Fantastic. You are now on the waiting list, please check your inbox for our confirmation email!
Sample Fabric: Dalmatian Ikat
$20
Soft 100% cotton dyed using traditional Indonesian techniques.
When selecting our cottons, we wanted a weight that was strong enough to be thrown around yet billowy enough to feel effortless. What we landed on is the perfect warm weather fabric, with a piece de resistance basketweave pattern called ikat. The name derives from the dyeing technique, developed in Indonesia, that creates the signature blurriness that weavers across the globe love. We use it in our Easy Dress, but it also makes for showstopper pillow covers and curtains.
Note this fabric is sold by the yard and is 44" wide.
Why we sell our fabrics:
1. The feel! - We're serious fabric nerds and source our textiles from the absolute best producers globally. They just...have to be felt by as many people as possible.
2. We Hate Waste - we're made-to-order & small batch in part because we can't stand the fabric waste that the modern fast fashion industry creates. Let's make sure every square inch gets used.
3. We're makers at our core, and love the idea that you get to take something we love for your own creations. Be sure to email/tag to show us what you've made!!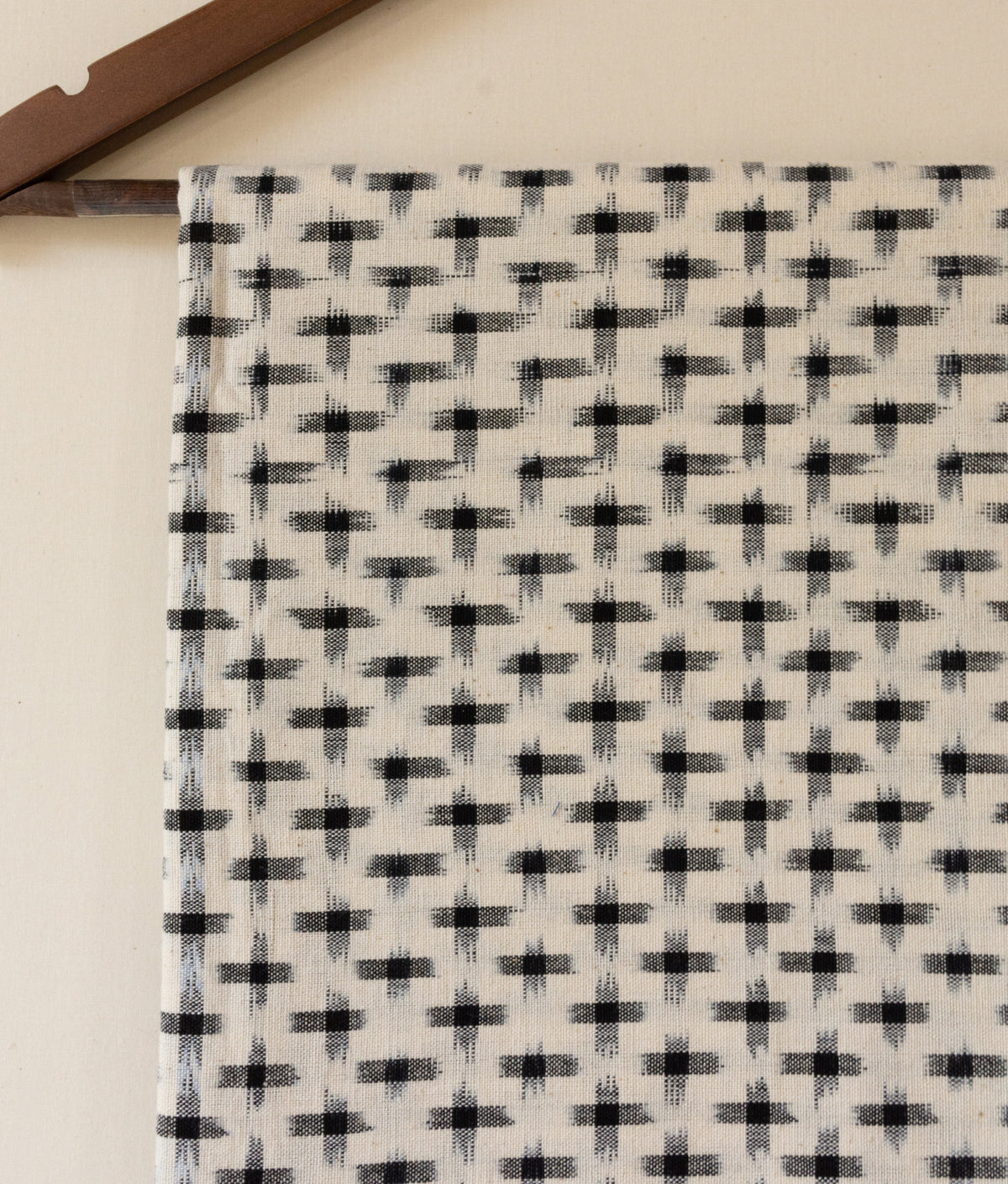 What to Make
In addition to being a perfect breathable foundation for a lightweight dress or top, the unique pattern makes for a great statement pillow or set of curtains.

Want a Sample?

Reach out here and we'll send you a swatch for free.