Fantastic. You are now on the waiting list, please check your inbox for our confirmation email!
Workwear & Whiskey: The Perfect Pair.   
A complete, artisanal cocktail kit in celebration of women-owned, independent businesses in Brooklyn, New York emerging from lockdown stronger, together.
Our solution to this past year was a stiff drink and the support of fellow women-owned local businesses. In the spirit of honoring said survival, we teamed up with Brooklyn distillery, Widow Jane, to bring you the peak-personality gift basket of our dreams: The NAOMI NOMI x WIDOW JANE Bar Tote.
What's Inside:

2 NAOMI NOMI cocktail napkins made from our Exacting Green merino wool, embroidered with metallic amber thread (cut, sewn, and embroidered in Manhattan)
2 Hand-blown rocks glasses from Nude Glass
8 mini bitters bottles
12 orange garnishes
1 set raw sugar cubes
1 set of filthy cherries

(You read that right: everything you'll need for an ace Old Fashioned, minus the booze.)

All packed up in a handmade wooden carrying case to keep it all celebration/crisis/picnic/post-meeting ready.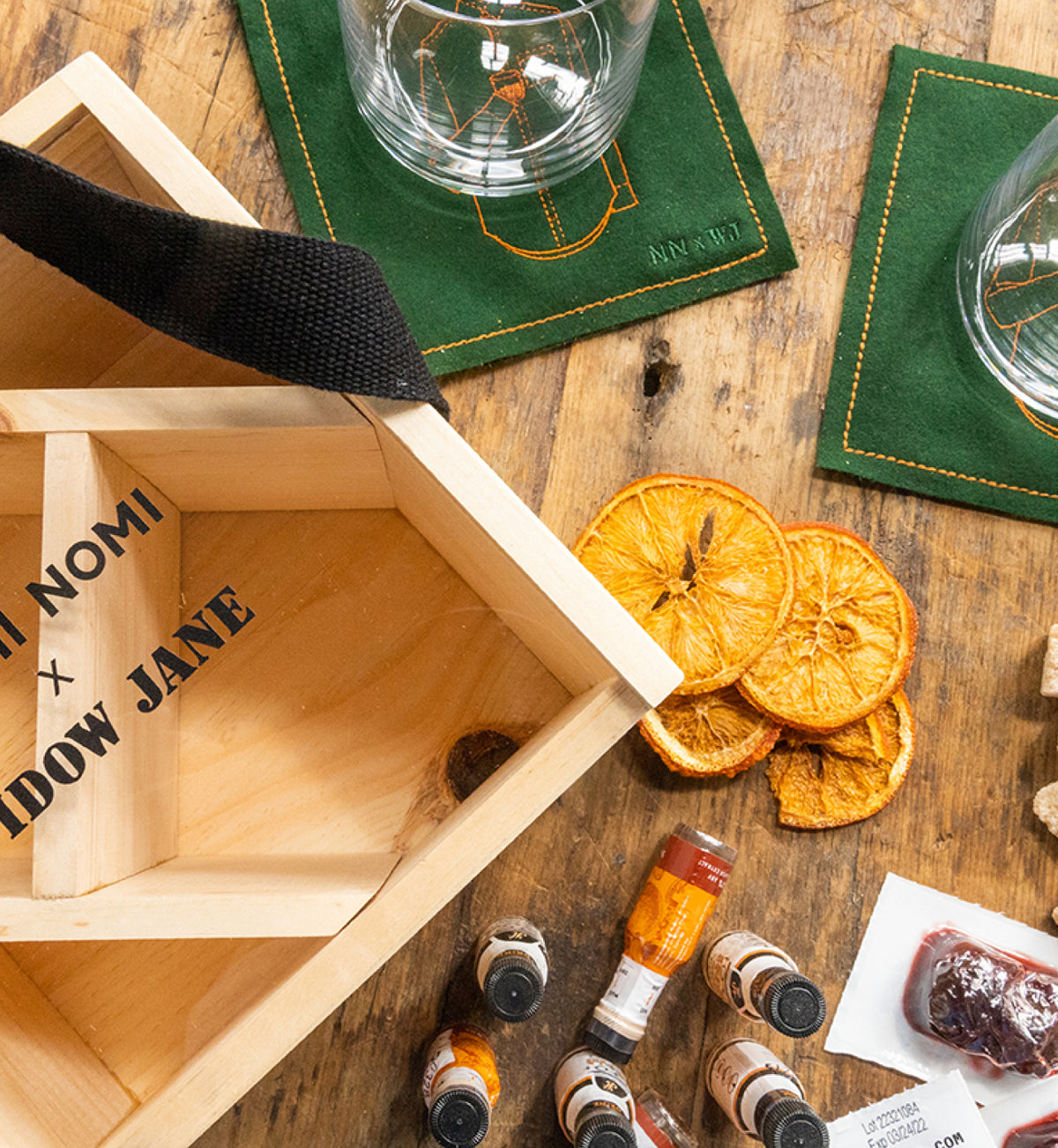 About Widow Jane

Widow Jane scours the country for the finest barrels of Straight Bourbon & Rye Whiskeys. Crafted with non-chill-filtration, and proofed with hard-yet-sweet pure limestone water from the Legendary Rosendale Mines of Upstate New York.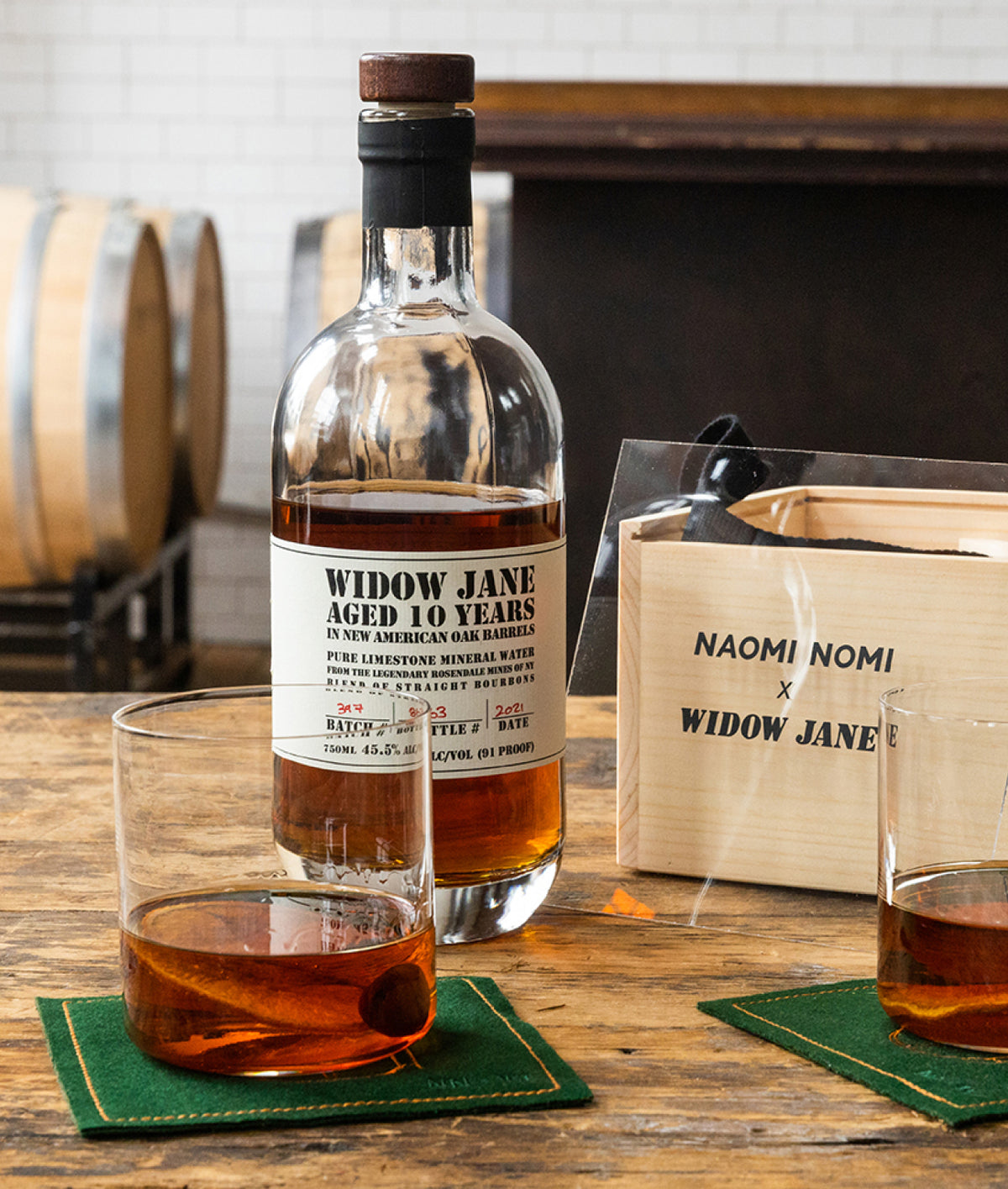 A portion of the Bar Tote's sales are donated to Custom Collaborative, which trains, mentors, and advocates for and with no/low-income and immigrant women to build the skills necessary to achieve economic success in the sustainable fashion industry and broader society.