Fantastic. You are now on the waiting list, please check your inbox for our confirmation email!
Please select your size
XS - SOLD OUT
S
M - SOLD OUT
L - SOLD OUT
XL - SOLD OUT
XXL - SOLD OUT
3XL
The Honors Oxford
Indigo & Gold Hemp Denim
$268
The shirt to end all shirts: steadfast, elegant, and so damn comfortable. Cut in our Indigo hemp denim, now with some festive joie de vivre: merino wool elbow patches and collar lining in Black Enamel & locally-sculpted, gold-rimmed buttons. 
Relaxed in the shoulders and strong in the collar, The New Oxford in Indigo Denim is made from 55% hemp denim & 45% organic cotton, featuring a Black Enamel merino wool collar lining, elbow patches & locally-sculpted, gold-rimmed buttons. It boasts a front pocket, pleated cuffs, an extended hem and a back box pleat that rests between your shoulder blades. Lastly, the swoop of the back hem has been cut to flattering perfection (while also allowing you to bend over without the fear of butt crack exposure). 
Janice, pictured here, has a 35" bust, 28" waist, and 39" hip and wears a size S.
Why we make it:
Crafted in New York, The New Oxford is the ultimate closet essential. Inspired by a mix of 1930s industrial wear and 1980s power dressing, it's structured yet generous, soft but wildly elegant.
Wear it buttoned up for a meeting, as a light jacket for running errands, and then tie it up at your waist when you're off duty.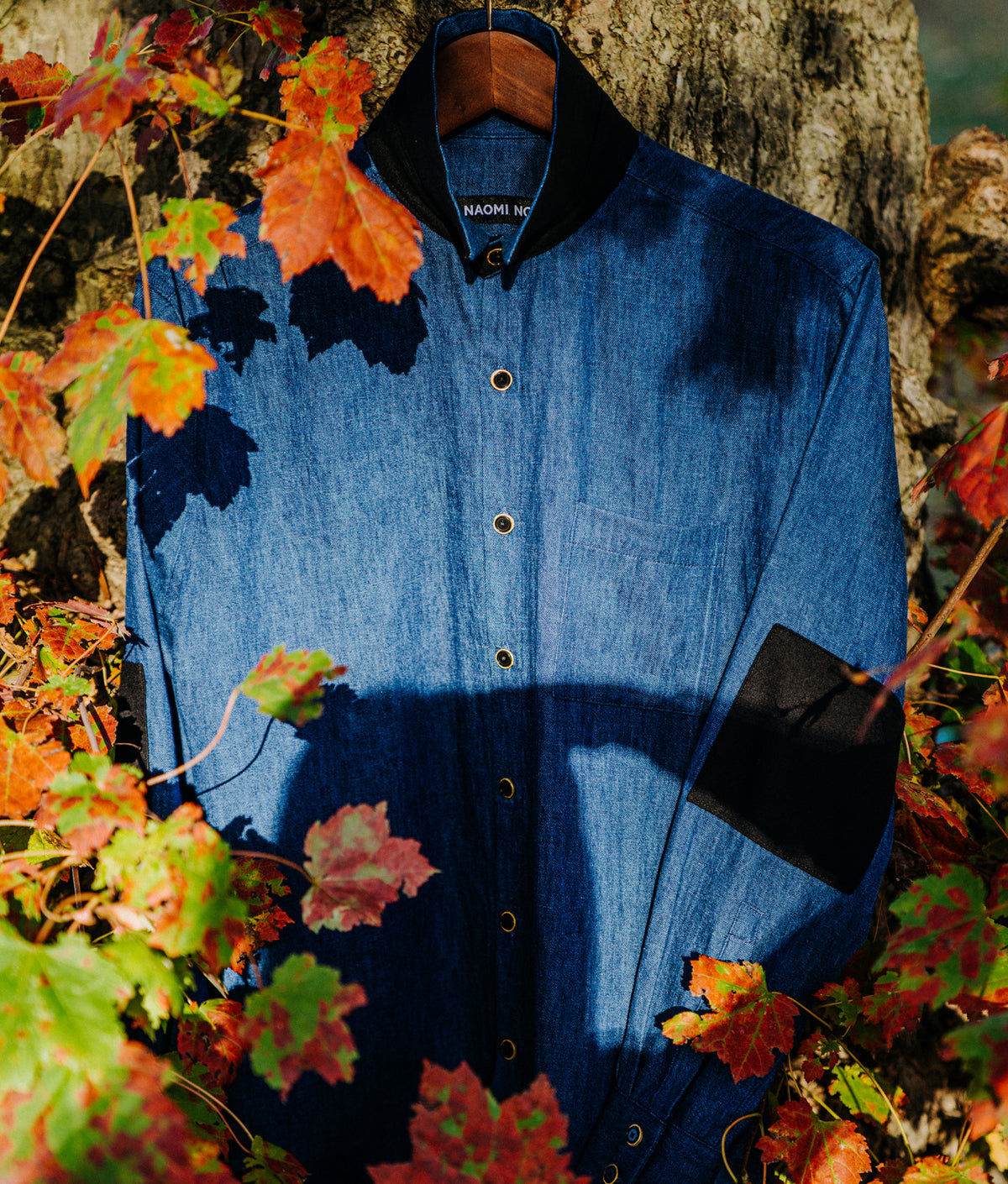 Sorta like the love child of our Indigo Hemp and Enamel & Gold Oxfords.

Chock full of our very best: hemp denim, hand-carved golden buttons, and adorned with merino wool in Black Enamel.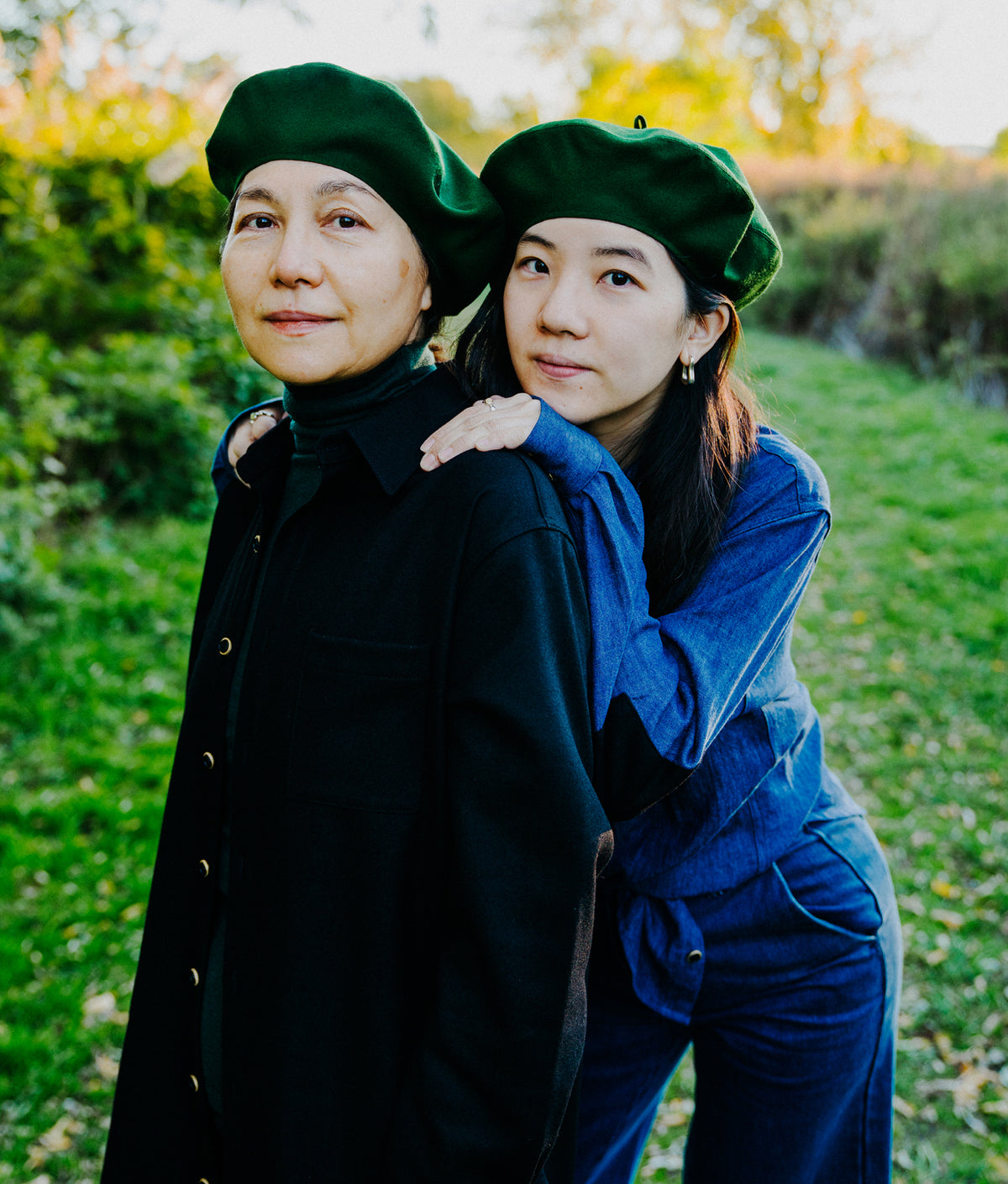 A lot of love in a little button
In New York's Garment Center, we worked with our Button Guy to glow-up our signature Corozo's with a gold-plated base and rim. After multiple molds, casts, shrinkages, and plating treatments, we think you'll agree that we made the ultimate Holiday Trimming.

More about corozo: corozo nut, also called a tagua nut, is a natural material which is commonly used for carving. Turns out, buttons are like tiny carved sculptures which makes corozo a great alternative to plastic for button making.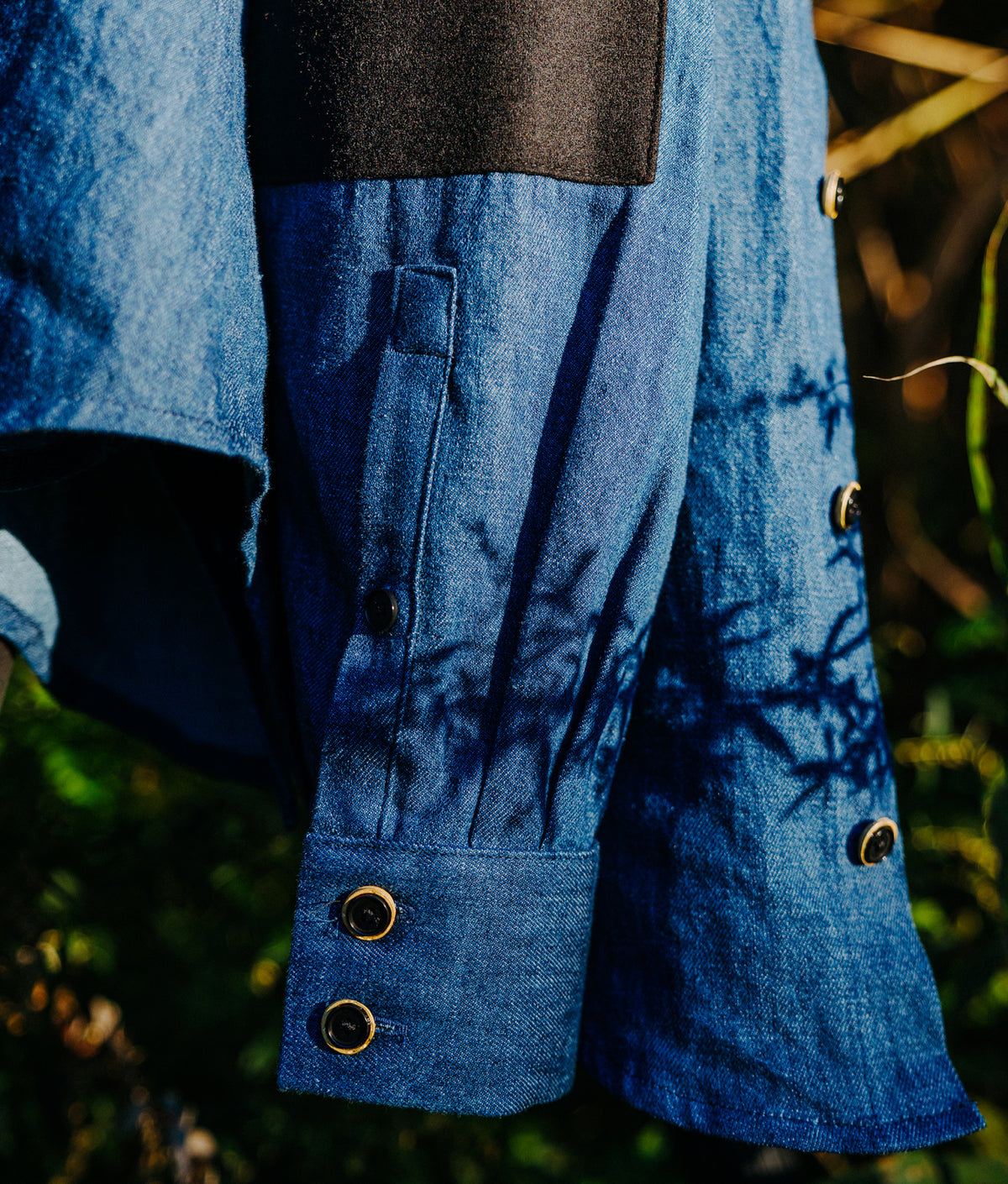 Meet our Indigo Hemp
Traditionally, denim is made from cotton twill, but we've updated this closet mainstay by combining OSC Certified organic cotton with hemp.

Hemp's a wonder plant (and not *cough cough* just in the way you think). Sustainable, comfortable, and incredibly versatile, hemp has three times the tensile strength of cotton and is super lightweight and absorbent. We're a sucker for tradition, though, so this fabric's debut hue had to be indigo...

Wanna know more about our materials?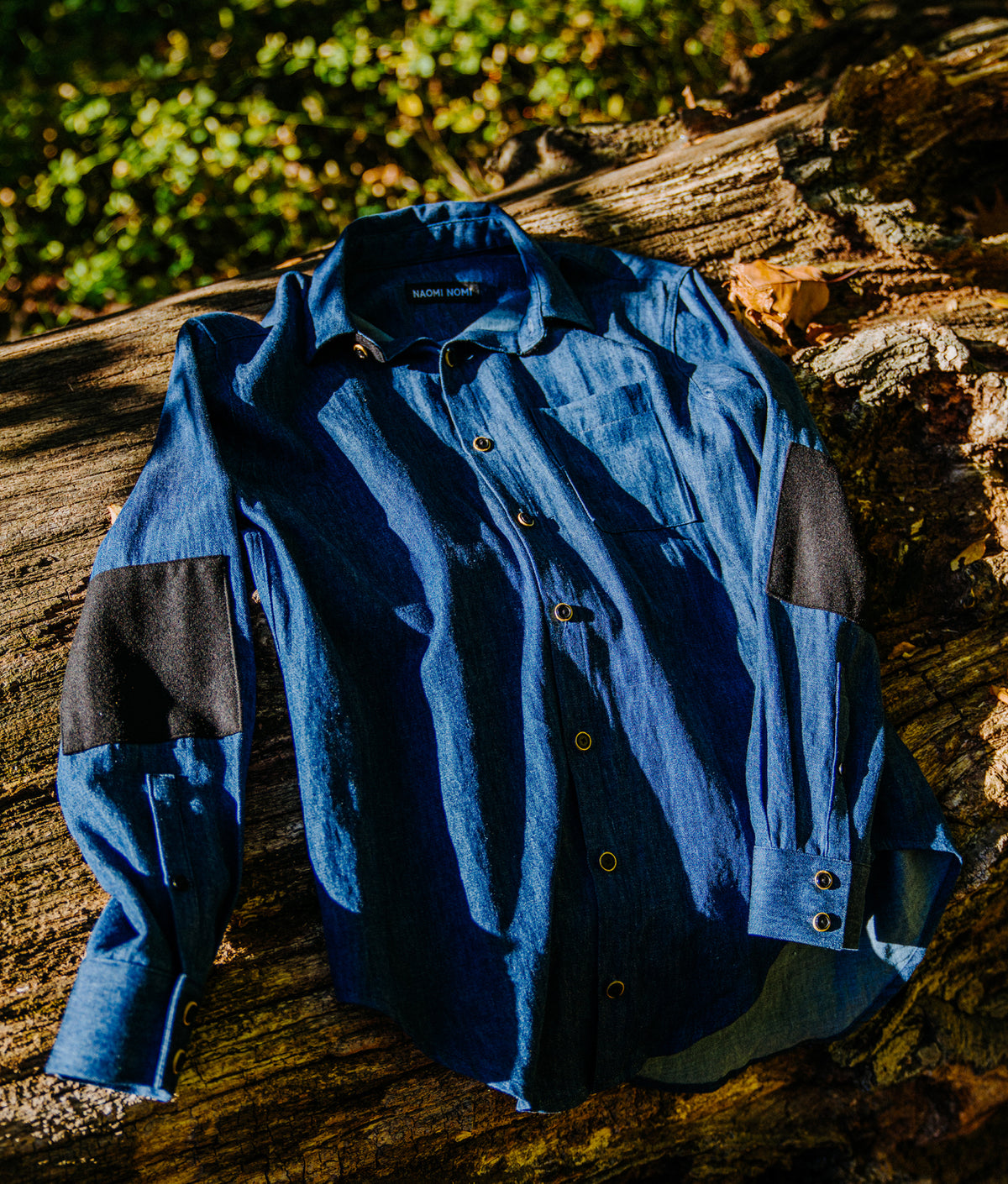 Why is this shirt called an Oxford?
Back in the 19th century, a guy who owned a Scottish textile mill had a brilliant idea for a marketing campaign: name the season's fabrics after all the fancy universities. All the rich boys who go to these schools will want them and they will all sell - cue happily ever after. Well, it kind of worked! No one really liked the Cambridge, Harvard and Yale weaves, but the Oxford — now that was a hit. Known for its yarn's criss-crossing basket weave, Oxford cloth became the go-to garment for British polo players (it was breathable and the closest thing they had to sportswear).
Today, Oxford shirts are made in all types of fabrics - even ones with a leafy greens baked inside. ;)