Fantastic. You are now on the waiting list, please check your inbox for our confirmation email!
Please select your size
XS - SOLD OUT
S
M - SOLD OUT
L - SOLD OUT
XL
XXL - SOLD OUT
3XL
The New Oxford
Naked Linen
$228
The shirt to end all shirts: soft, yet durable, and damn it's elegant. With locally-sourced, mother of pearl buttons.
Relaxed in the shoulders and strong in the collar, The New Oxford in Naked is made from 100% undyed (hence the name) linen with locally-sourced mother-of-pearl buttons. It boasts a lightly structured collar, front pocket, pleated cuffs, an extended hem, and a back box pleat that rests between your shoulder blades. Lastly, the swoop of the back hem has been cut to flattering perfection (while also allowing you to bend over without the fear of butt crack exposure).
Tomie, pictured here, is 5'7" with a 43.25" bust, 34" waist, and 48" hip and wears a size XL. Shirt runs true to size. Unsure of your fit? Refer to our
Fit Guide
or reach out to
studio@naominomi.com
.
Why we make it:
Crafted in New York, The New Oxford is the ultimate closet essential.
Inspired by a mix of 1930s industrial wear and 1980s power dressing, it's structured yet generous, soft but wildly elegant.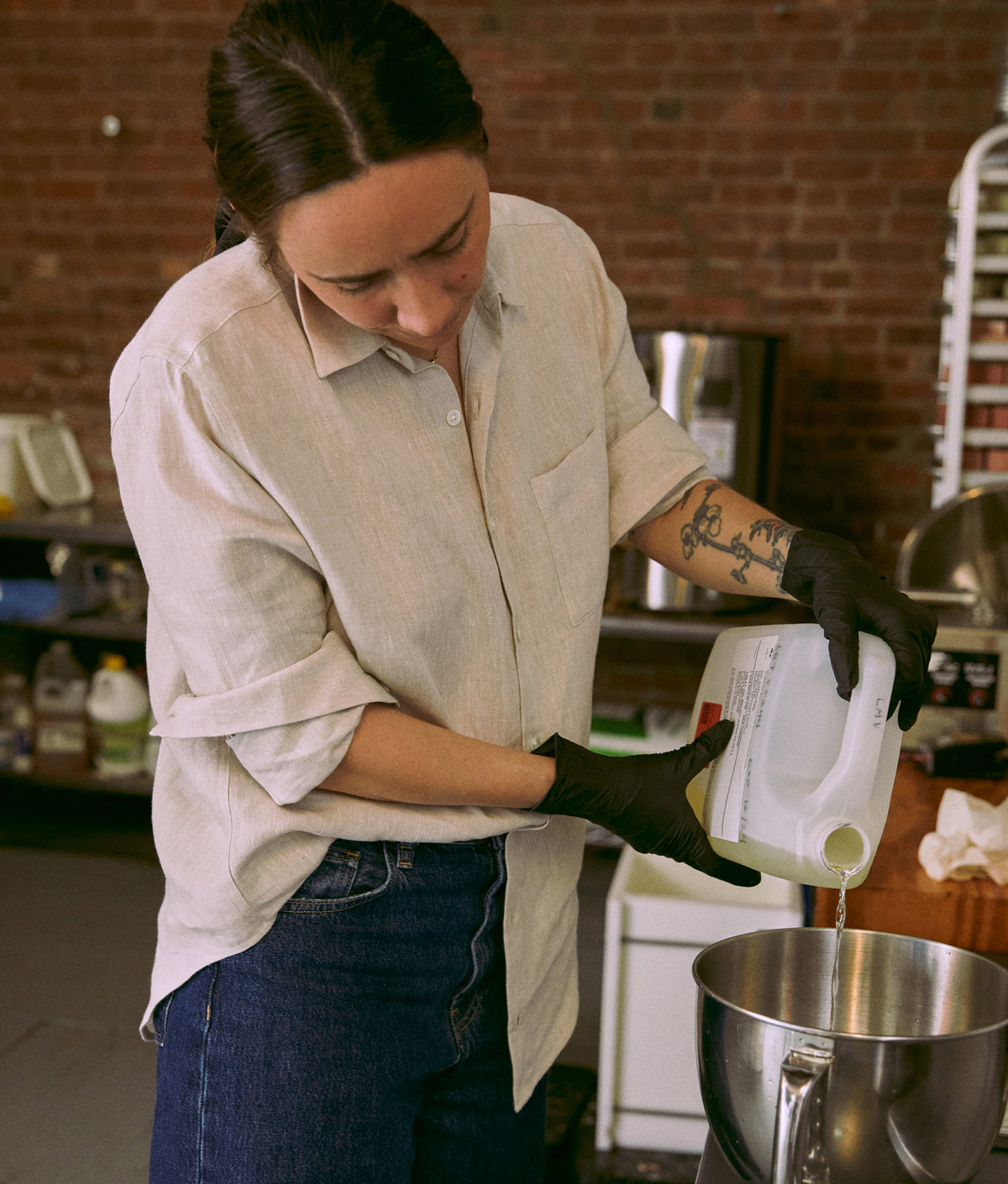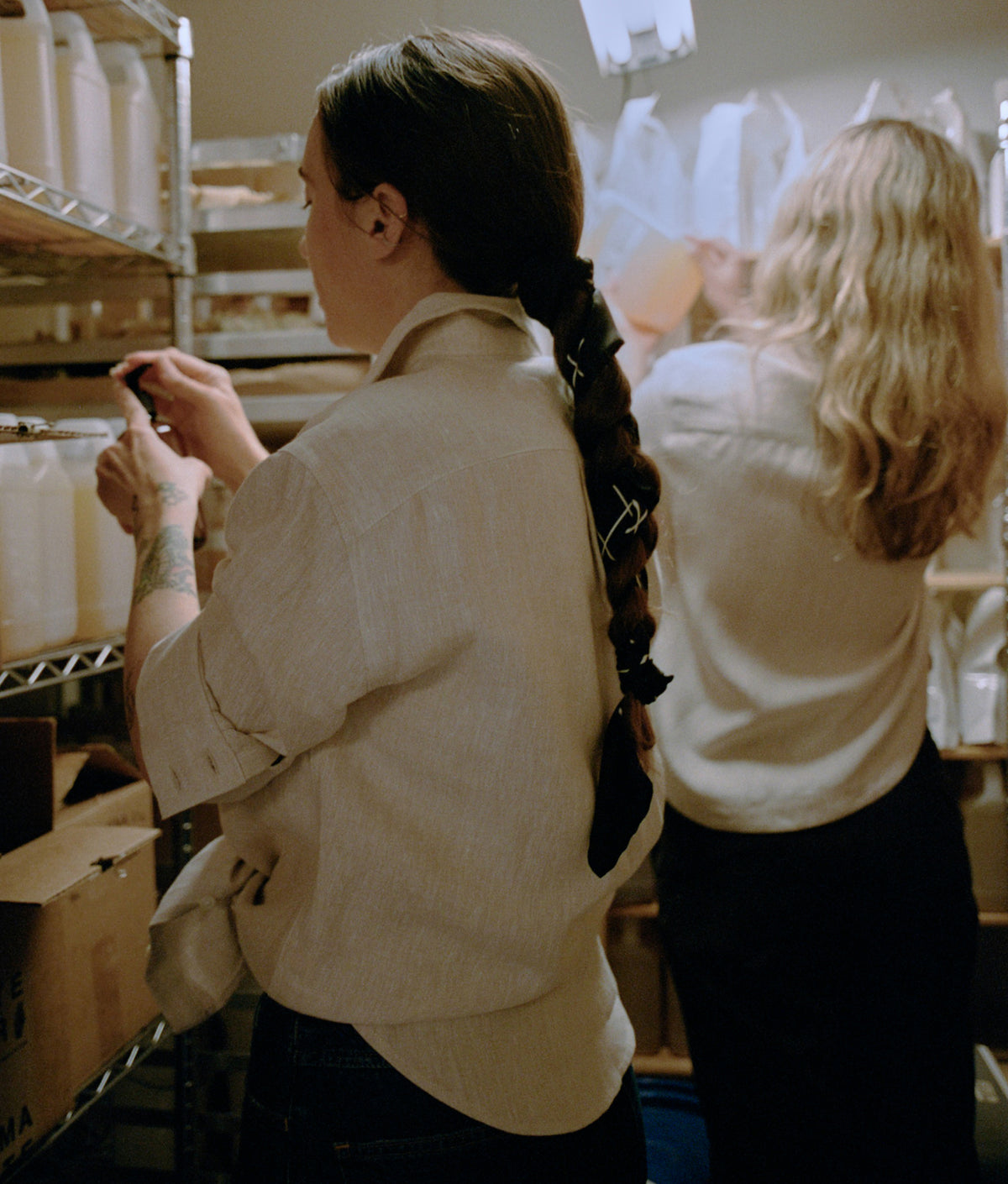 It's part beach coverup, part summer work shirt, part everyday essential that you'll reach for year-round.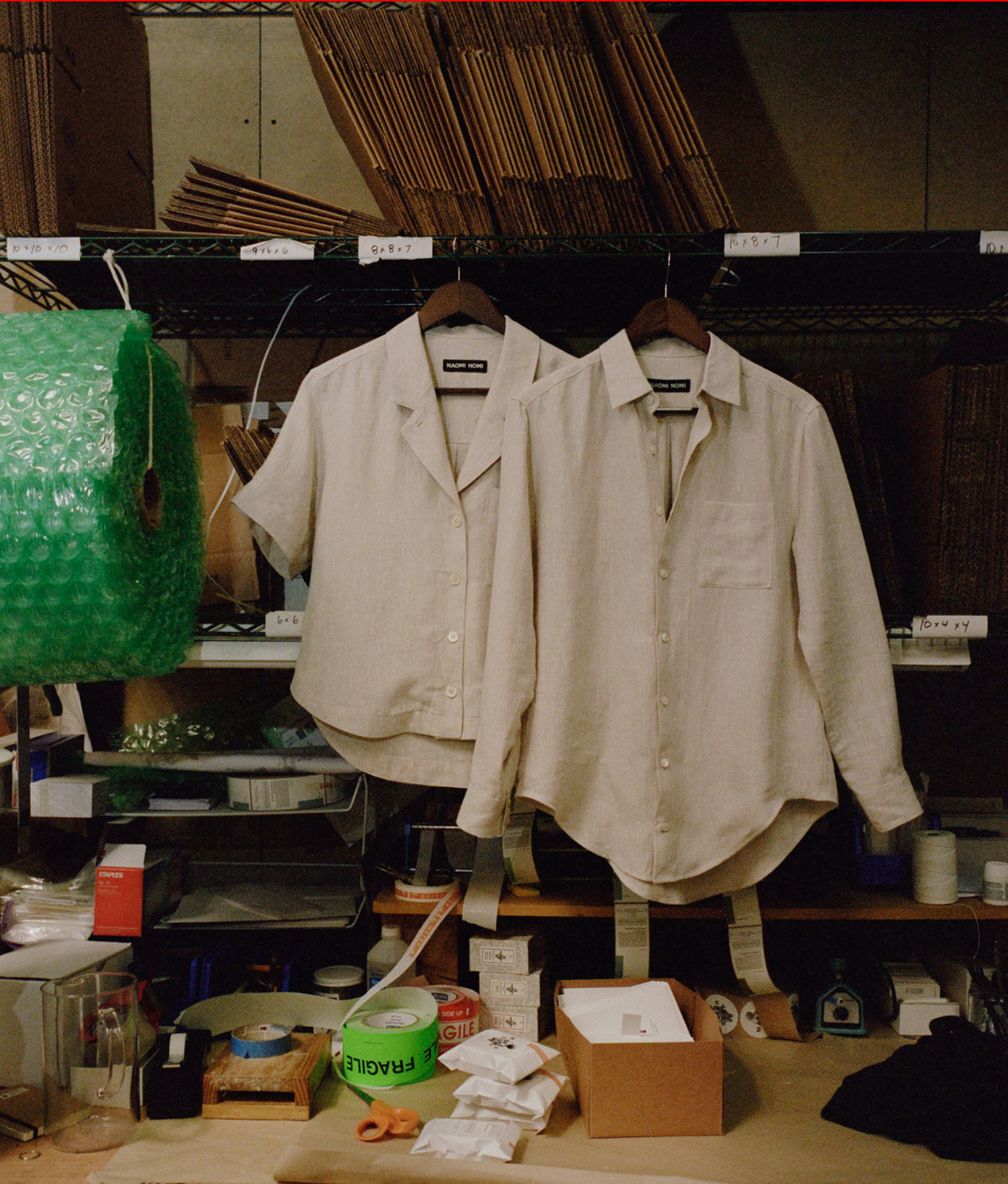 Meet our Linen:
Woven and produced from flax grown in Flanders, Belgium, our weighted linen is a summertime staple that's also a great year-round base layer. It's soft against the skin, textured to the touch, and oh-so-breathable.
Oh and about those wrinkles…100% natural linen like ours is known to wrinkle. We love that! It's part of the linen aesthetic, so pristine smoothness is not required if you aren't into that. Remember, "wrinkle free" linen is code for "chemically treated" linen. That said, if you prefer a smoother look, you can take a warm (read: not hot!) iron to it, or some steam.
Wanna know more about our materials?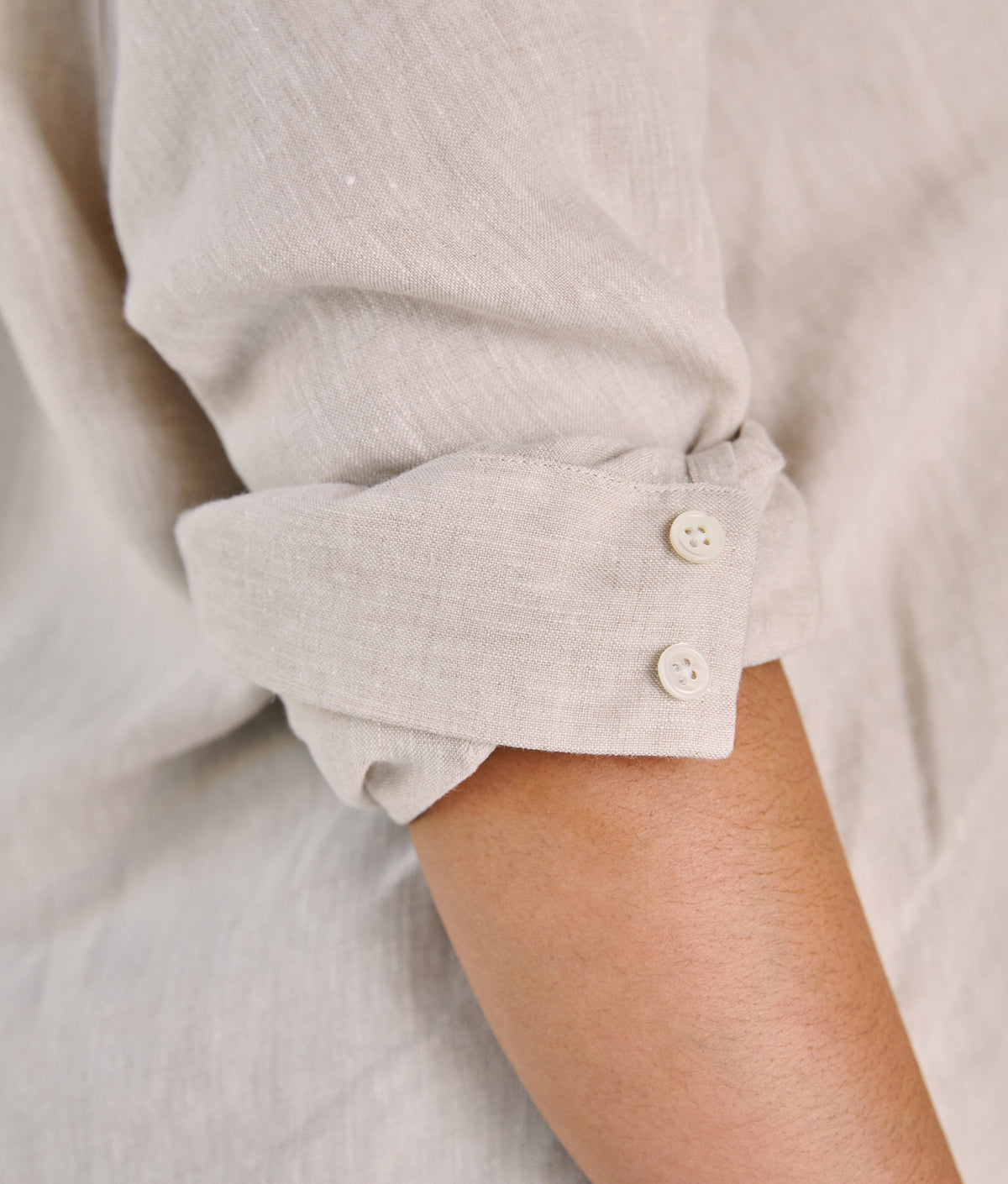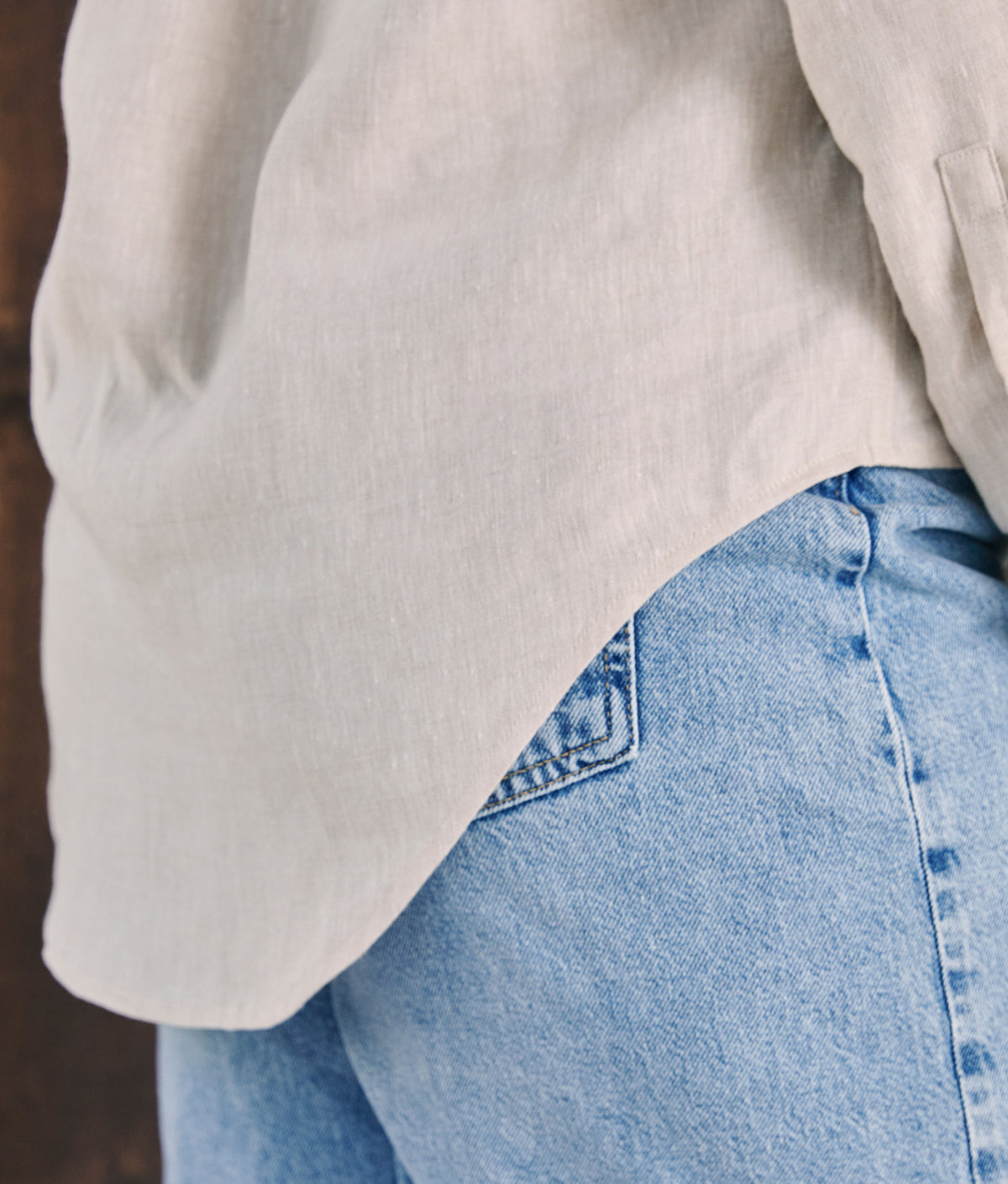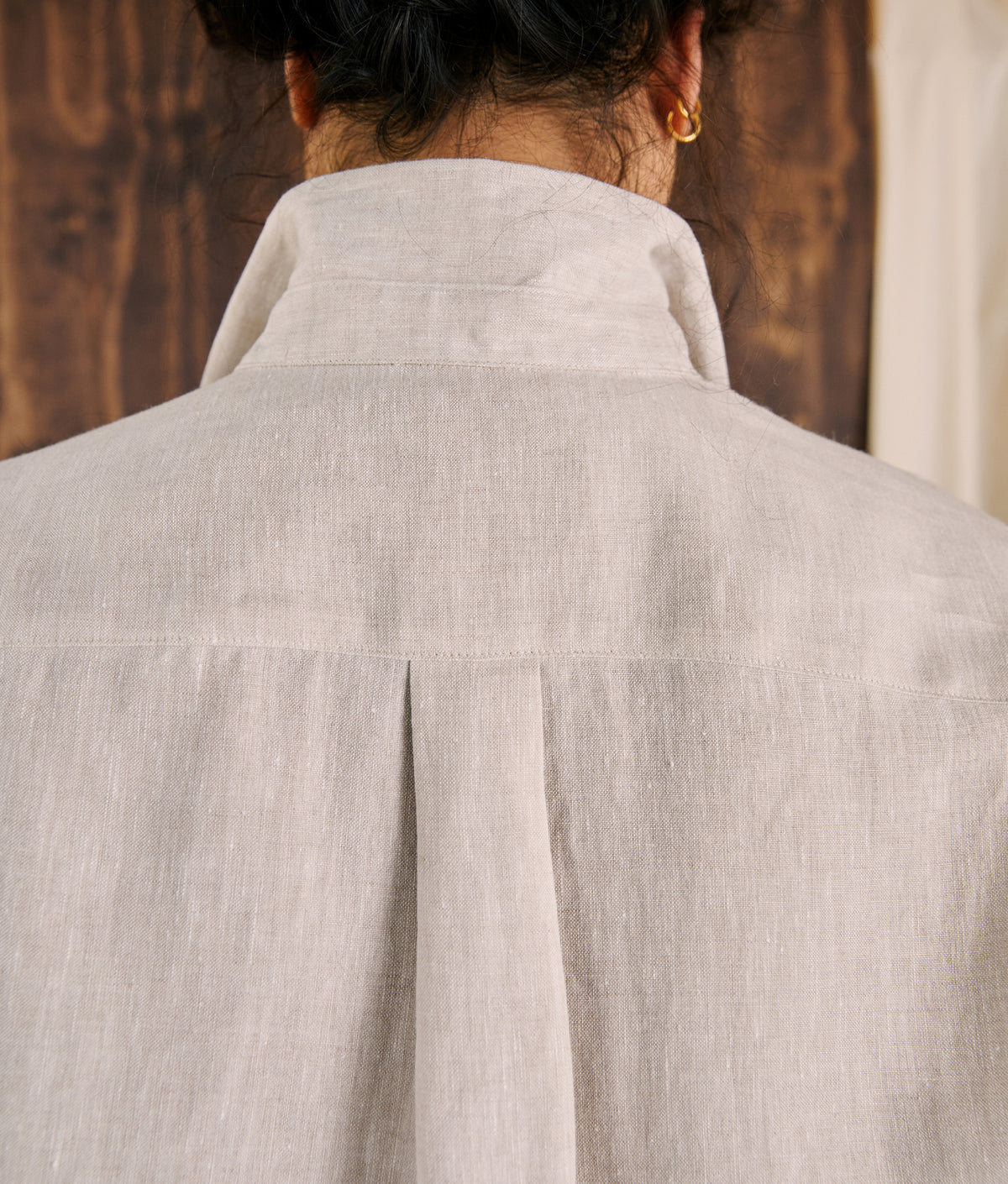 A shirt so good that, according to the data, if you've bought one, you've come back for 2.68 more.