Fantastic. You are now on the waiting list, please check your inbox for our confirmation email!
Please select your size
XS
S
M
L
XL
XXL
3XL
The New Oxford
Black Enamel Merino Wool
$248
A true woman's workshirt: tough and durable, but damn, it's elegant 
Relaxed in the shoulders and strong in the collar, The New Oxford in Black Enamel is made from 100% merino wool with natural corozo buttons. It boasts a front pocket, pleated cuffs, an extended hem and a back box pleat that rests between your shoulder blades. Lastly, the swoop of the back hem has been cut to flattering perfection (while also allowing you to bend over without the fear of butt crack exposure).
Adea, pictured here, has a 36" bust, 28" waist, and 36" hip and wears a size S.
Why we make it:
Because it's a workhorse that looks like a show horse.
We couldn't find an Oxford in a quality fabric that fit our body well, so we went ahead and made it. Wear it buttoned up, straight against your skin, or open over a tank as a light jacket - don't be shocked if you wear it 5 days in a row.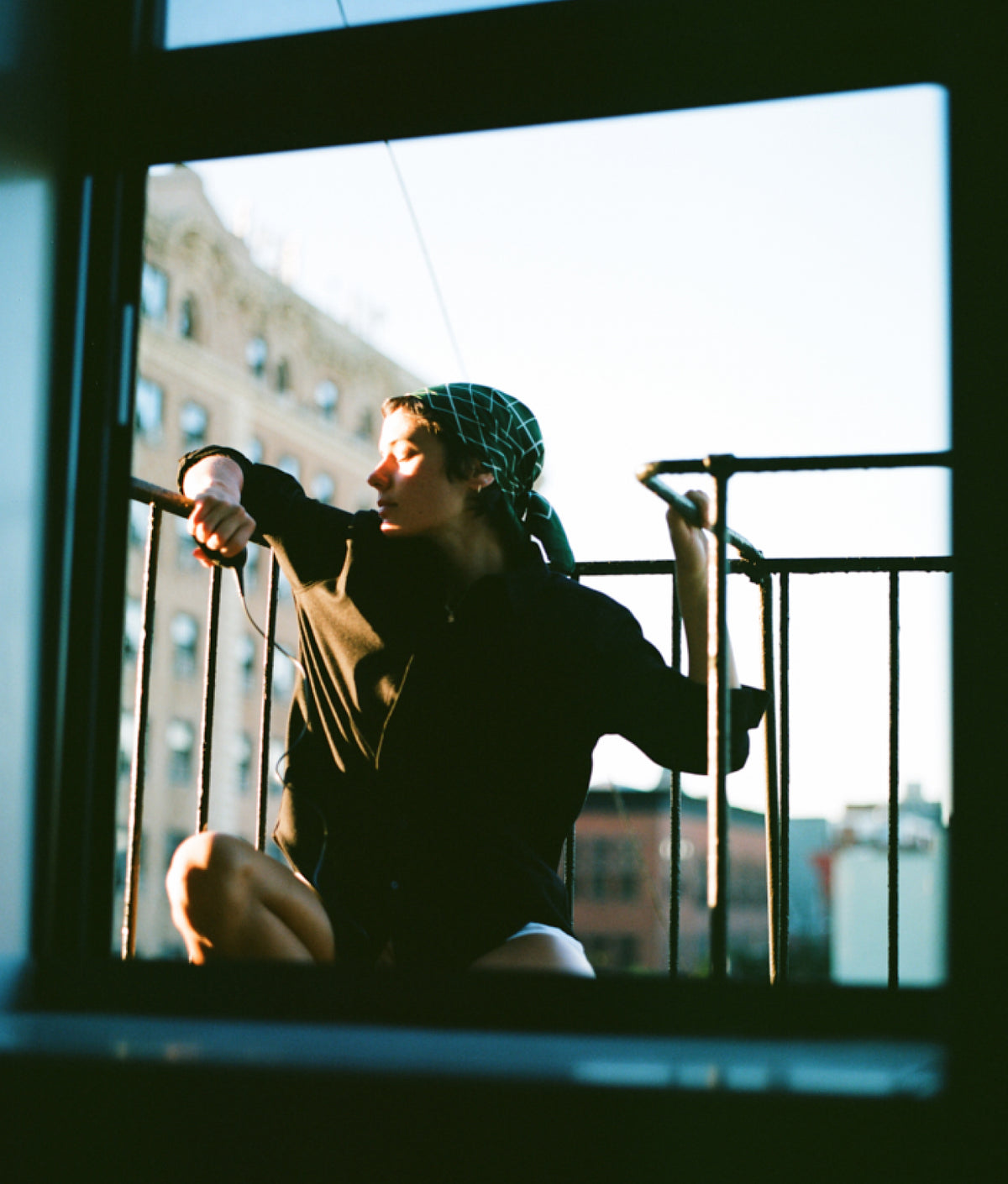 Like a better cardigan.

Warm, soft, and moisture-wicking (i.e. no sweat), it's a layer you'll reach for from autumn to spring.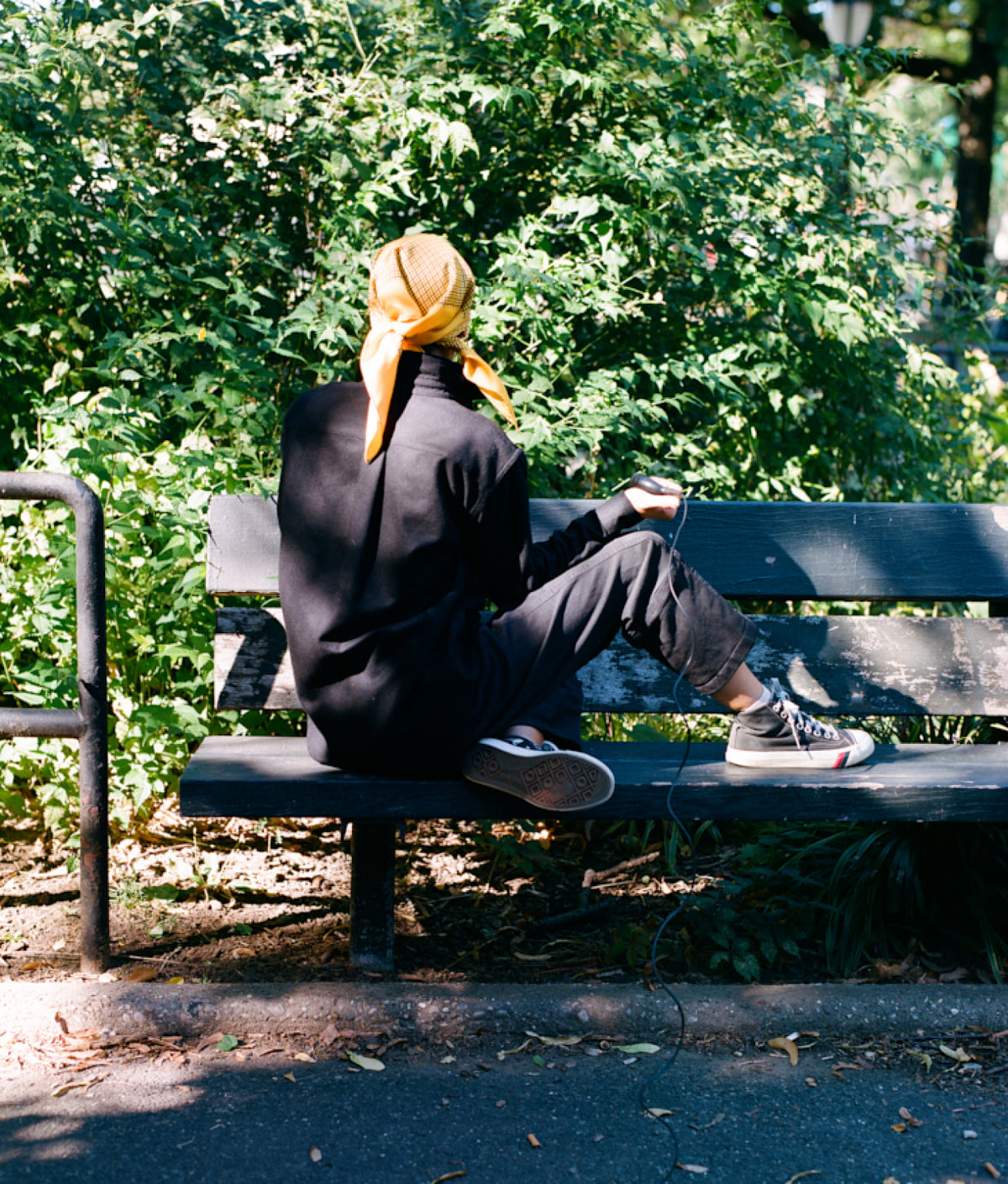 A garment so good that, according to the data, if you've bought one, you come back for 2.68 more.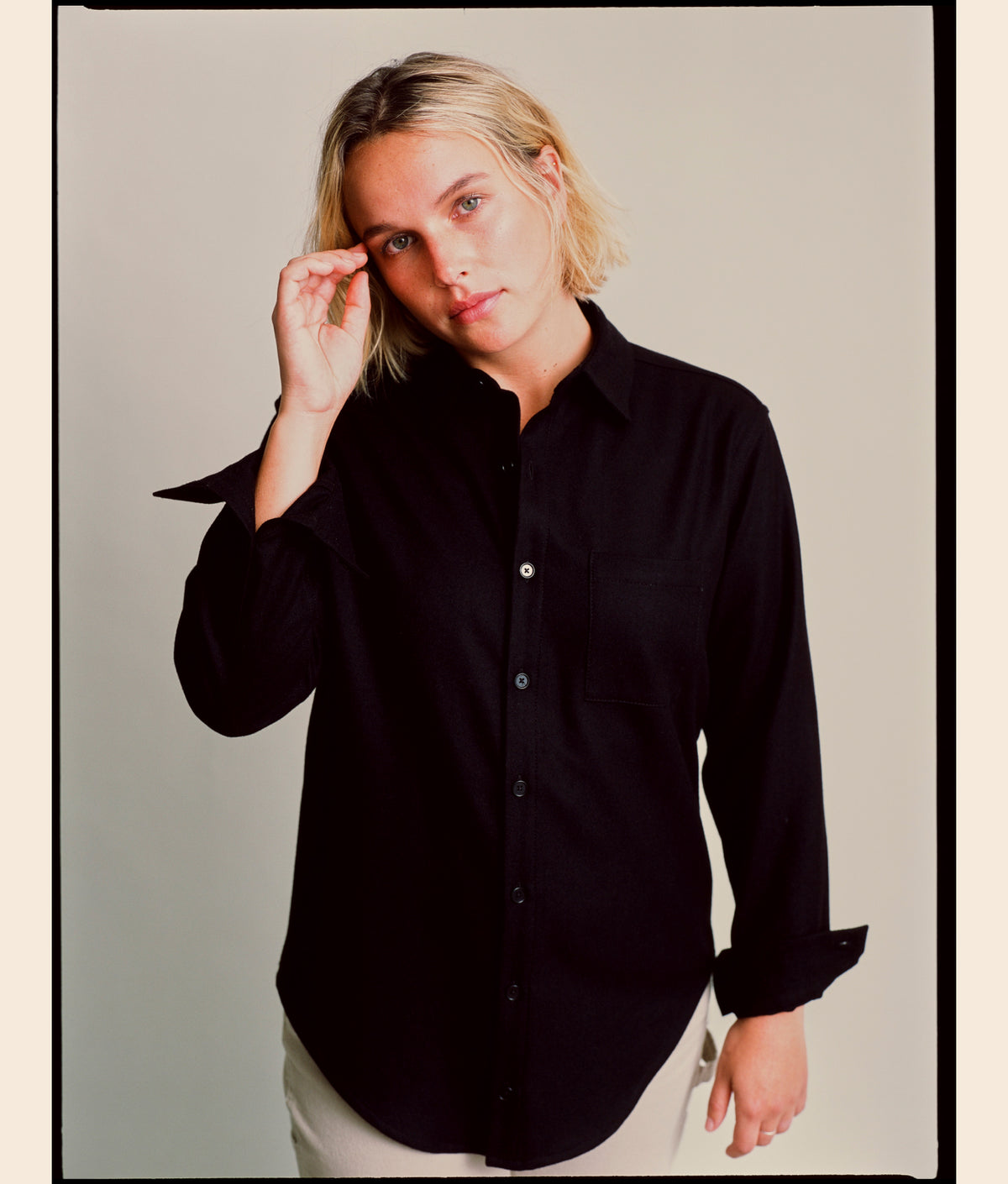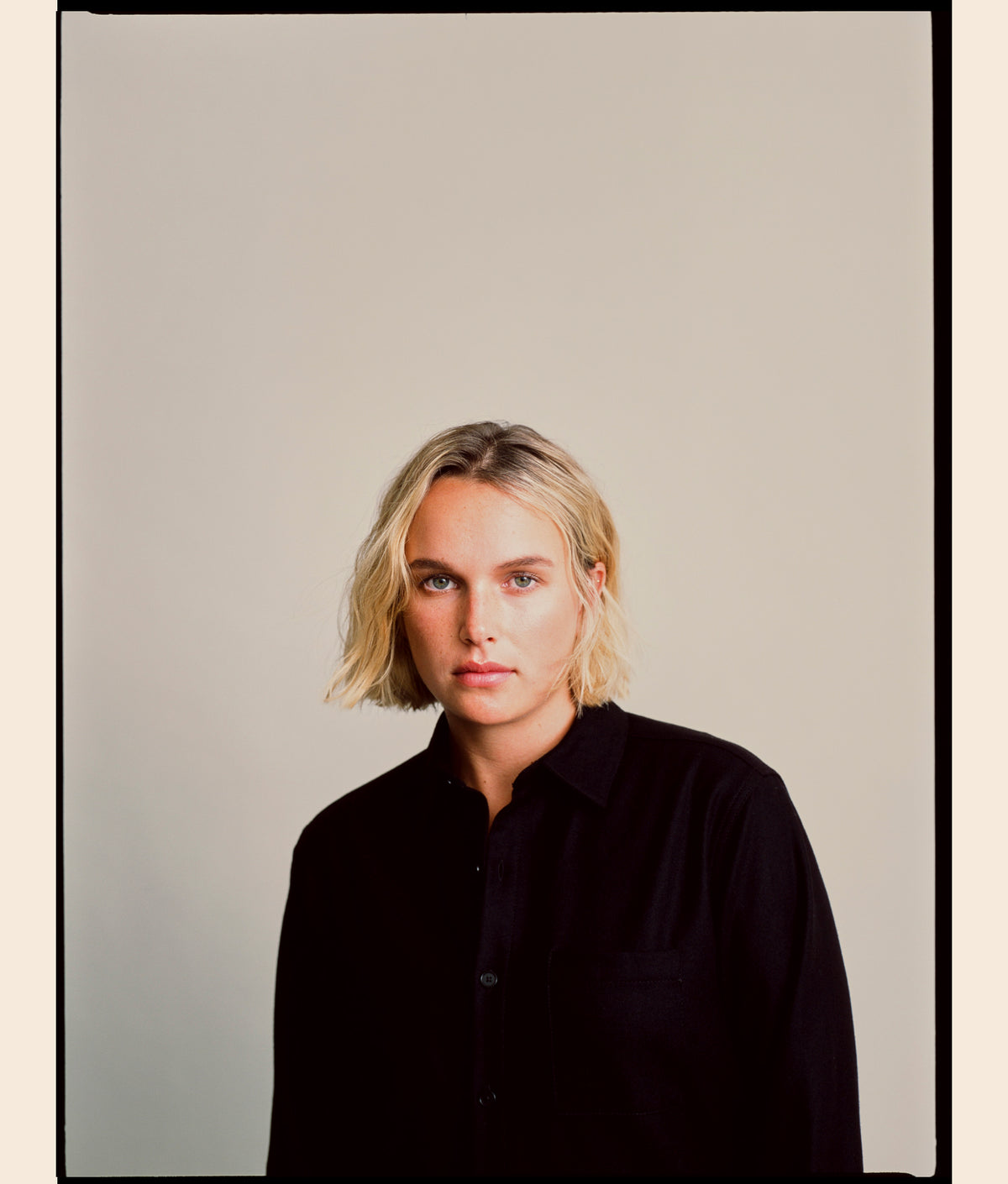 Meet our Merino Wool

Made in the oldest operating textile mill in Germany, our merino wool is soft, strong, and woven to keep you warm for decades. An excellent heat regulator, merino is extremely breathable and adjusts to changes in your body temperature throughout the day. It's also incredibly wrinkle-resistant, moisture-wicking, and odor-repelling, so you don't need to wash it after every use. You can learn more about this wonder-fiber and our suppliers' compassionate sheep-care practices below.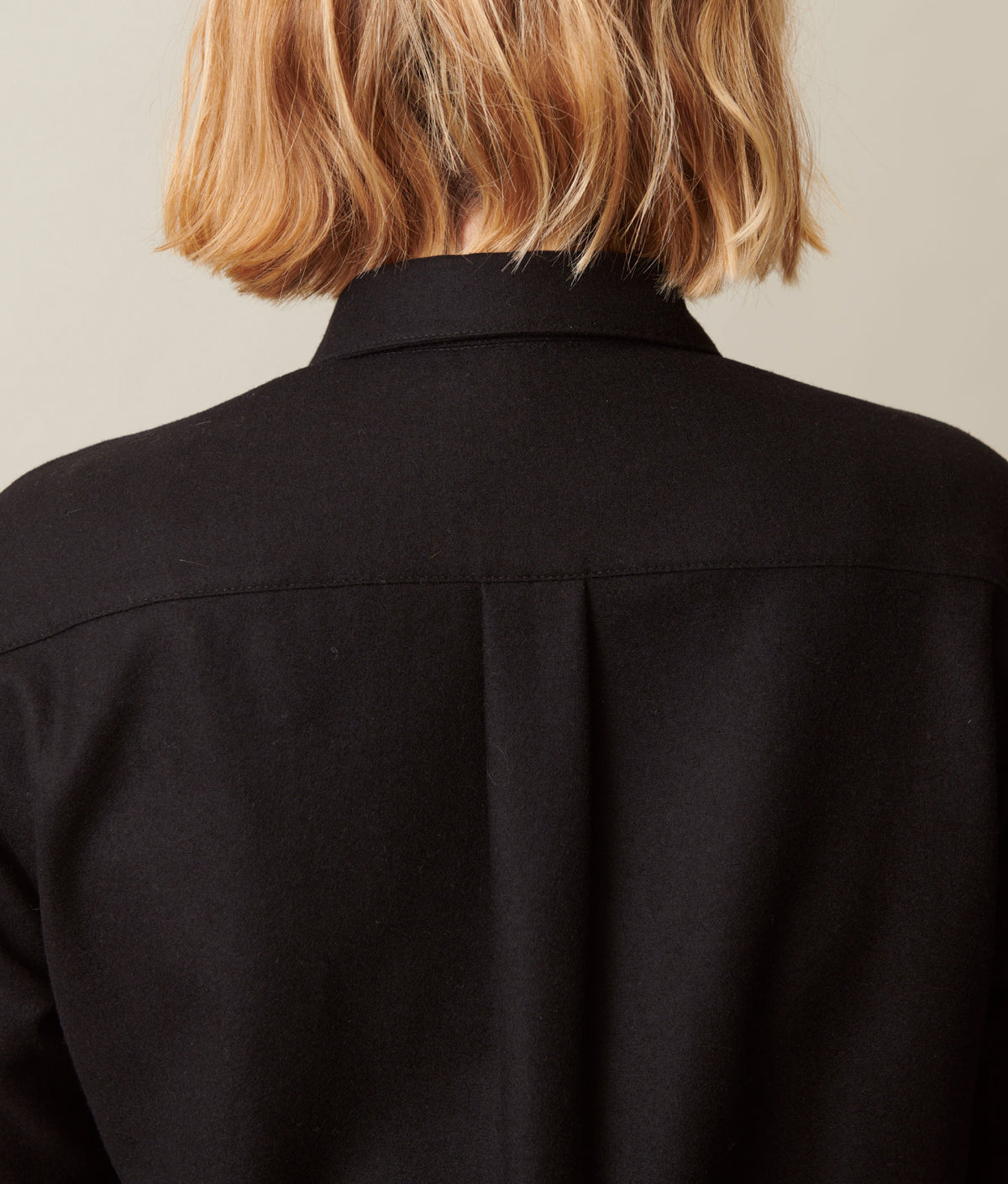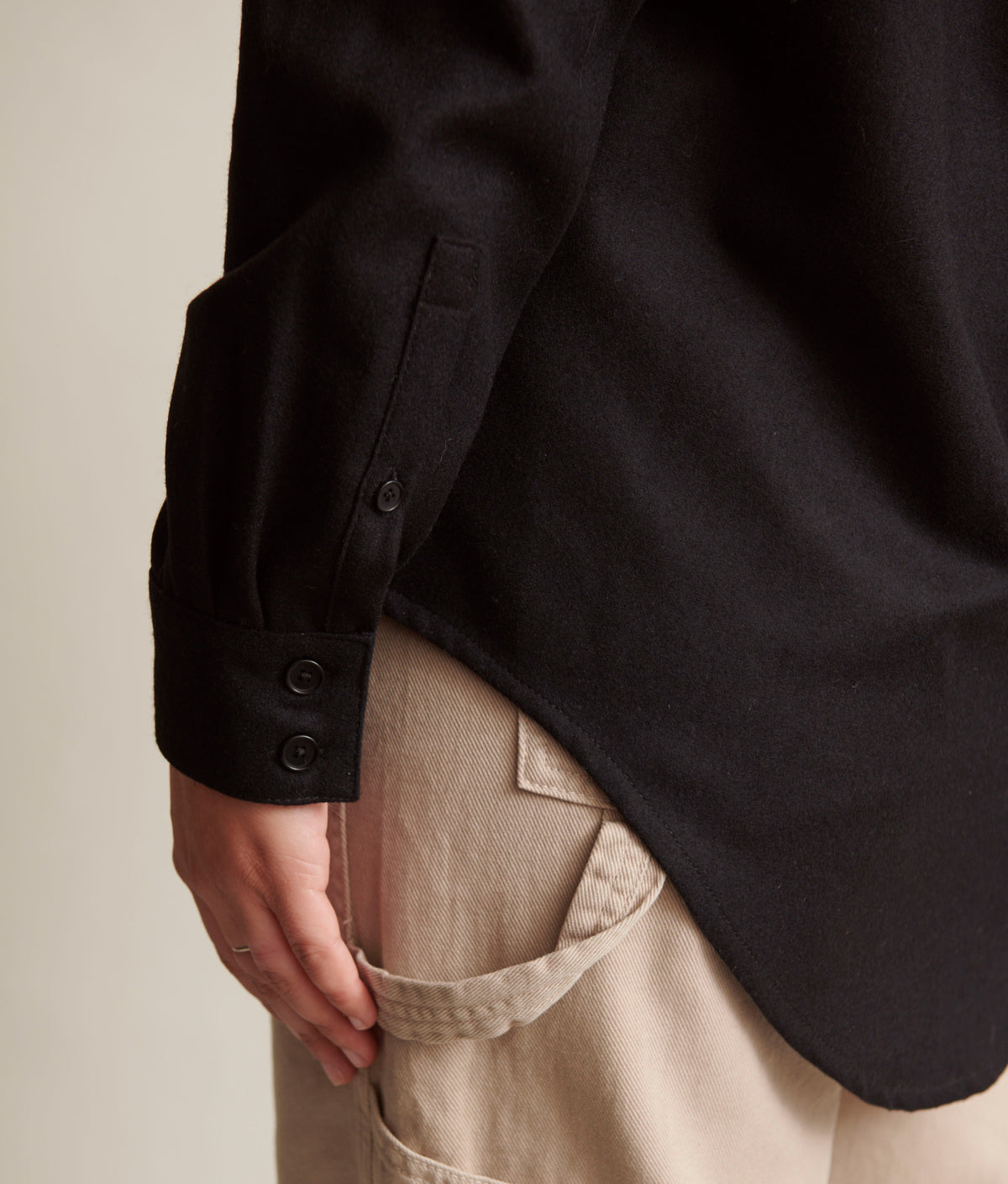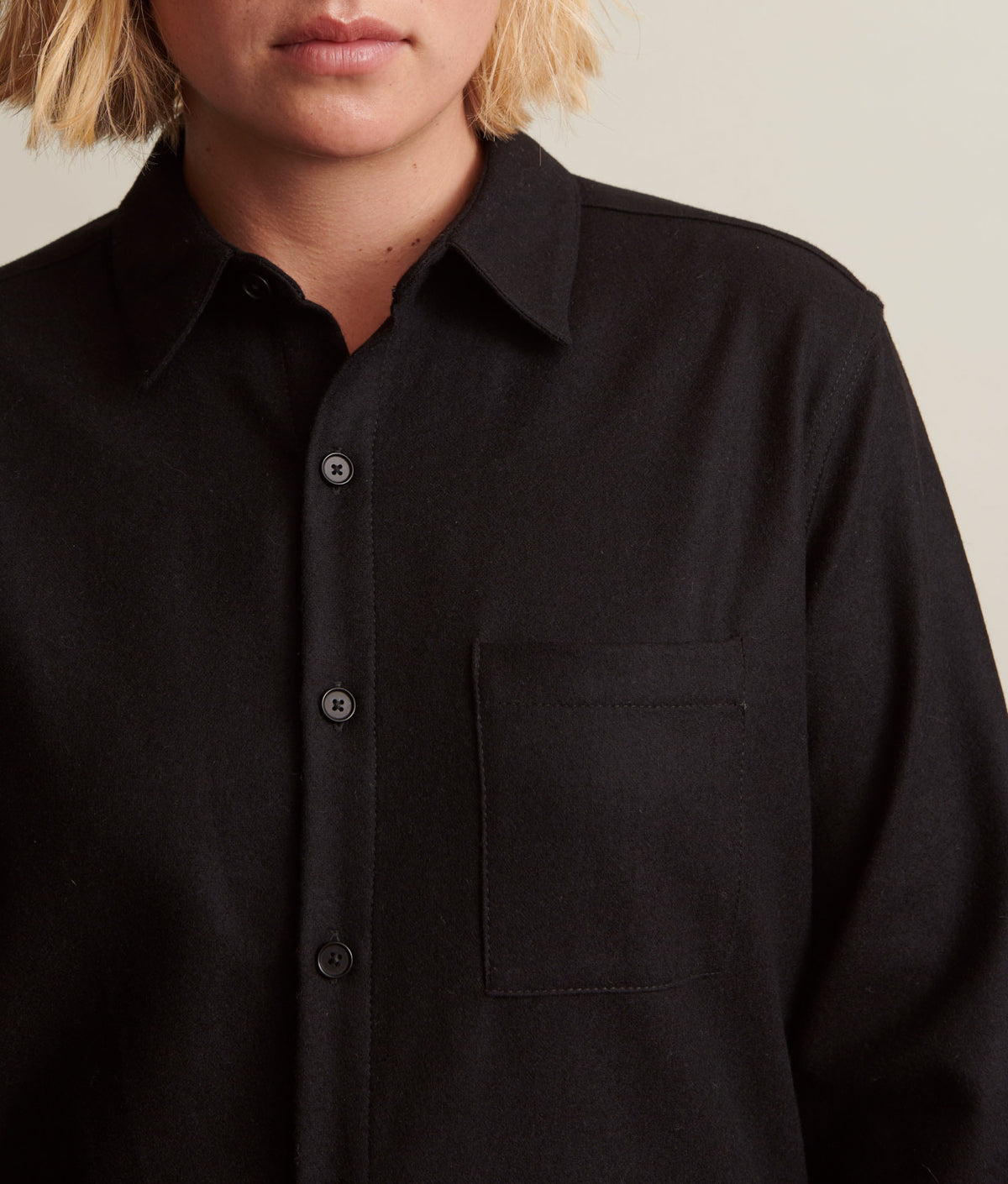 Oh So Low-Maintenance
Because it's incredibly odor-repelling and moisture wicking, merino does not need to be washed after every use. That's great news because the majority of a garment's impact on our environment comes not from its production, but from its time spent being washed. As long as you're not doing aerobics classes in it, you can get away with dry cleaning our merino once or twice a season.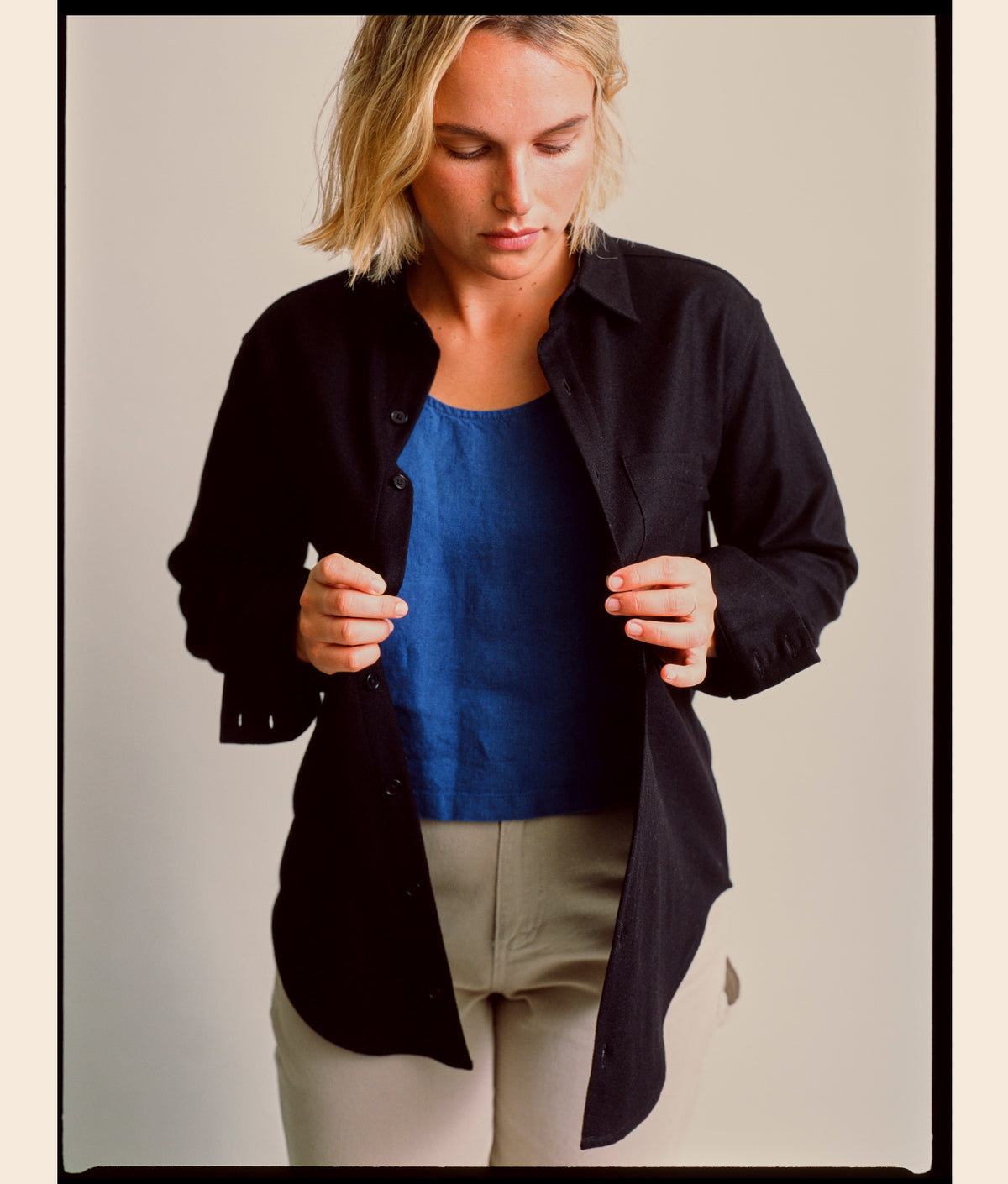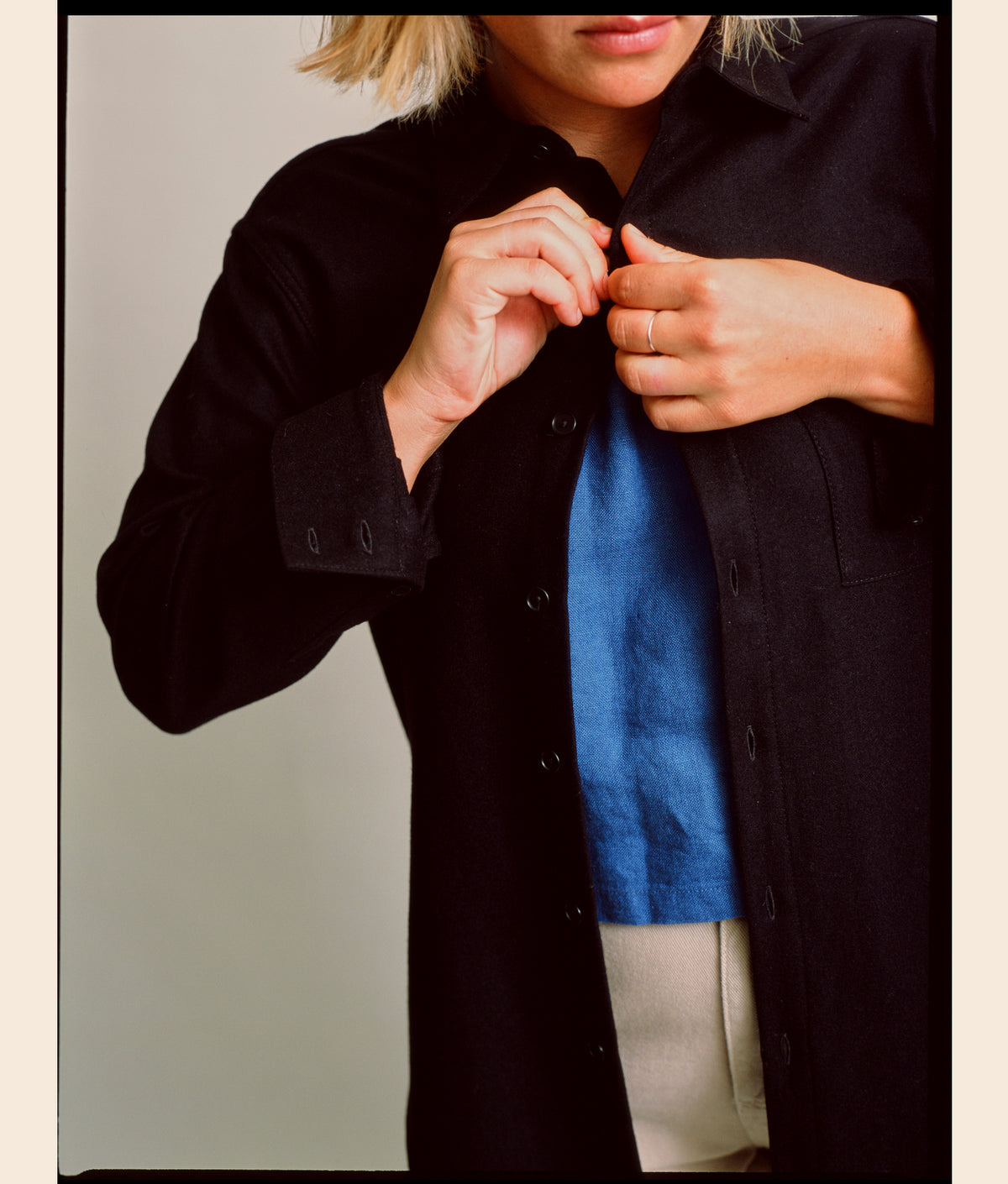 Deceptively detailed buttons
No plastic here. The corozo nut, also called the tagua nut, is a natural material commonly used for carving. That makes it perfect for the tiny sculptures that are shirt buttons. As an added touch, we dye ours to match each shirt.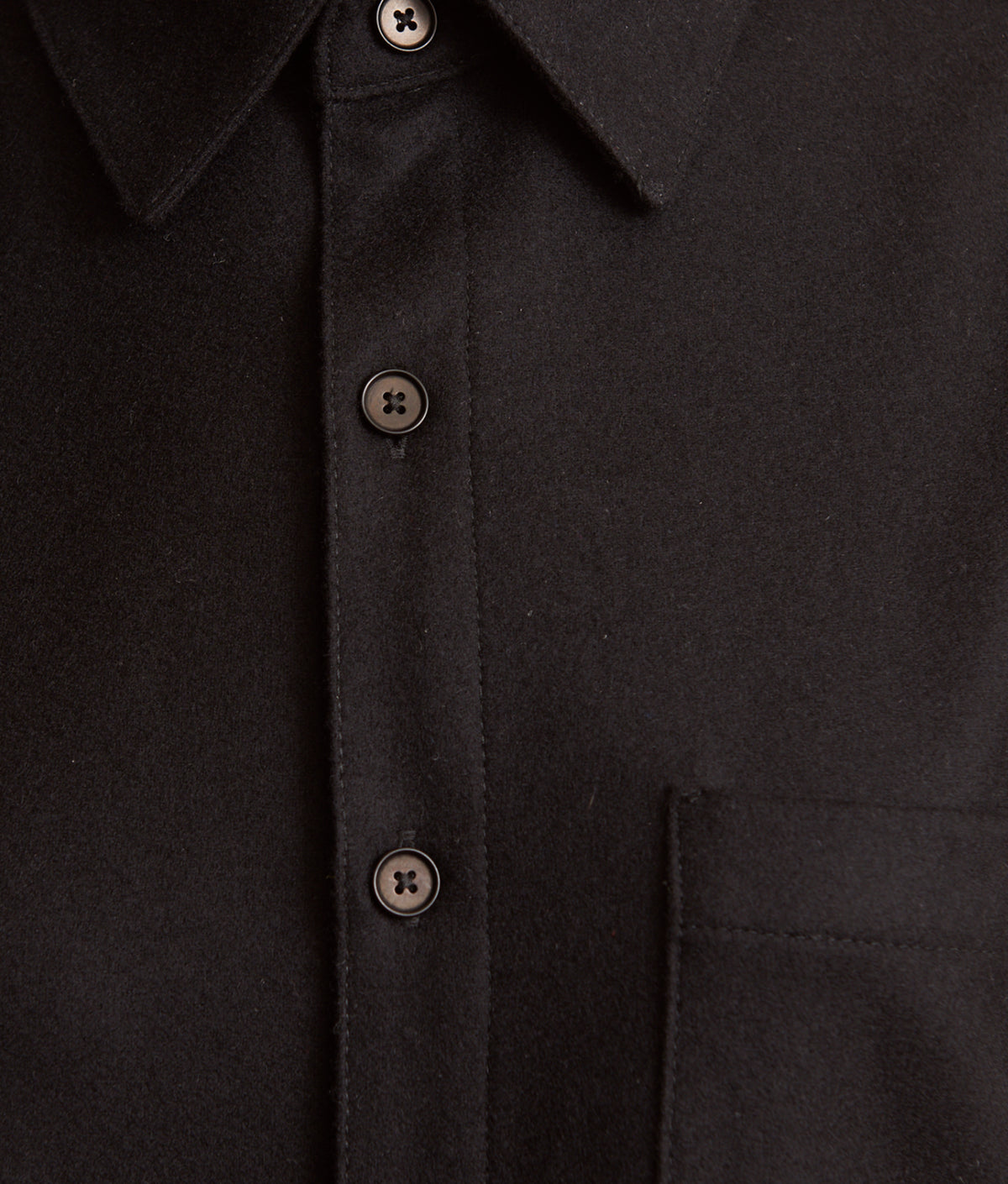 Why is this shirt called an Oxford?
In the 19th century, the owner of a Scottish textile mill had the brilliant idea to name the season's fabrics after all the fancy universities, perfect for marketing to the rich boys who went to these schools. While the Cambridge, Harvard, and Yale weaves flopped, the Oxford was a smashing success. Known for its breathable, crisscrossing basket weave, Oxford cloth became the go-to fabric for polo shirts, giving us the collared silhouette we know today.

Today, Oxford shirts are made in all types of fabrics - including and especially sumptuous merino wool.)