We believe women are shapes, not sizes.
Now let's find your fit.
Know your measurements? Great! Get to it: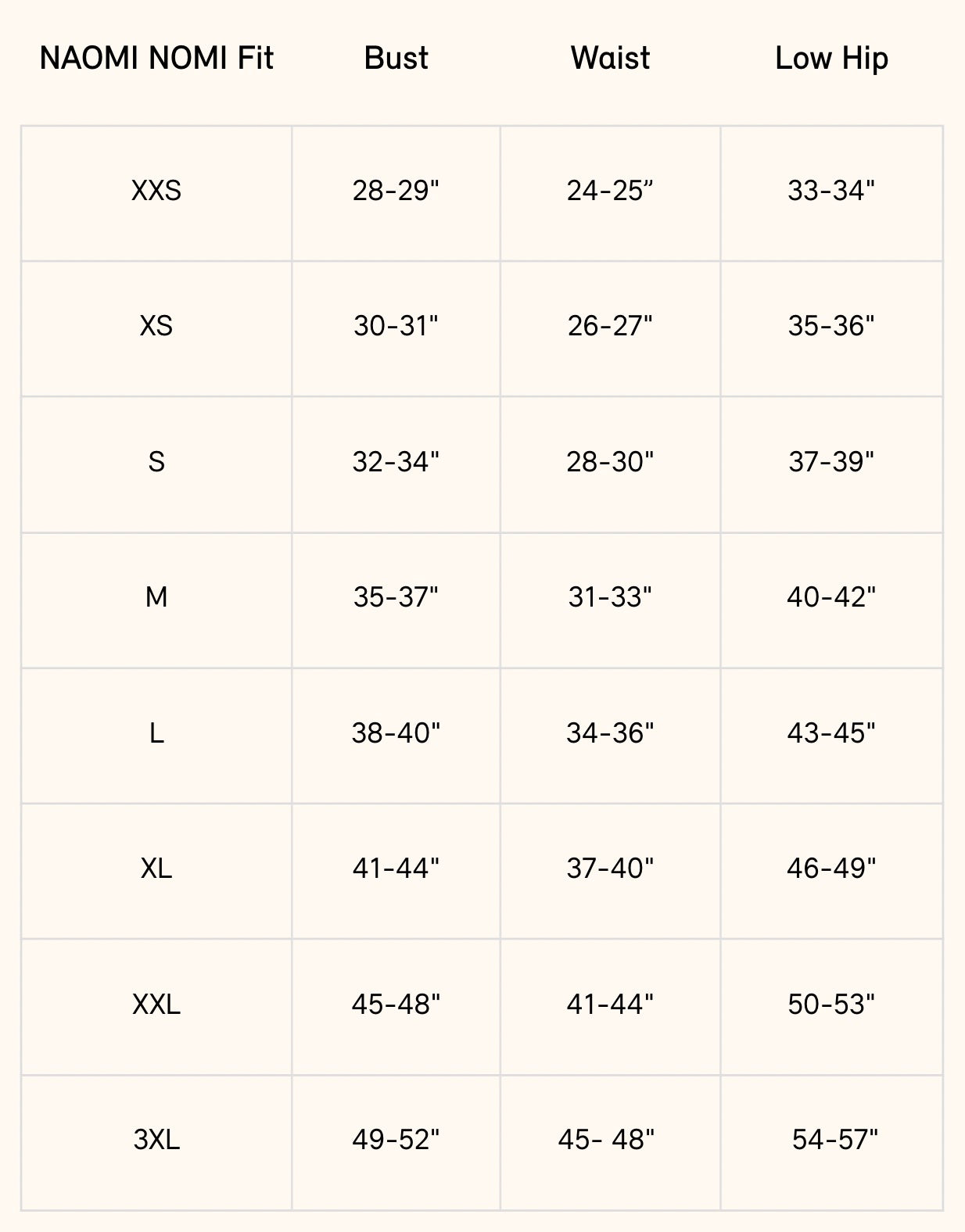 In April 2022, we implemented a new Fit Guide! This included both tweaks to our existing sizes, and an expanded size range of 3XL. If you've purchased from us in the past, please review the updated Guide above as some things have changed!
Questions? Get in touch at studio@naominomi.com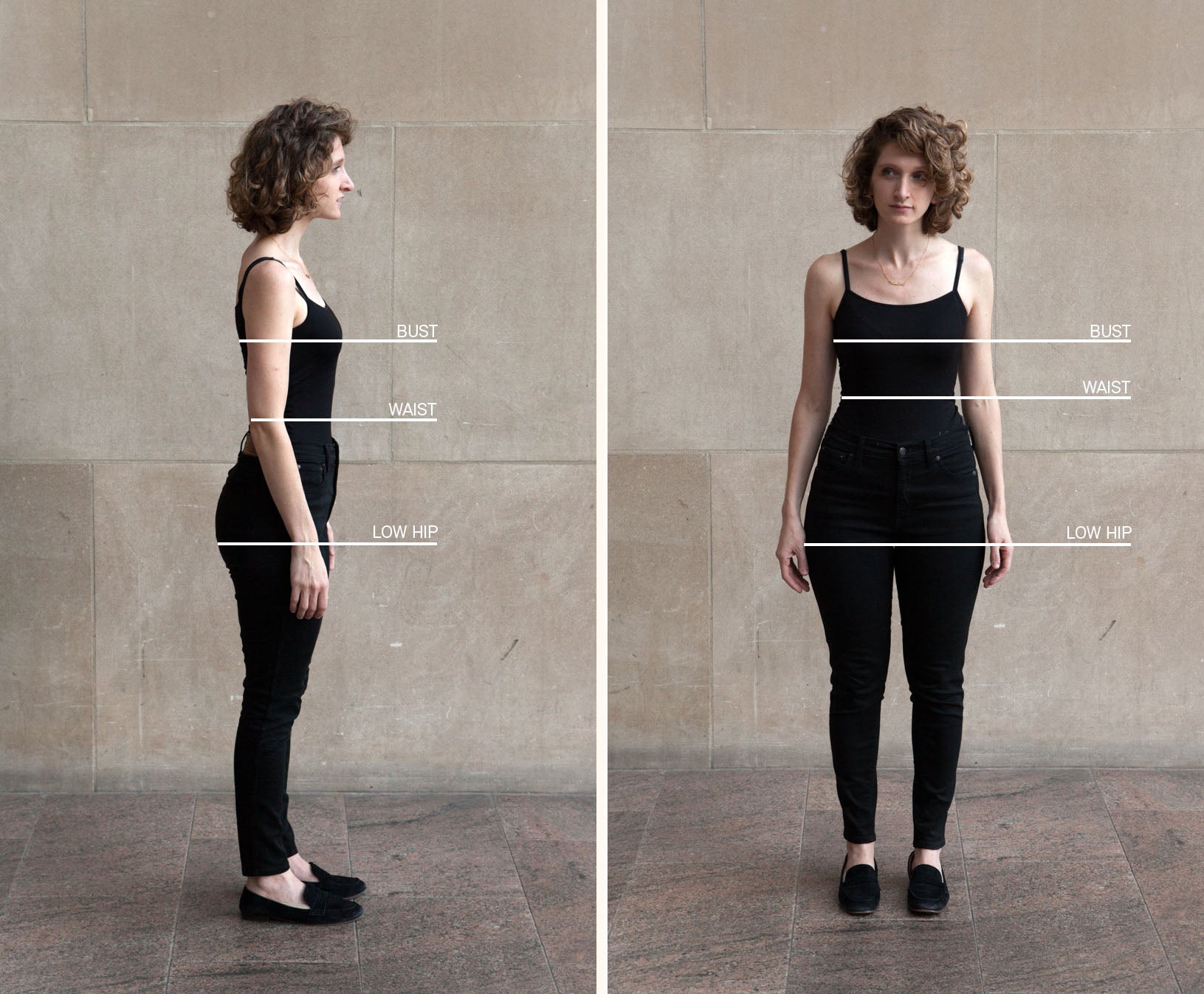 Don't know your measurements? We got you.
A Step by Step Guide to Measuring Your Body So You Can Shop Online From the Comfort of Your Own Bed:
Step 1: Get out of bed and find a tape measure. Don't have one? A piece of string, or gift ribbon will suffice. Really in a pinch? Cut a piece of computer paper into 1/2" strips and tape them together into a long ribbon to make a perfectly fine tape measure. While you're up, make sure you're wearing either your regular bra and underwear, or form fitting clothing (like athleisure). Grab a pencil and paper (or your phone). Go stand in front of a mirror.
Step 2: Start with your Bust. Wrap the tape measure around the widest part of your Bust. As best you can, keep the tape measure parallel to the ground. Use the mirror to keep an eye on your back - this is where tape measures tends to slip down. Pull snug but not tight. Look at the measurement and write it down!
Step 3: Move on to your Waist. This is about 1-2 inches above your belly button or the narrowest part of your mid section. Wrap the tape measure around your Waist. Pull snug but not tight. Write down the measurement.
Step 4: On to your Low Hip. This is the widest part of your booty. It is not where your Britney style early-aught jeans sat - it's typically about 7 inches below your hip bone. Be generous here and make sure to get the widest measurement. Pull the tape measure snug but not tight. Write it down.
Step 5: You're done. You now have the proper measurements to order for yourself all the NAOMI NOMI clothes you want from the comfort of your bed. Take a picture of the measurements, store them somewhere convenient, and go celebrate by buying yourself a new shirt.
Confused by sizing standards? You should be - they makes no sense. Sizing is a very subjective topic. Yes, the ASTM (American Society for Testing and Materials) have guidelines, but no brand is required to follow them. We spent years measuring our customers to see how their measurements compared to the ASTM guidelines. Our customers tended to be bigger in the booty, so we adjusted. The numbers you see above are an average of ASTM's ideas of the American woman and NAOMI NOMI's customers' realities.
Naomi herself fits a Small (Yellow) on top, and a Medium (Green) on bottom (like we said, booty booty booty).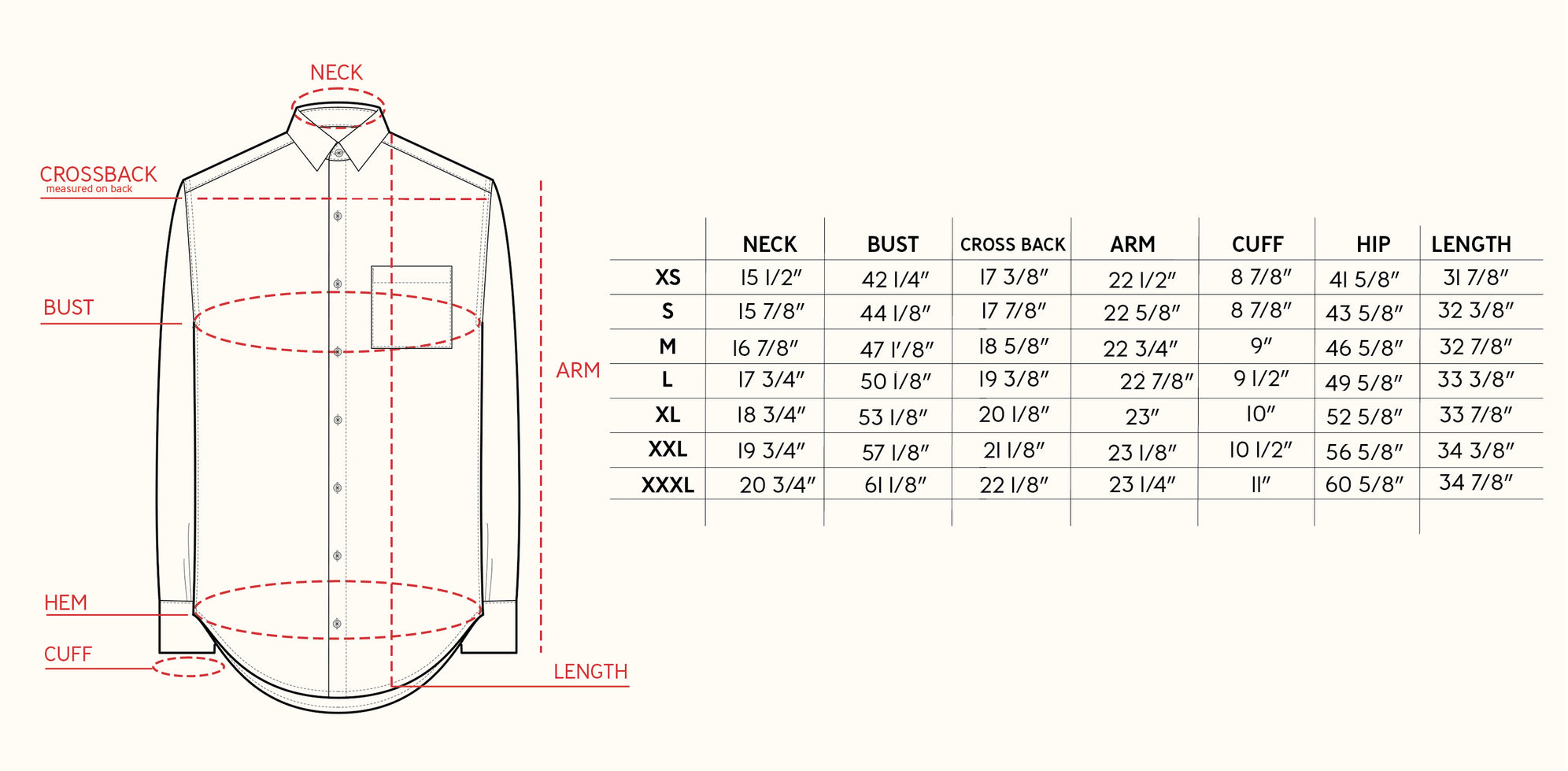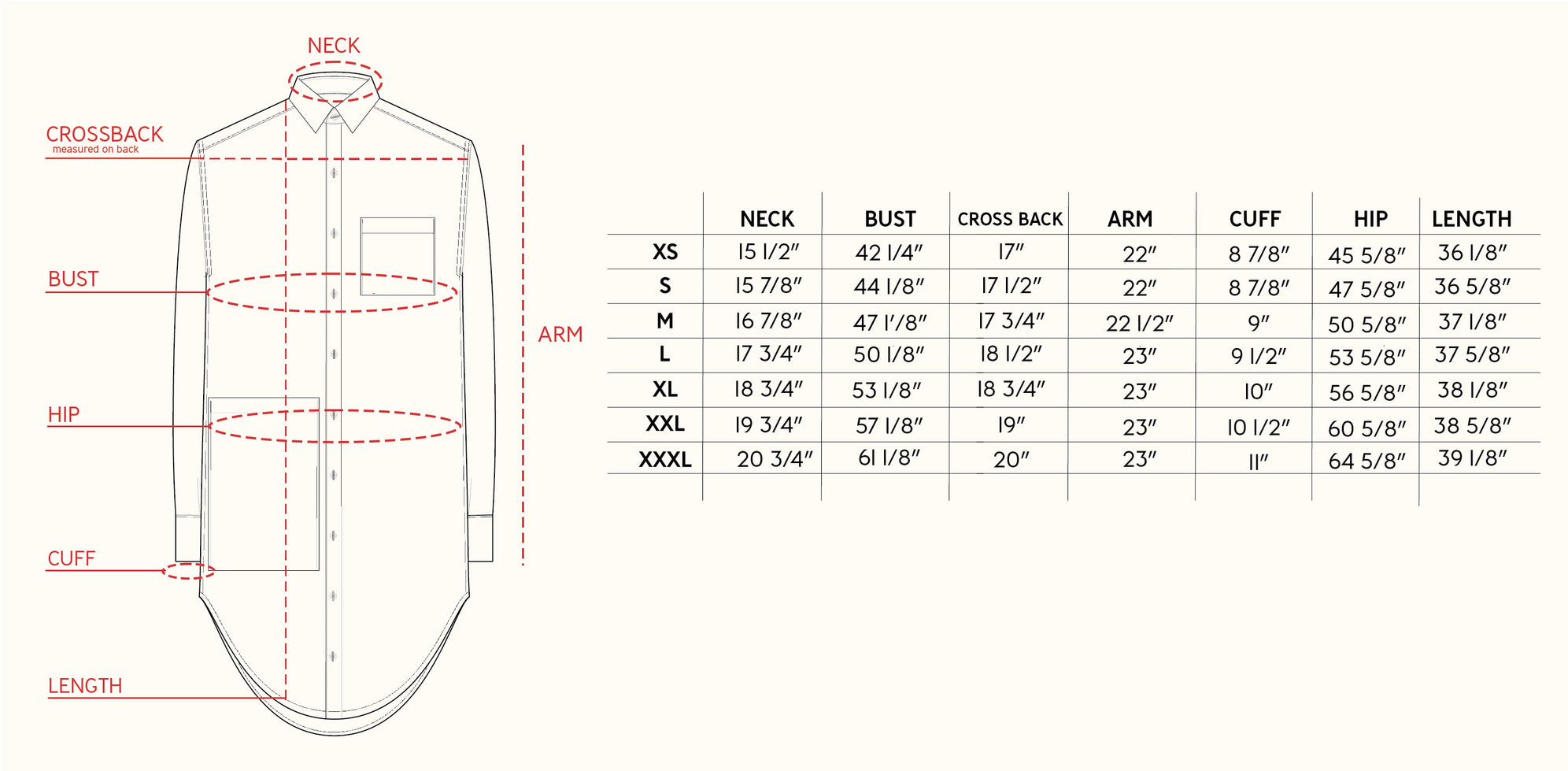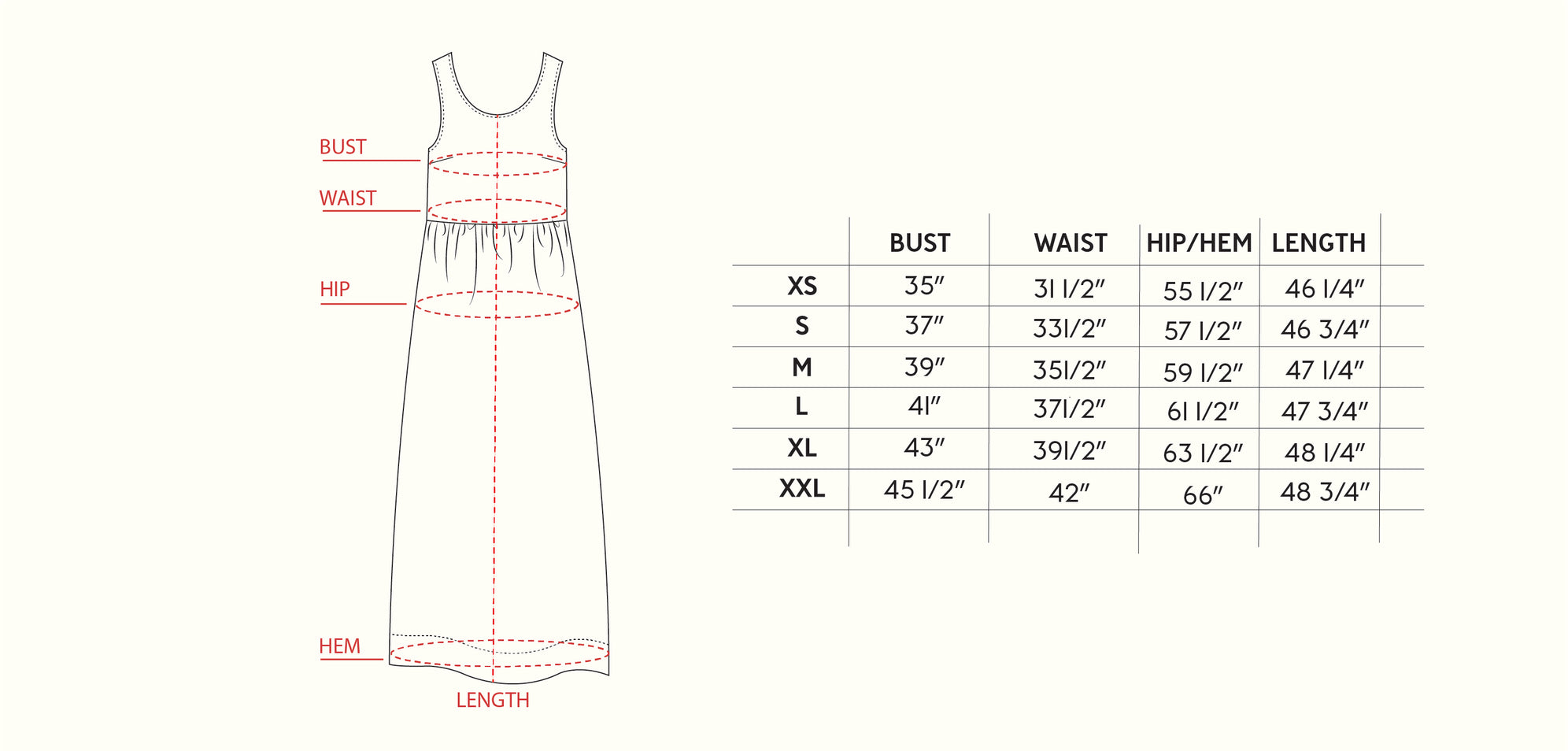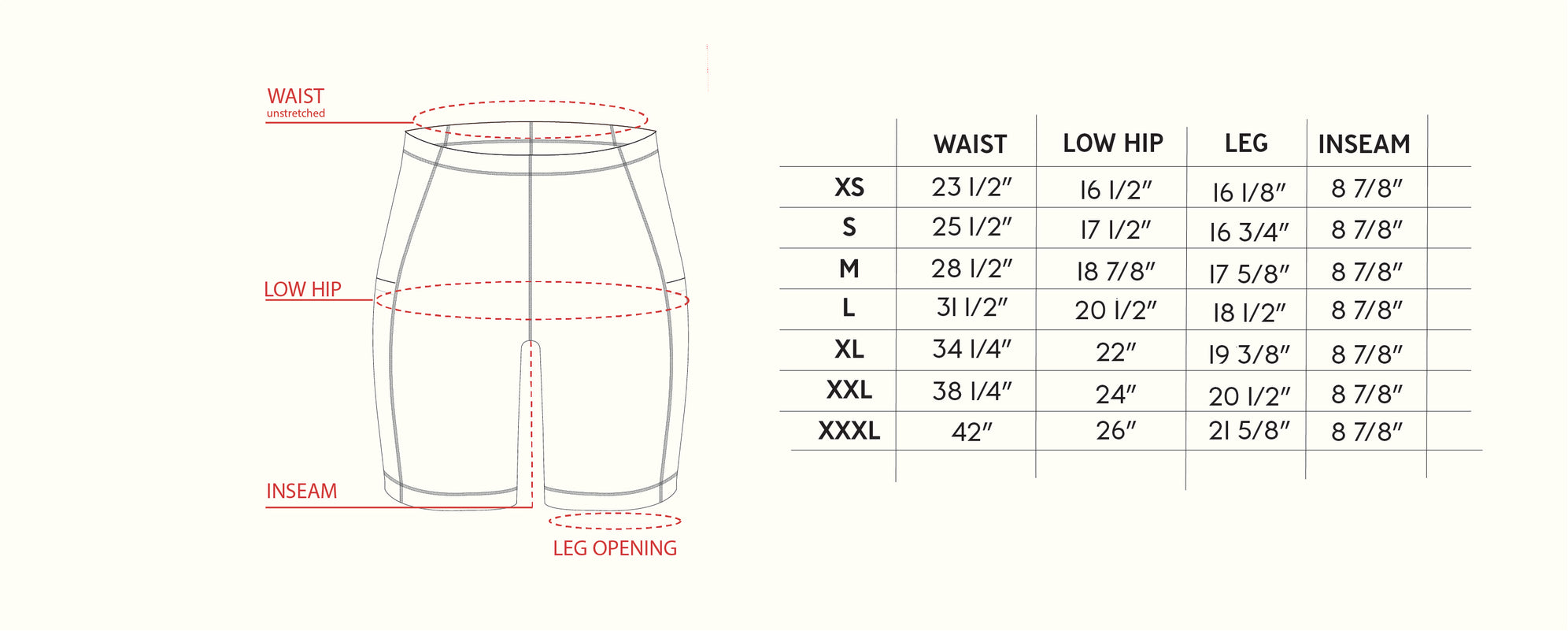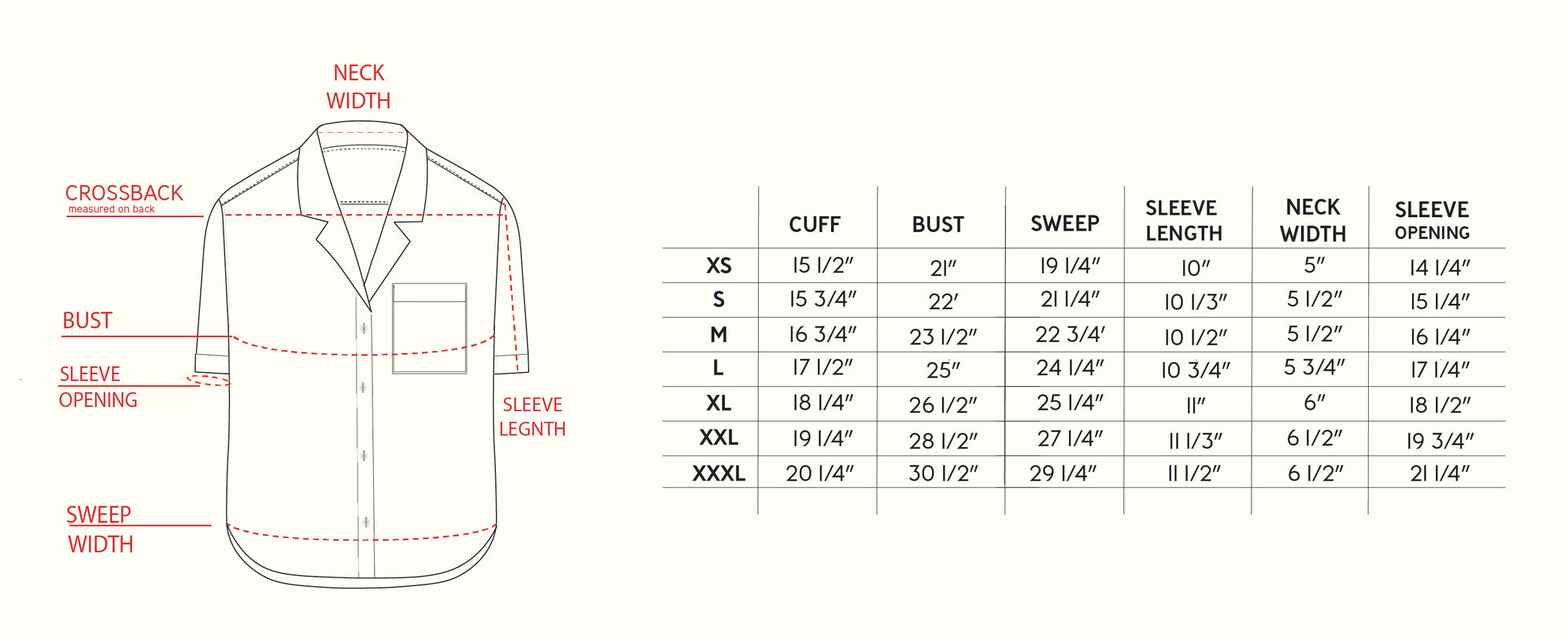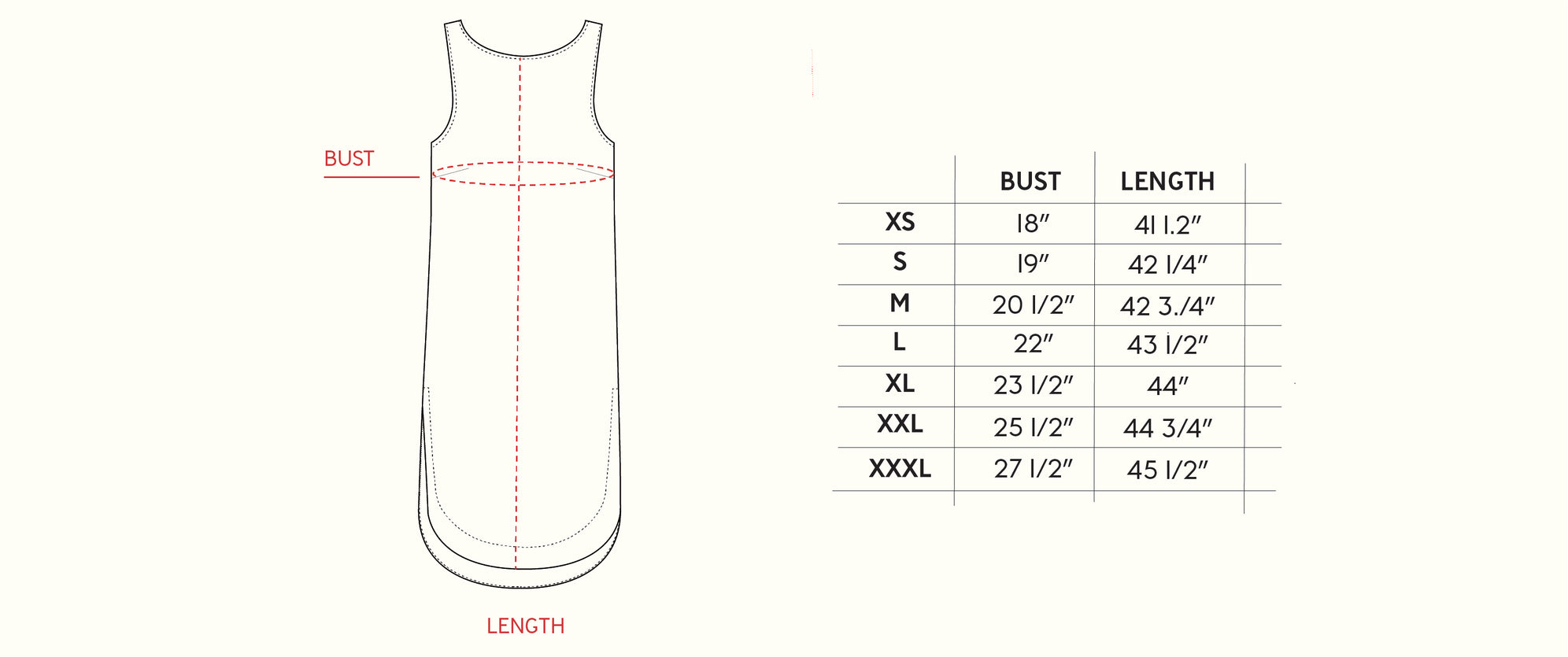 Still not sure what fit you are?
We are a new brand and committed to making sure your clothing fits right. If you are unsure of your fit, please do not hesitate to reach out at studio@naominomi.com and we will work with you to get to the right fit. We know these clothes and will be able to work with you to ensure it's right.
Please never blame yourself when something doesn't fit. If a garment doesn't fit your body, it's our job to change the garment, not your job to change your body.
Hold up, I got my garment, it fits great, but there is no size label in it!
NAOMI NOMI believes that women are shapes, not sizes. That's why we never put traditional size labels in any of our clothing.
NAOMI NOMI clothing doesn't label you XS or XL. Instead, all NAOMI NOMI garments come with an it-doesn't-need-to-be-as-stunning-as-it-is grosgrain ribbon tucked inside to indicate your fit. It doesn't have a number or letter - just a beautiful, colorful ribbon you can look at when you get dressed every day.
The Most Important Thing to Remember:
Are you healthy? Are you happy? Great. You're perfect. No adjustments needed.