Fantastic. You are now on the waiting list, please check your inbox for our confirmation email!
The Gradient Scarf
Big Purple Silk Twill
$78
Strong yet refined, this square of 100% silk twill is as indulgent as it is practical.
Inspired by hand drawn gradient strips and color standard cards, The Gradient Scarf in Big Purple is a 26" square of 100% silk, digitally printed on both sides and finished with a rolled black hem. The color-block gradient design allows you to lead with various shades along the spectrum of our signature Big Purple, depending on how you tie it. Fasten it around your neck (silk is shockingly warm), embellish your purse handle, wear it as a kerchief...we've even worn it as a quick bandeau top. We discover a new use every day.
Why we make it:
Because a square piece of colorful silk is the most versatile accessory. Tie it around your neck to keep warm through the chilly months, use it when it's hot as a simple bandeau, desk-to-drinks-ready top, or twist it through your hair to add a punch of color year-round. That's just three of truly thousands of possibilities.
Ancient fiber / Cutting edge technique
All of our scarves are made using technology that digitally prints ink on both sides of the silk, meaning no side of the fabric is less saturated in vibrant color than the other. It's a wild technological feat that no other printing process has been able to achieve in silk's millennia-long legacy of use.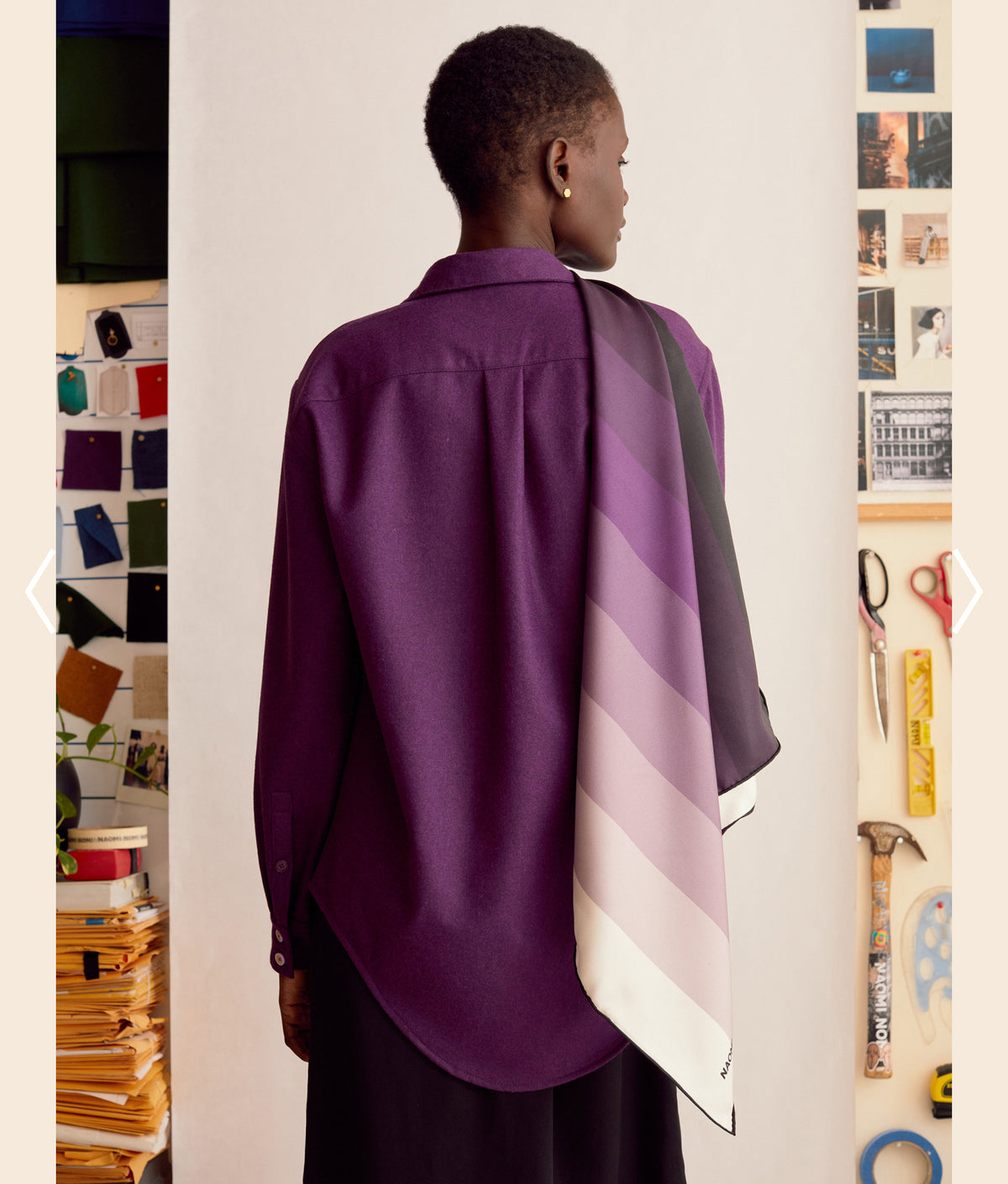 Meet our Silk Twill
Our silk is woven and printed in the city of Hangzhou, where silk artisanry has been unparalleled for thousands of years. Long, tightly woven fibers give silk its legendary beauty and softness, but also make it an incredible insulator that rivals the more famous cold-weather fabrics. Our silk twill is printed digitally on both sides, a thoroughly modern innovation that makes the colors vivid and strong no matter which side you're looking at.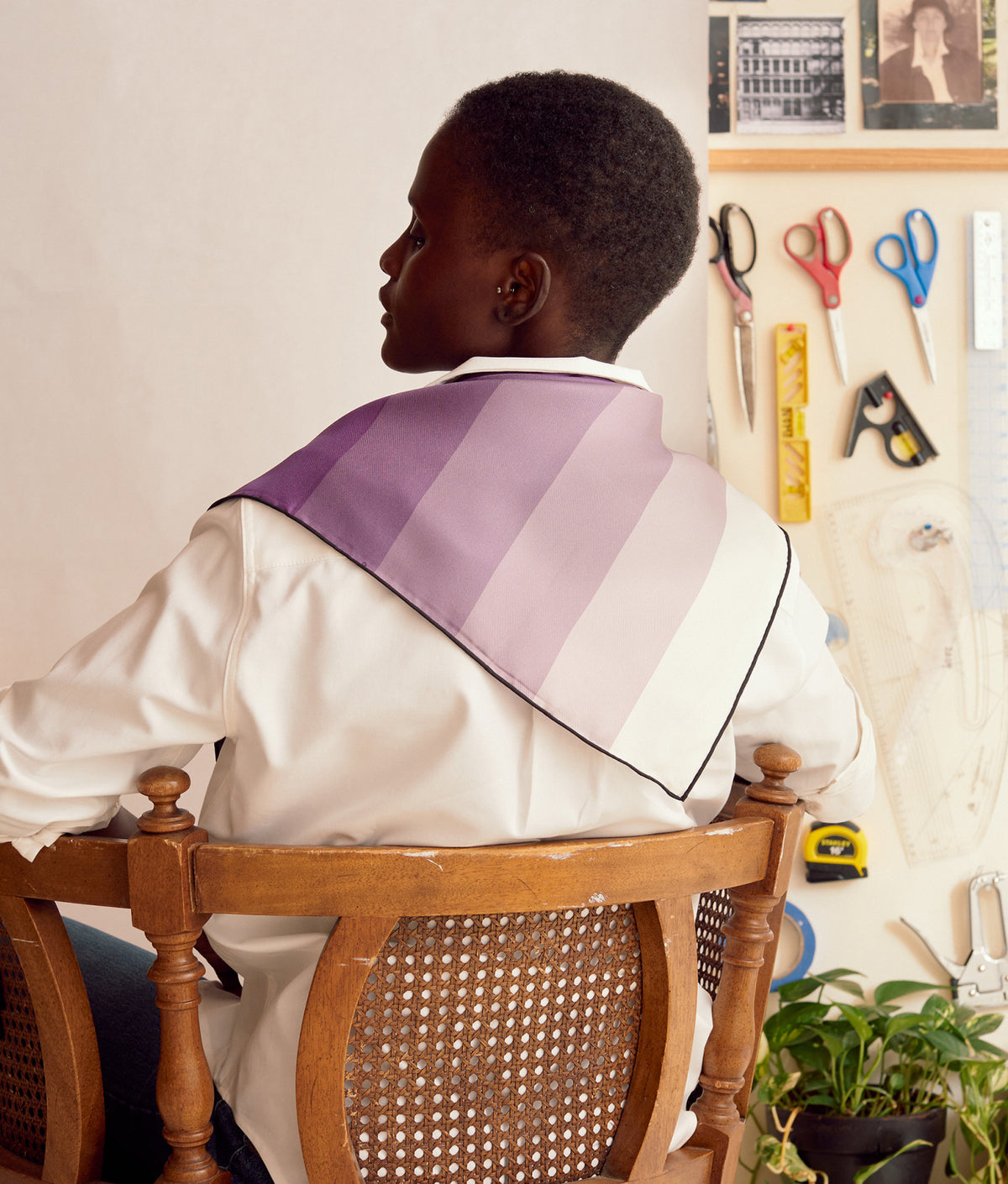 Eminently gift-able.
Every NAOMI NOMI silk scarf comes ready-wrapped like the perfect present it is.

Bold and elegant, it's just the thing for a boss, sister, mom, or, let's be honest, yourself.