Fantastic. You are now on the waiting list, please check your inbox for our confirmation email!
Please select your size
XS
S
M
L
XL
XXL
3XL
The Wrap Skirt
Indigo Hemp Denim
$228
A universally flattering silhouette in a fabric that your skin will crave. Plus...*drumroll* pockets.
Inspired by worker's aprons, diner uniforms and vintage workwear, The Wrap Skirt in Indigo Hemp Denim is an effortless, "put-on-and-go" staple for warm weather. It sits on the natural waist, extends to a 26" midi length, and drapes gently over the hips, working with your body to flatter any shape. Generous fit allowance lets you adjust the tightness based on your preference as you see fit. Tie the straps of the 3/4" self belt in the front or back, letting them hang loose, or be tied into a bow for some subtle drama. Oh, and the best part: 14" silent pockets at the seam
.
Pair with the Swoop Tank in Indigo Hemp to create the illusion of a midi dress. Tomie, pictured here, is 5'7"with a 34" waist and 48" hip & wears a size L
. 
This garment is made-to-order. Please select your fit for exact lead times.
Why we make it:
Having descended from our grandmother's aprons, The Wrap Skirt is both deeply practical and elegant in its simplicity.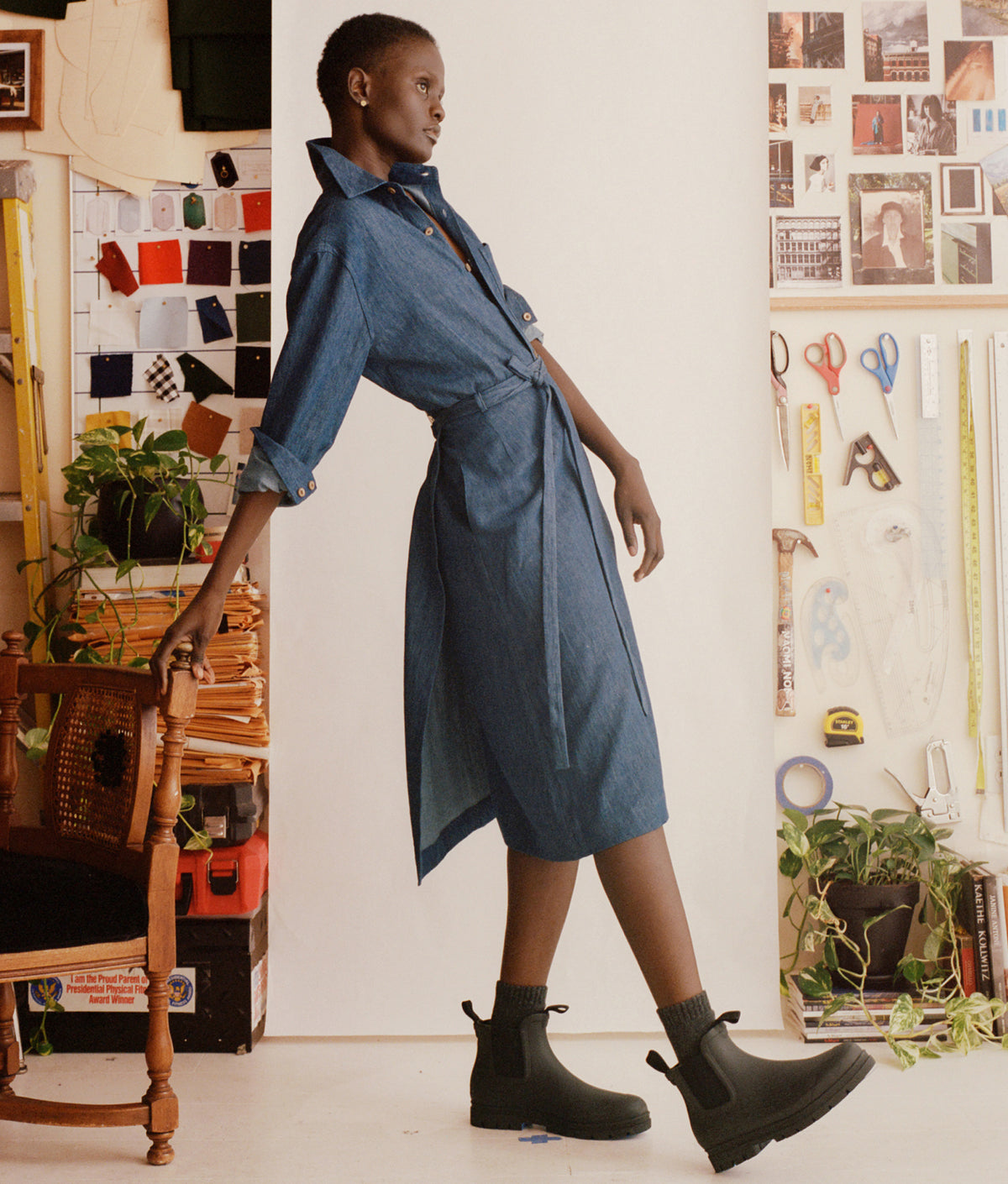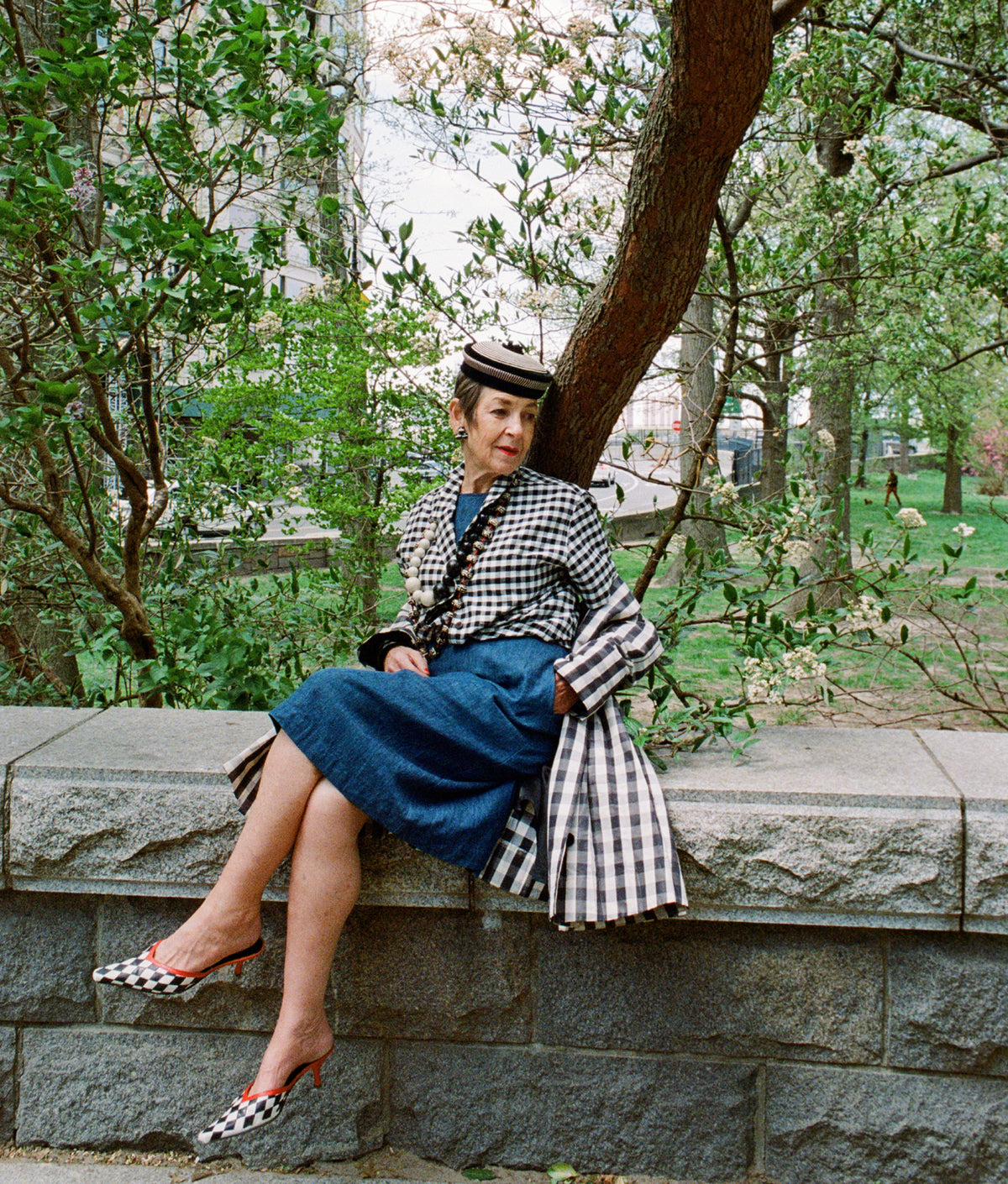 Its self tie allows you to go as snug or as loose as you like, and the incredibly soft and breathable hemp denim fabric feels as good as your birthday suit.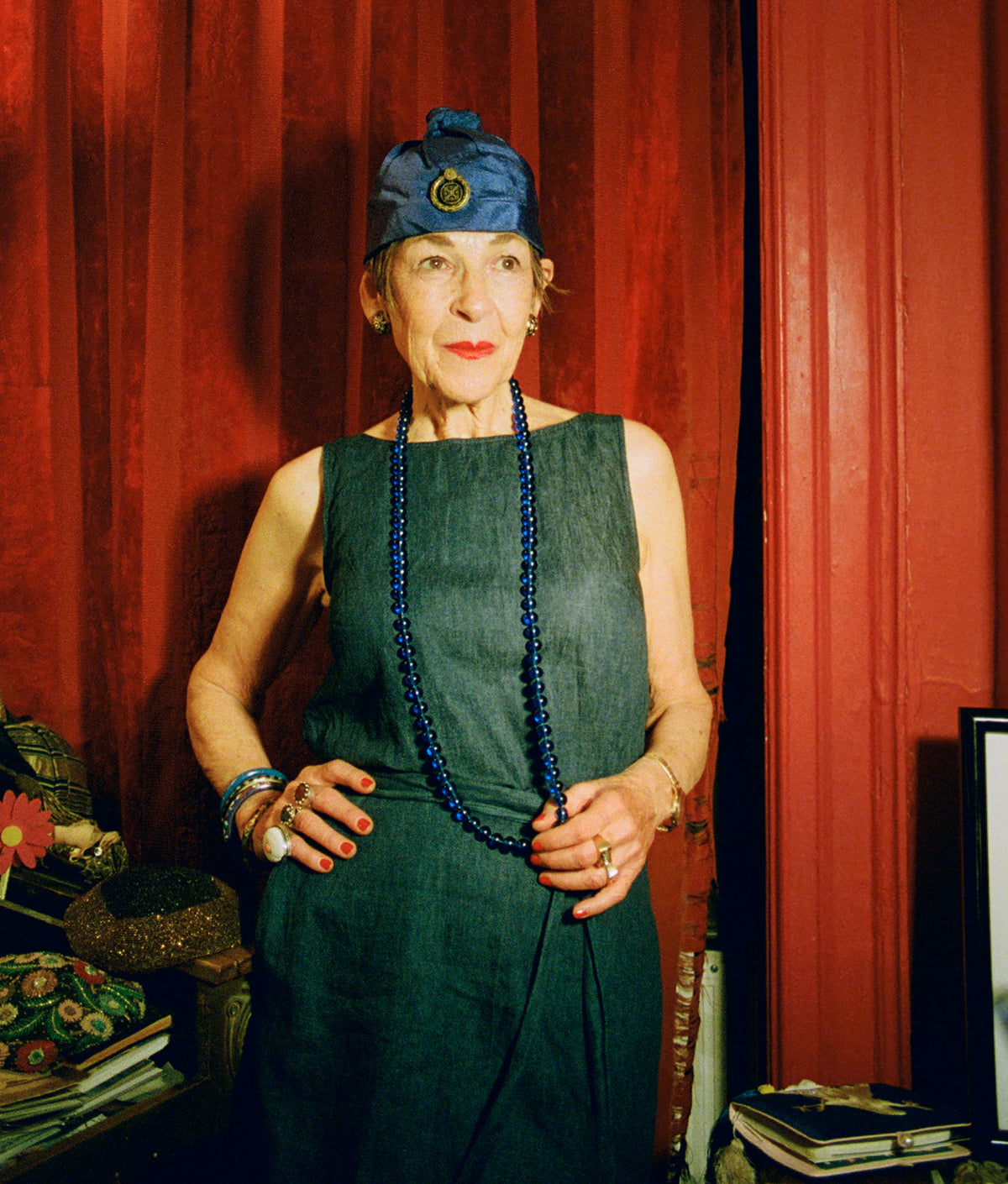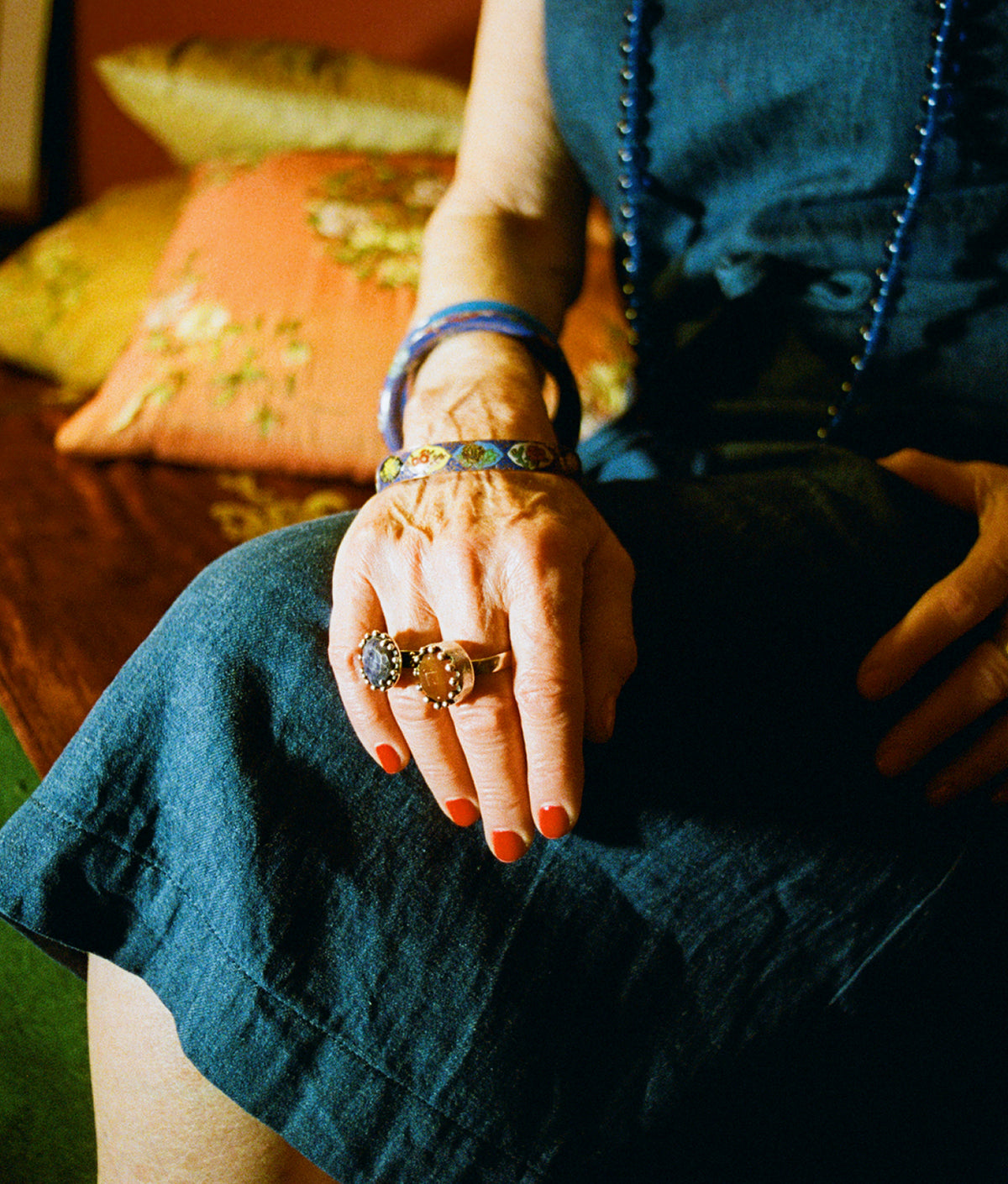 Meet our Indigo Hemp Denim
Traditionally, denim is made from cotton twill, but we've updated this closet mainstay by combining OSC Certified organic cotton with hemp.
Why Hemp? Hemp is a wonder fiber. Made from the cannabis sativa plant (not quite the one you're thinking of), hemp grows prosperously sans pesticides, uses very little water, can be harvested within 100 days of being planted, and can grow for 20 years straight in the same spot without crop rotation or soil replenishment. The fabric produced by its fibers are moisture-wicking, breathable, and soften with every wash.
Wanna know more about our materials?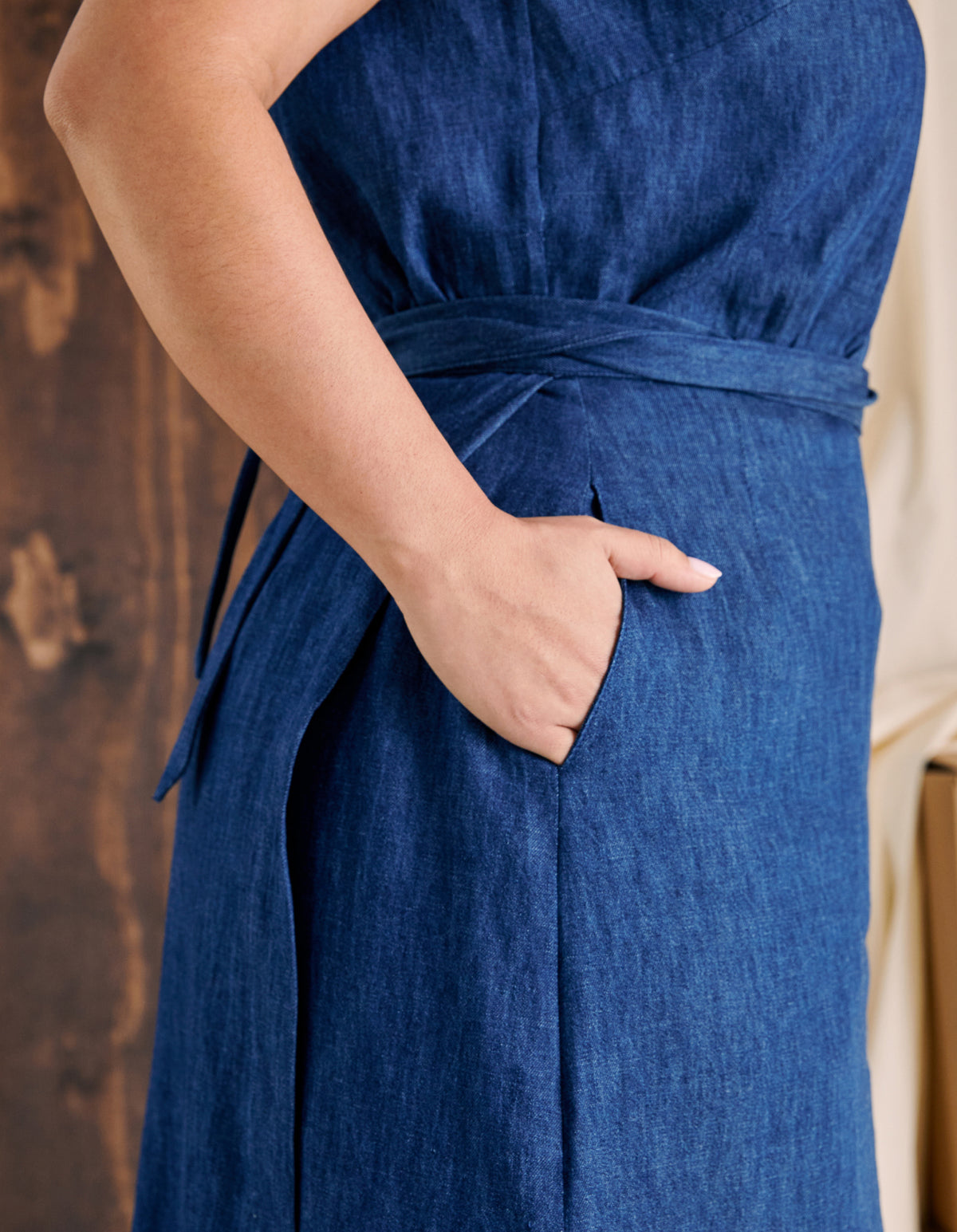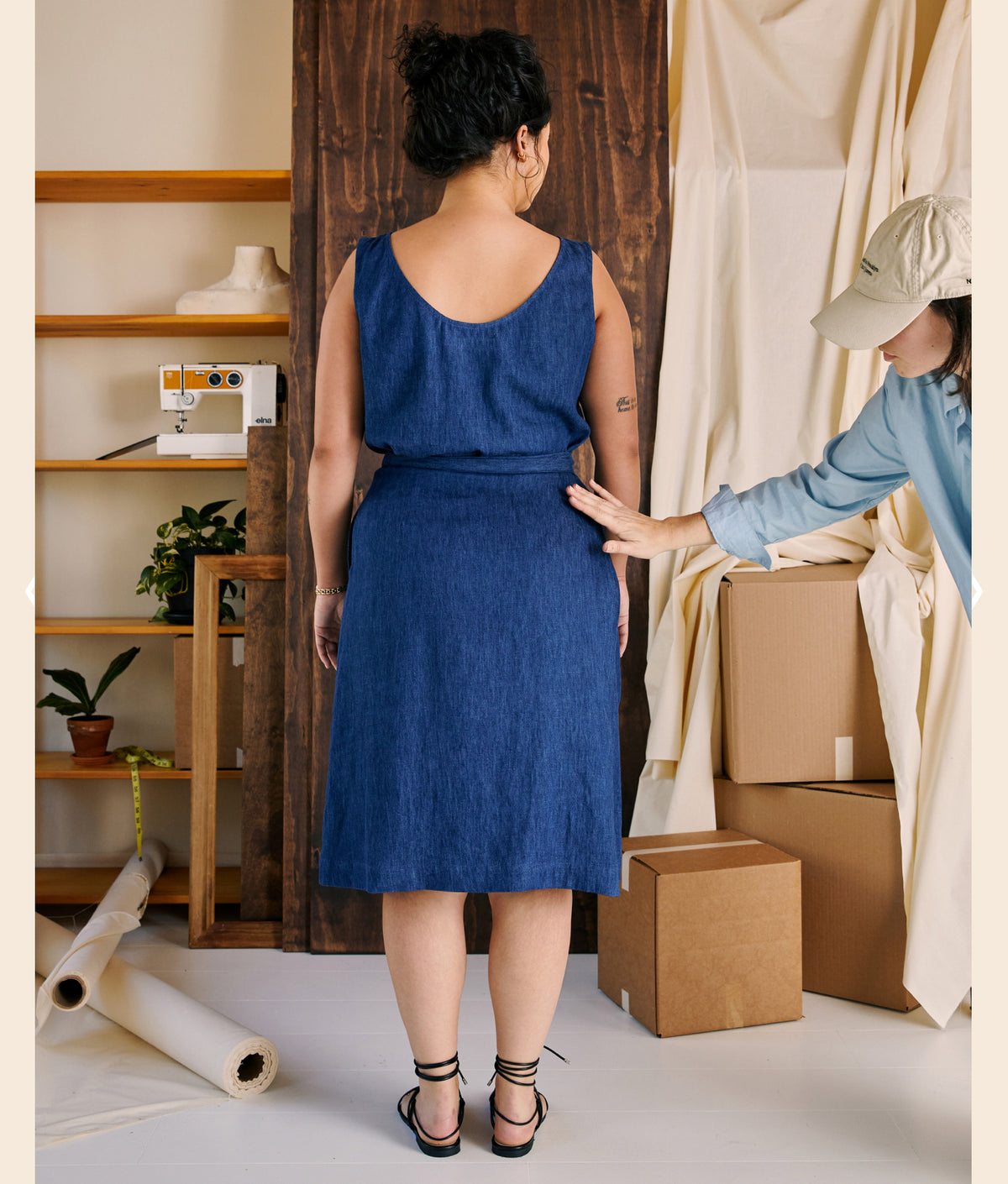 Double Down
Pair with The New Oxford or The Swoop Tank in Indigo Hemp Denim to create the illusion of a midi dress.