Fantastic. You are now on the waiting list, please check your inbox for our confirmation email!
Please select your size
XS
S
M
L
XL
XXL
3XL (JANUARY DELIVERY!)
The New Oxford
Crisp White Organic Cotton
$218
A true workshirt: tough and durable, but damn it's soft and elegant. 100% organic cotton with locally-sourced mother of pearl buttons.
The New Oxford in Crisp White is relaxed in the shoulders and strong in the collar. Made from 100% organic Turkish cotton that has a graceful natural weight, it's finished with locally-sourced mother of pearl buttons.  The shirt boasts a front pocket, pleated cuffs, an extended hem, and a back box pleat that rests between your shoulder blades. Lastly, the swoop of the back hem frames your butt beautifully and keeps it nicely covered when you bend over.
P.S. Don't worry about that black bra (we wear-tested so we know it won't show).
Melanie, pictured here, wears a size XS.
This garment is made-to-order. Please select your fit for exact lead times.
Why we make it:
Because it's a workhorse that looks like a show horse. We couldn't find an Oxford in a quality fabric that fit our body well, so we went ahead and made it. Wear it buttoned up, straight against your skin, or open over a tank as a light jacket - don't be shocked if you wear it 5 days in a row.
Inspired by a mix of 1930s industrial wear and 1980s power dressing, The New Oxford in Crisp White Organic Cotton is structured yet generous, soft but wildly elegant.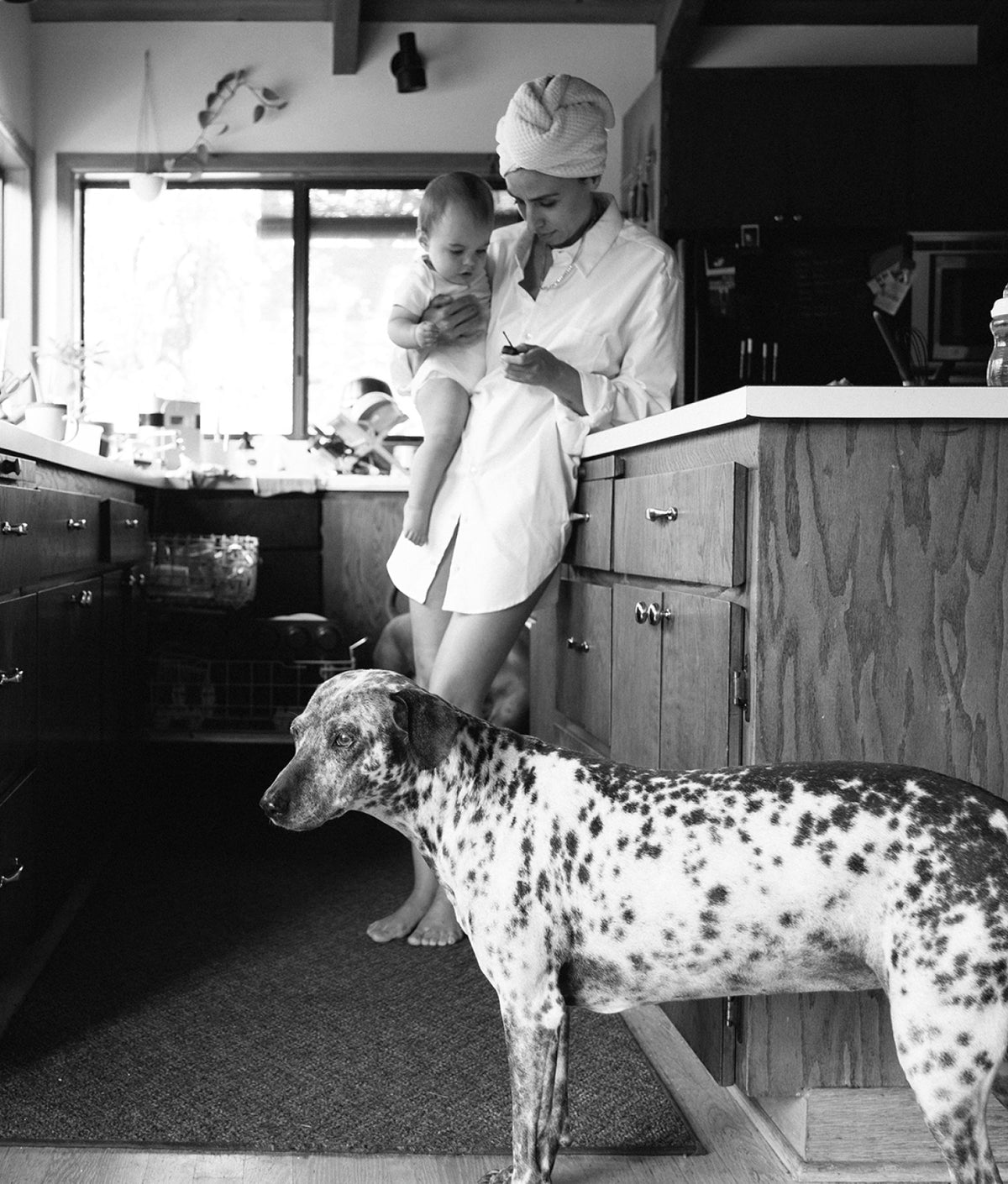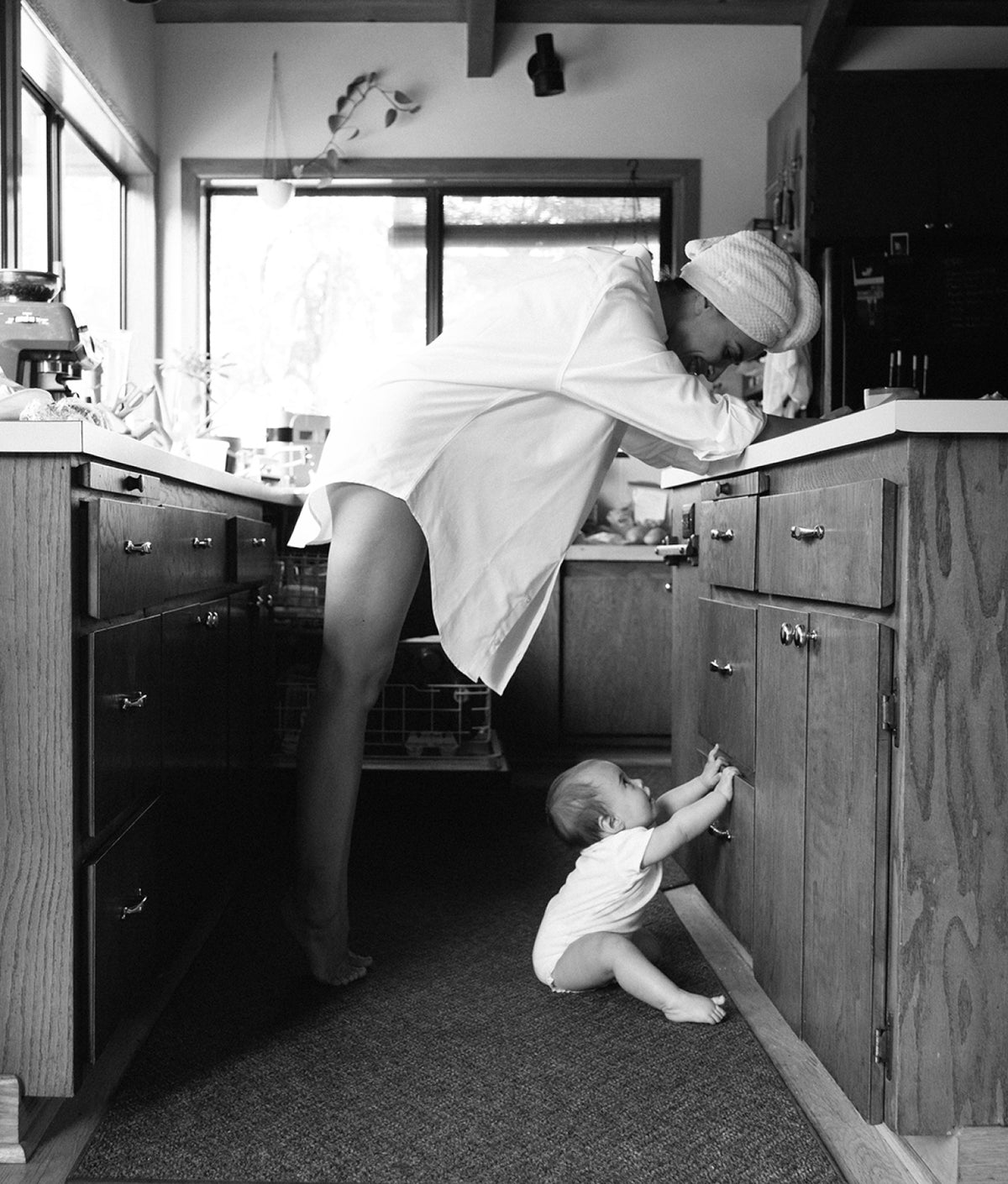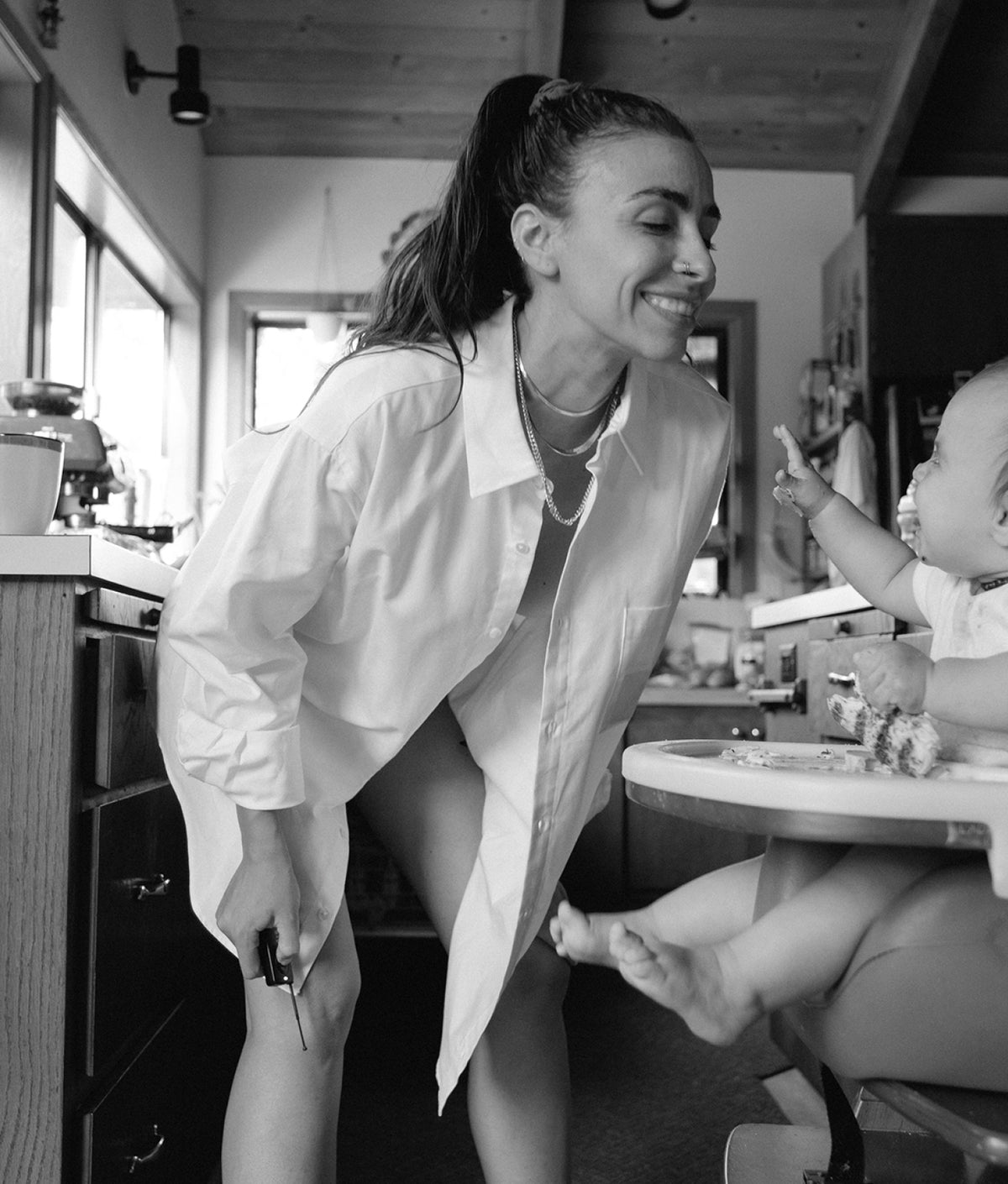 The Elevated Essential
Inspired by a mystery boy's shirt found in the back of our high school car, we kept everything we love about its menswear fit but updated it for powerful curves.
The part we're proudest of? That back butt swoop follows and enhances your natural curves. With the back hem falling lower than the front hem, it's perfect for a French tuck, or, when fully tucked in, preventing a surprise butt crack cameo.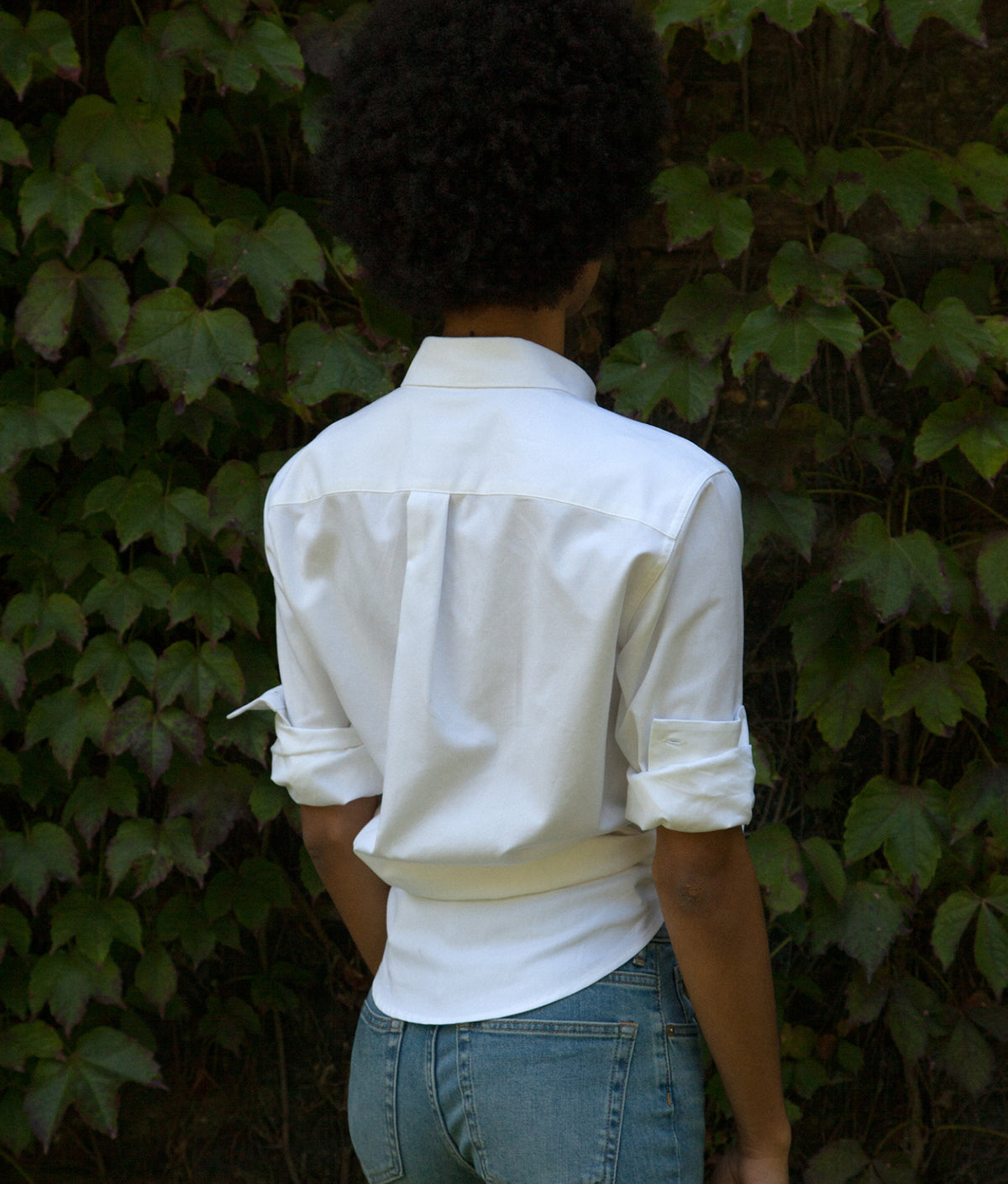 A shirt so good that, according to the data, if you've bought one, you've come back for 2.68 more.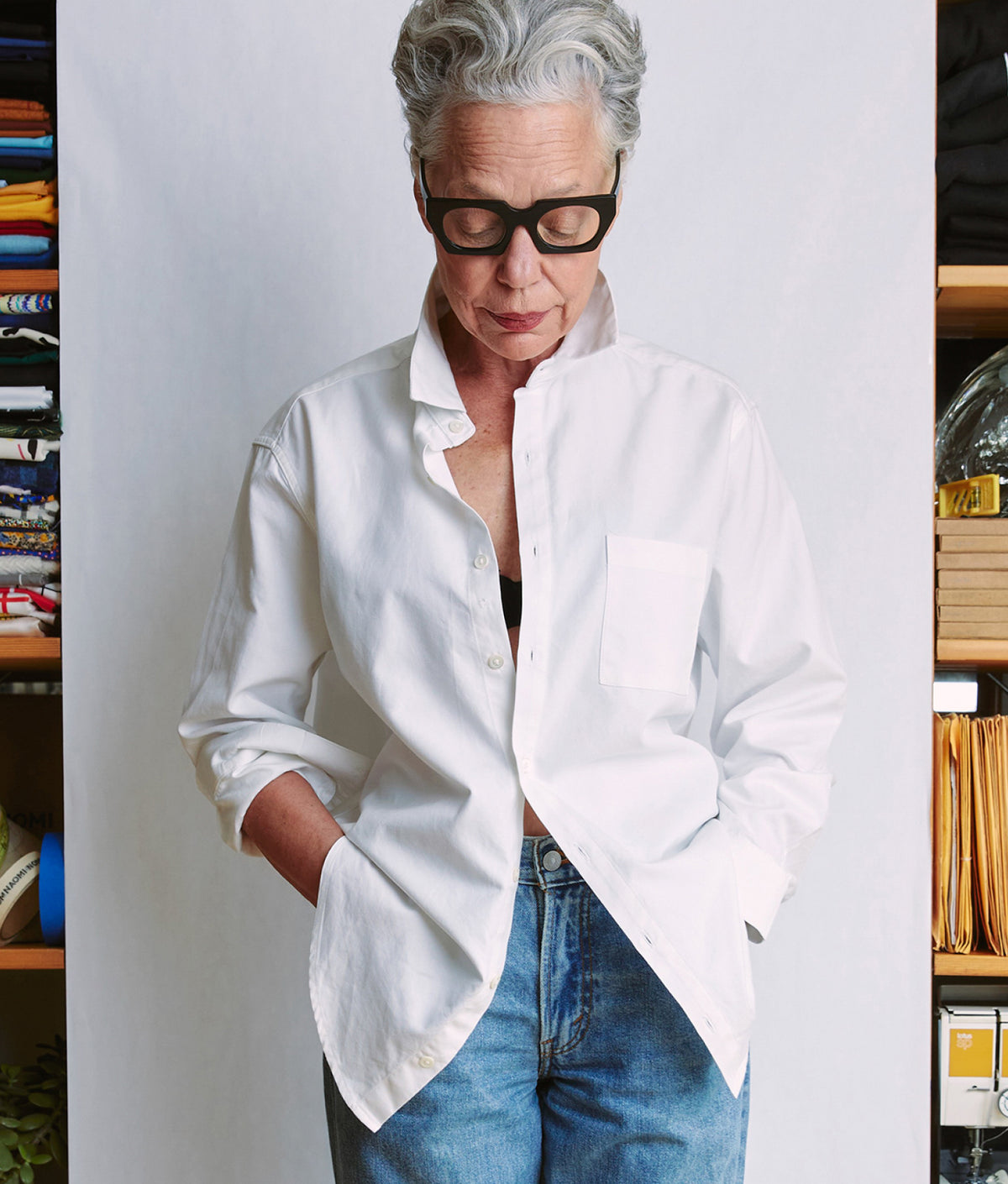 Meet our Organic Cotton
Our cotton hails from Turkey and is constructed in a traditional double-faced Oxford basketweave that gives it that intricately subtle checkerboard texture.
When selecting our cotton, we wanted a weight that was strong enough to be thrown around yet billowy enough to feel effortless.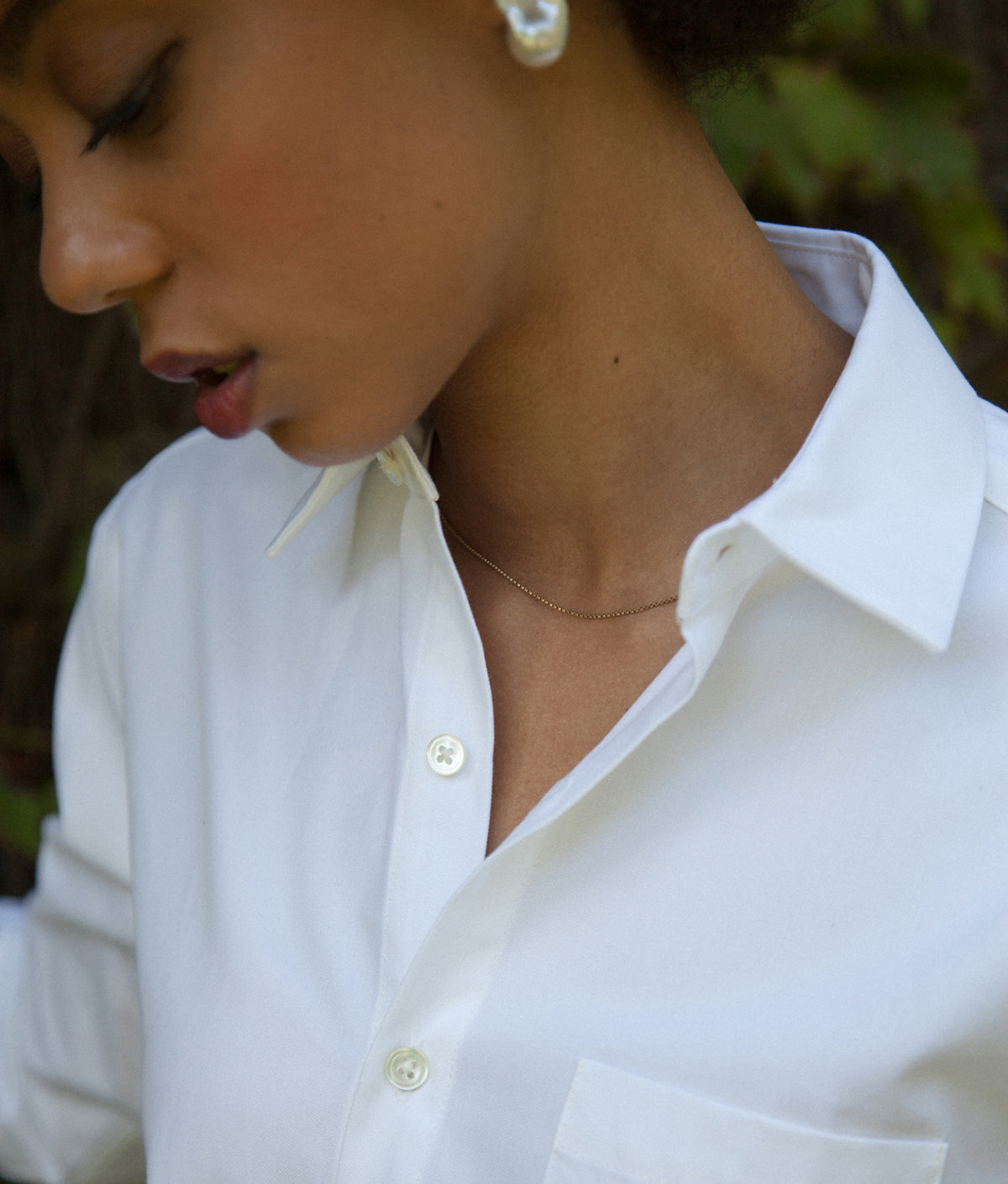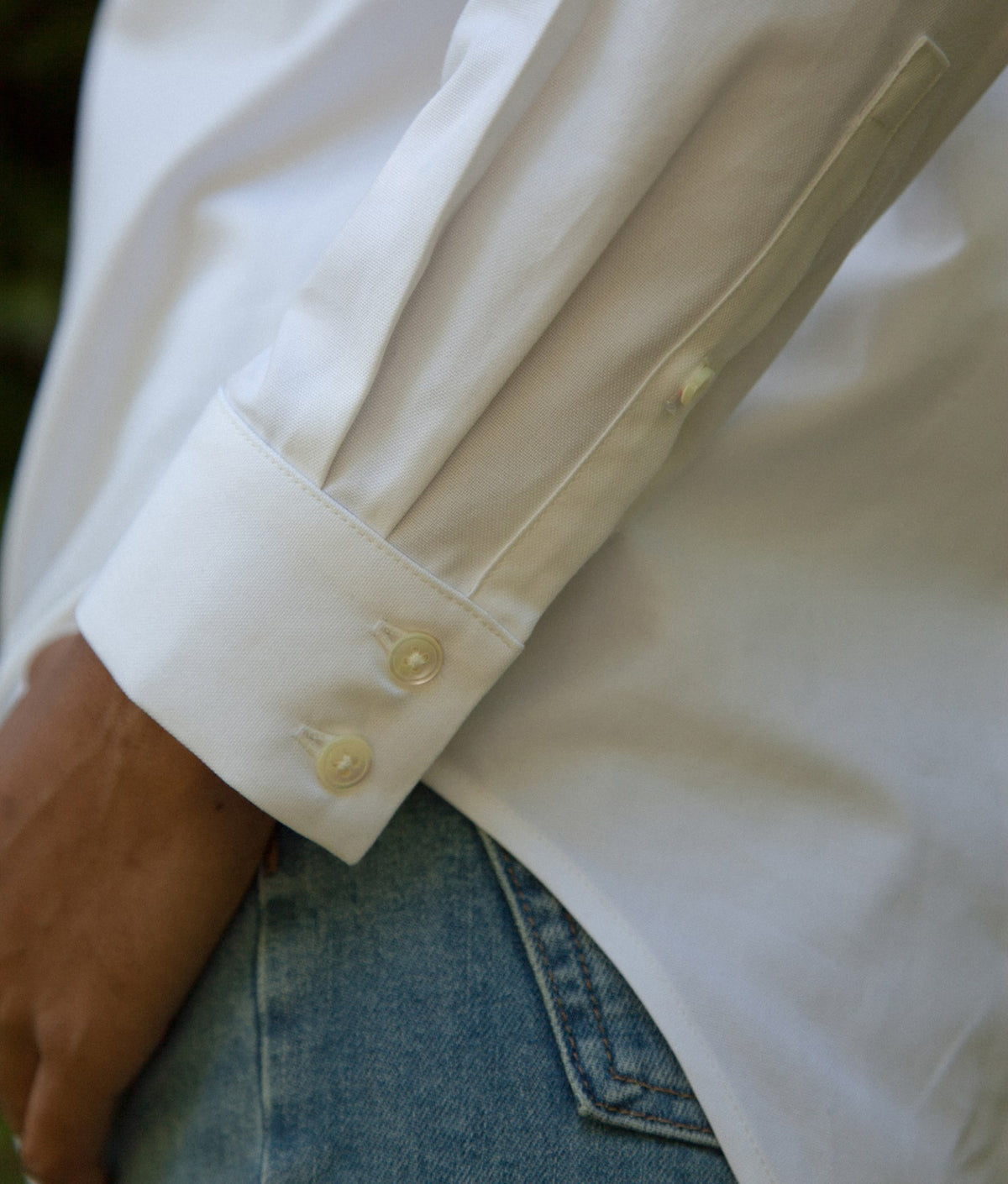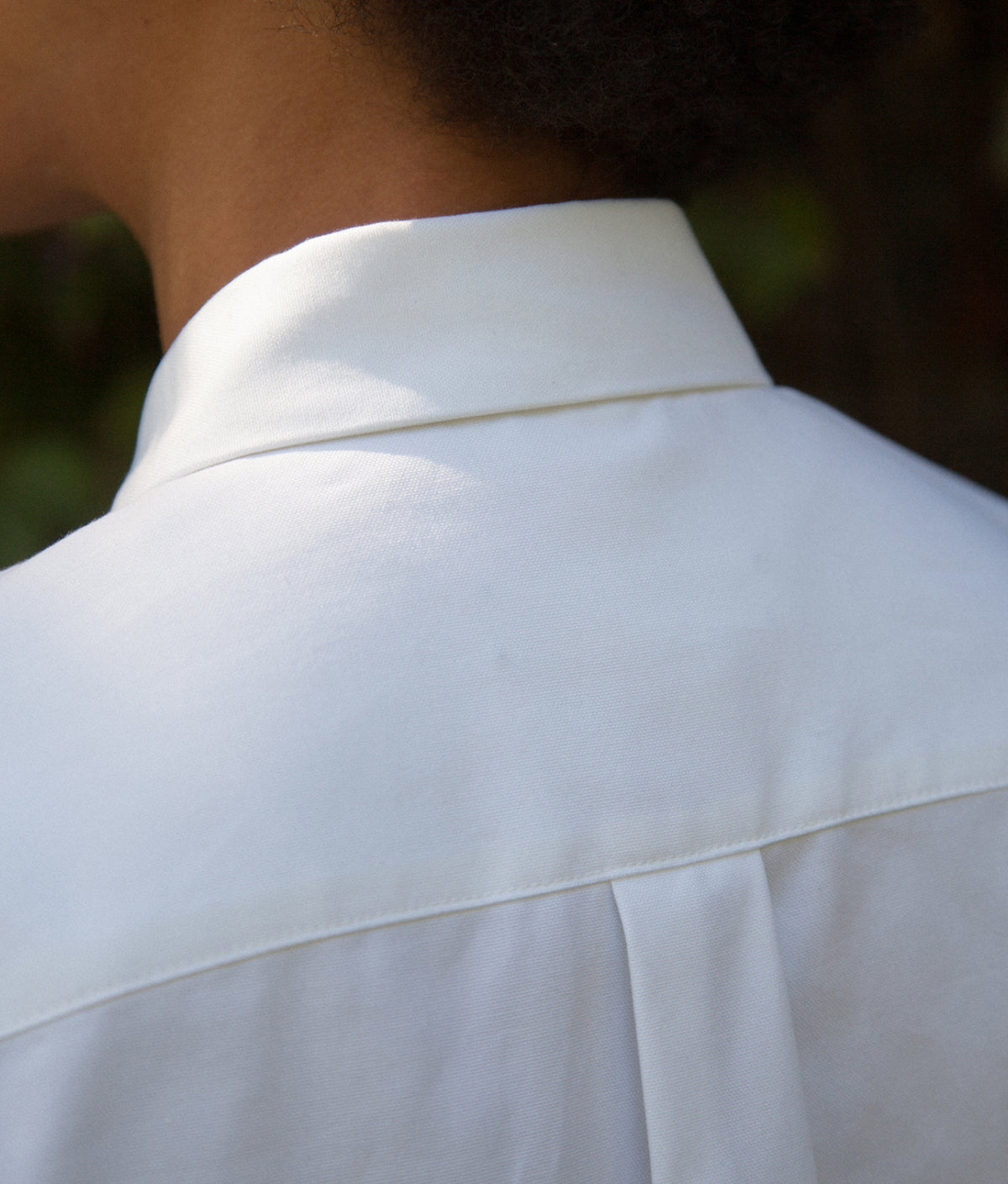 Deceptively Detailed Buttons
No plastic here. Mother of pearl is the same lustrous material as cultured pearl, but its natural flatness makes it perfect for the tiny sculptures that are our shirt buttons.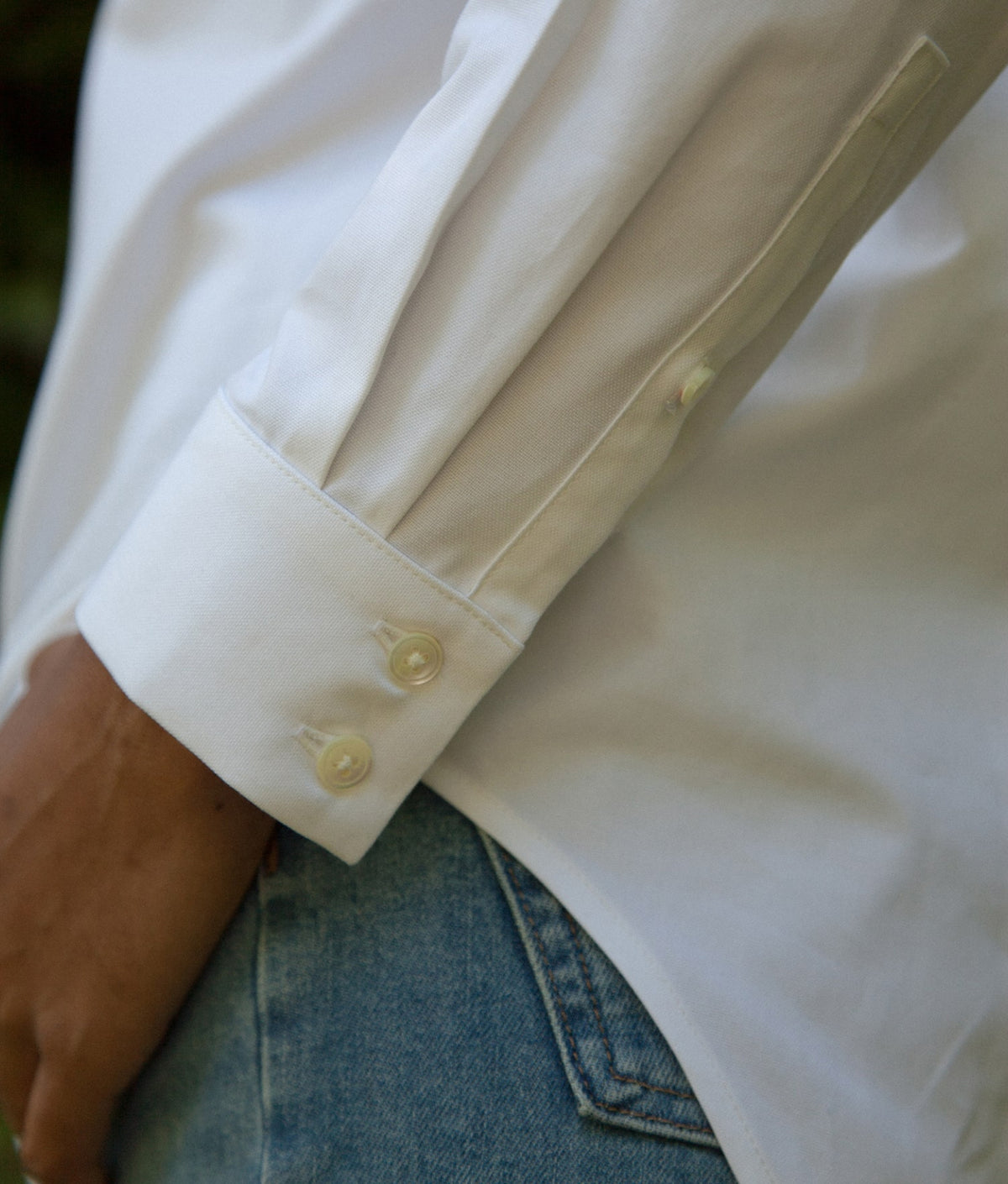 Why is this shirt called an Oxford?
In the 19th century, the owner of a Scottish textile mill had the brilliant idea to name the season's fabrics after all the fancy universities, perfect for marketing to the rich boys who went to these schools. While the Cambridge, Harvard, and Yale weaves flopped, the Oxford was a smashing success. Known for its breathable, crisscrossing basket weave, Oxford cloth became the go-to fabric for polo shirts, giving us the collared silhouette we know today.