Fantastic. You are now on the waiting list, please check your inbox for our confirmation email!
The Beret
Soft Sterling Merino Wool
$98
Better than a beanie. In our signature merino wool and lined with silk.
Timeless, impactful, and just the right dose of irreverent, The Beret in Soft Sterling is the extra pop of contrast and warmth that your cool weather closet needs. Made in our signature merino wool, The Beret beats any knit hat in an insulation contest. The silk lining - made from excess silk leftover from our Grey Cutting Mat Scarves - protects your hairdo while combatting the cold. Each is finished with the NAOMI NOMI logo subtly embroidered on the rim. Everyday luxury that will last.
Diameter: 11 1/2" with 6 1/4" head hole 
Why we make it:
Because we had a deep craving for a hat that didn't feel like an afterthought. Something that made us feel put-together and taken care of.
Cut, sewn, and embroidered in New York using excess fabric from our library, The Beret also gave us a beautiful excuse to use every last bit of our precious materials.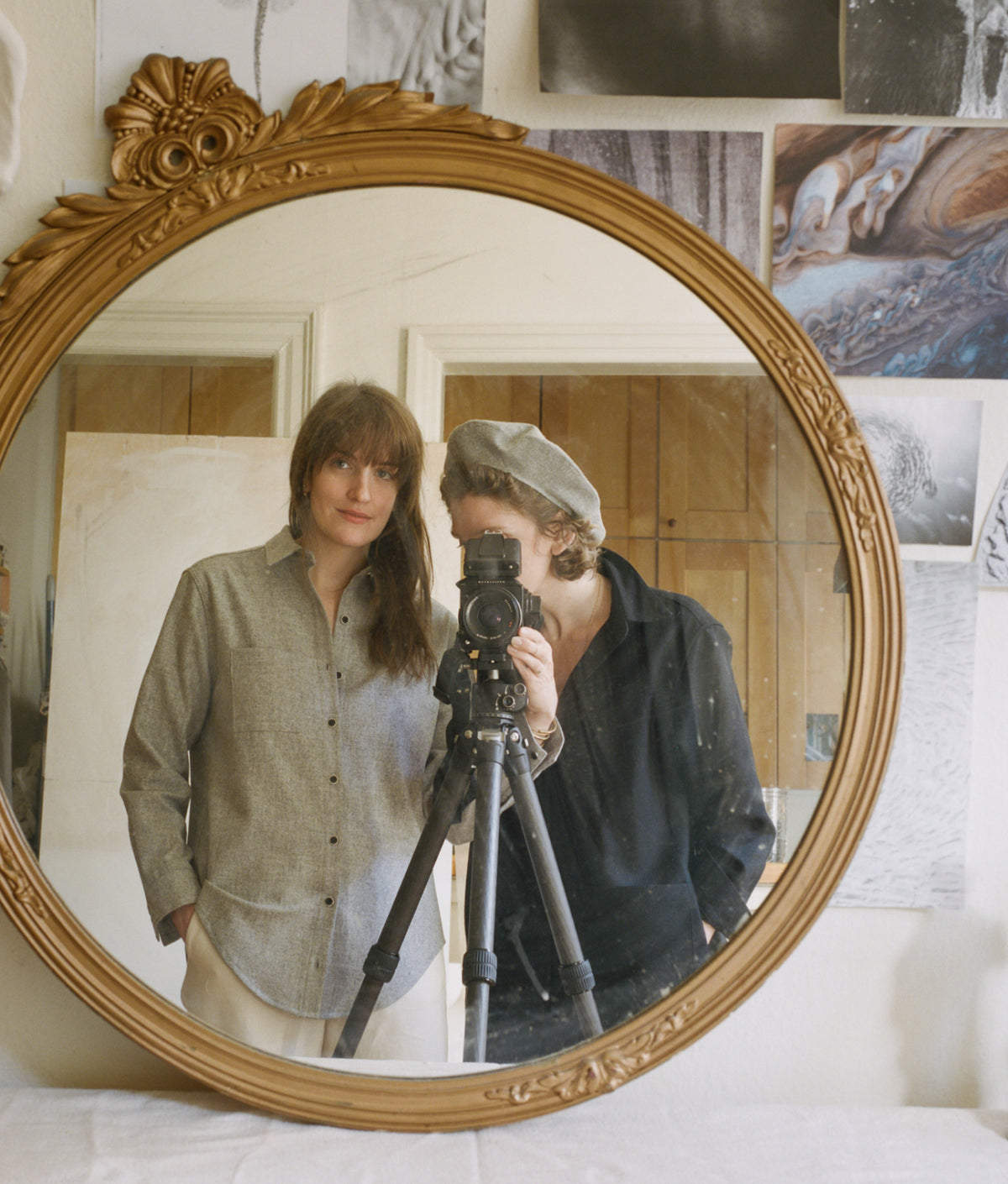 Allow us to introduce:


Soft Sterling





Inspired by the low winter sky, Soft Sterling is a heathered hue, with flecks of color ranging from dark charcoal to icy white.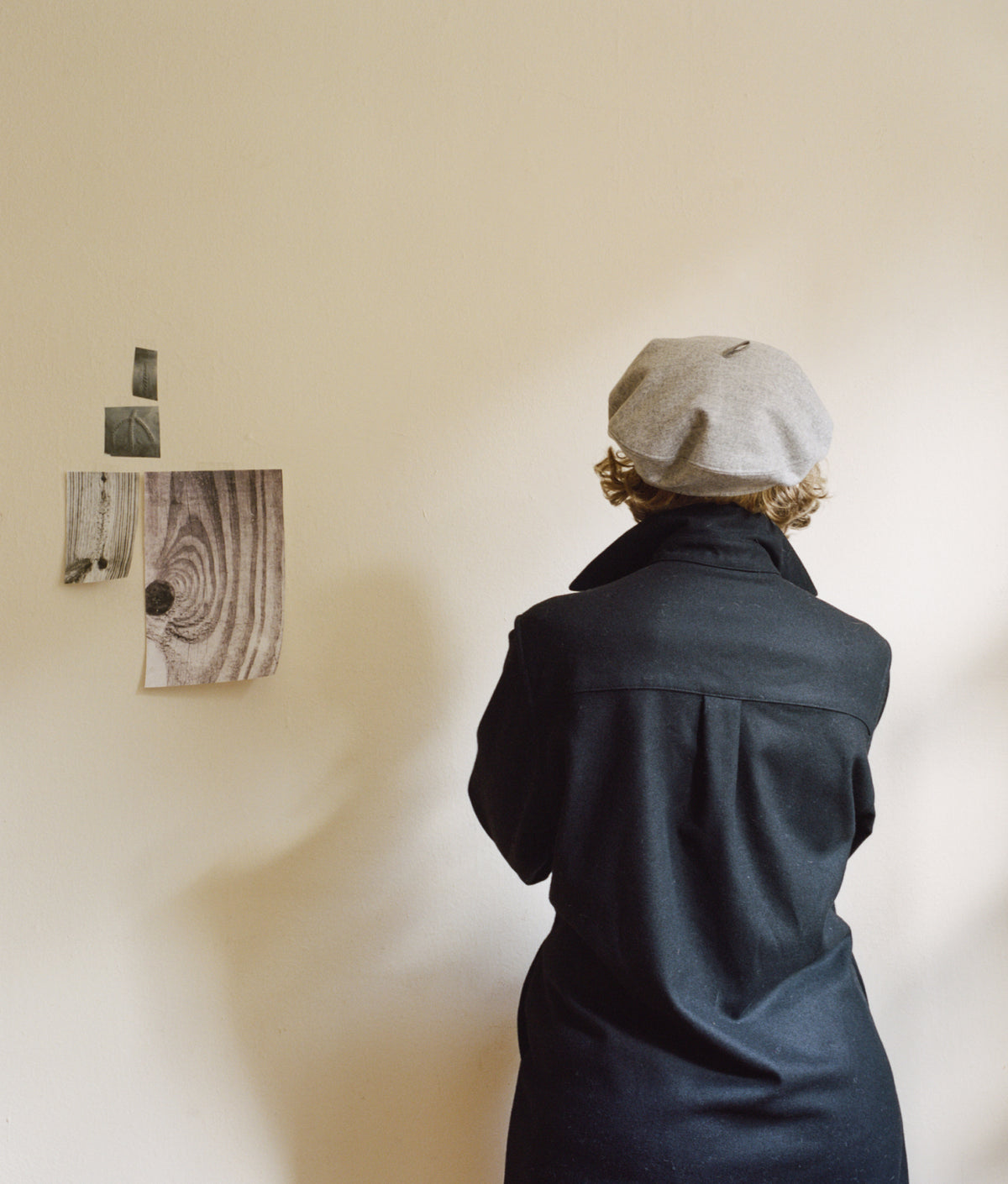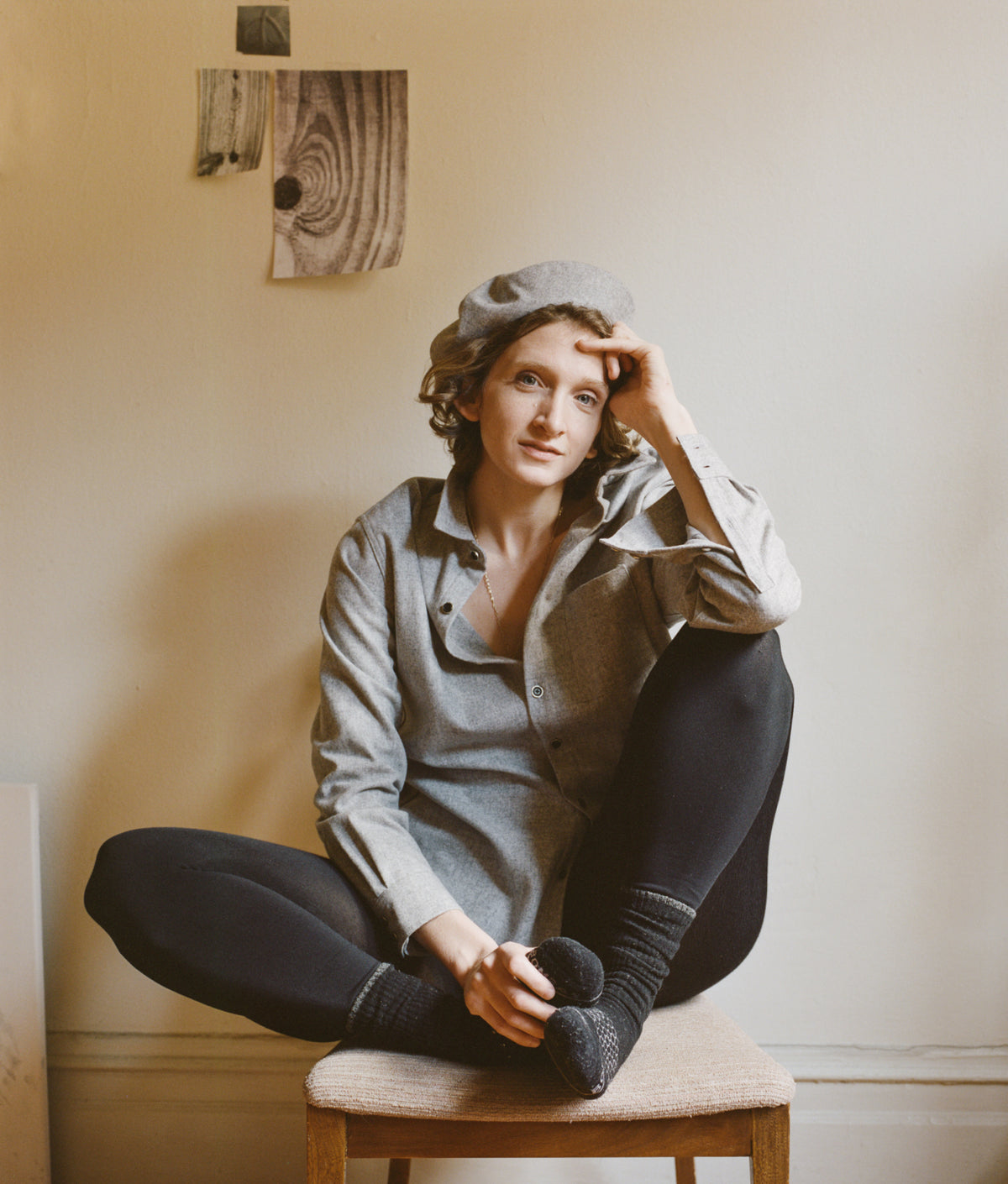 Luscious Lining
Each Soft Sterling Beret is lined in the same printed silk that we use for our Grey Cutting Mat Scarves. In addition to preserving your hair goals, it also makes it so that no two Berets are exactly alike.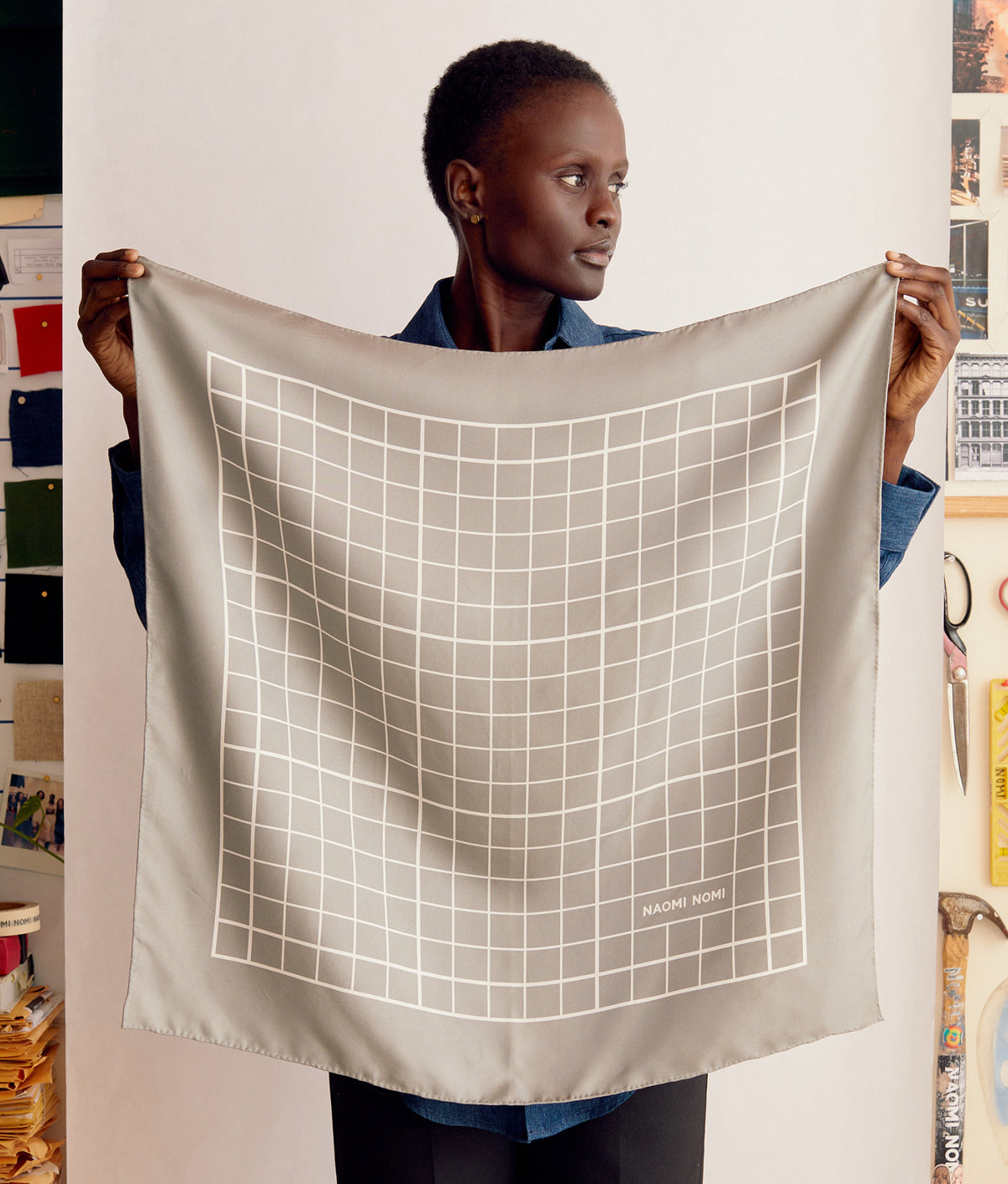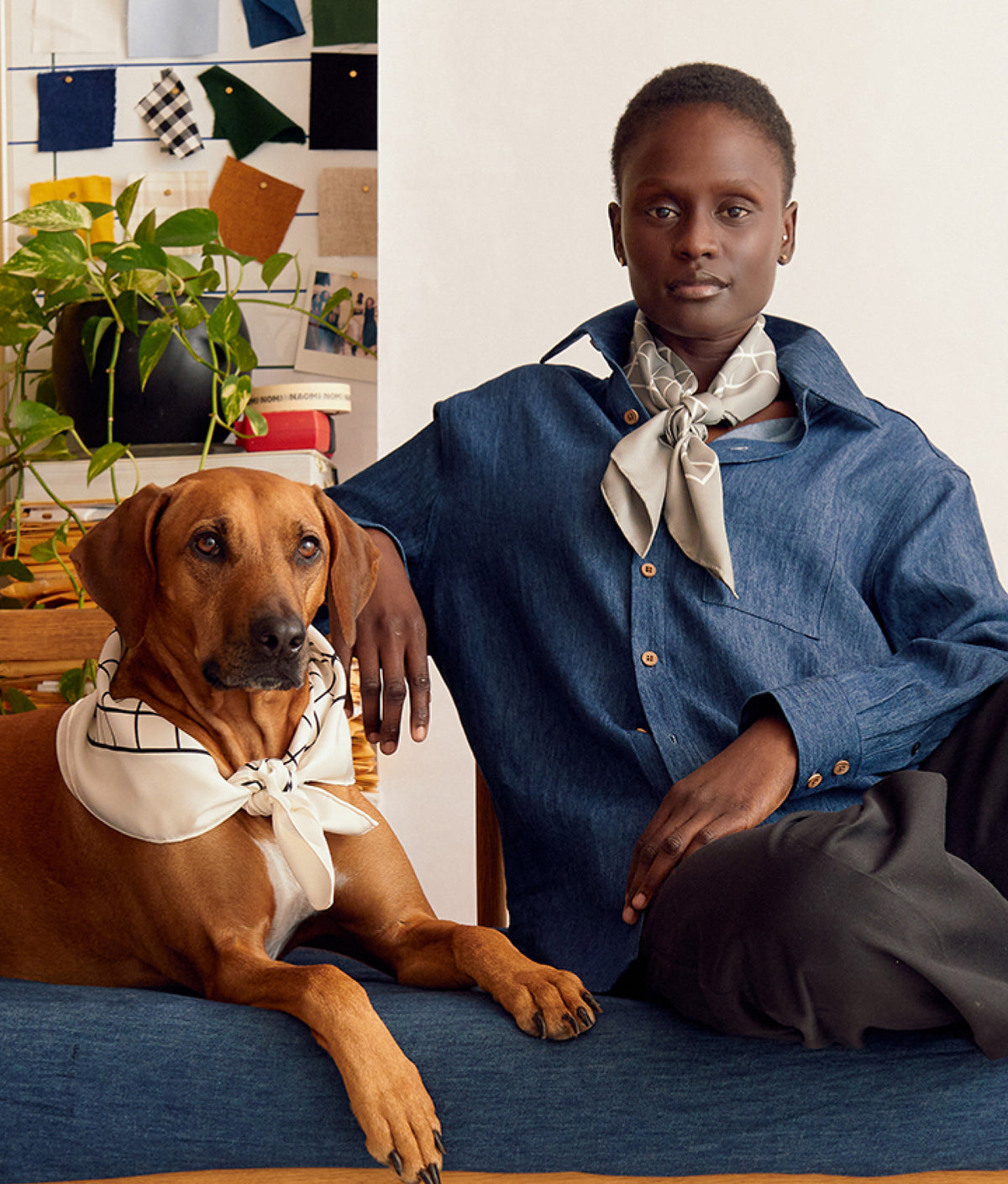 Meet our Merino Wool
Made in the oldest operating textile mill in Germany, our merino wool is soft, strong, and woven to keep you warm for decades. An excellent heat regulator, merino is extremely breathable and adjusts to changes in your body temperature throughout the day. It's also incredibly wrinkle-resistant, moisture-wicking, and odor-repelling, so you don't need to wash it after every use. You can learn more about this wonder-fiber and our suppliers' compassionate sheep-care practices below.