Fantastic. You are now on the waiting list, please check your inbox for our confirmation email!
Sample Fabric: Pool Linen
$20
The go-to warm-weather fabric since antiquity.
Woven in Ireland from flax grown in France and Belgium, our weight linen is soft against the skin, naturally moisture-wicking, texture to the touch, and oh-so-breathable. Featuring an easy, go-with the flow drape, and slubbed, relaxed weave, it's a fantastic choice for warm weather garments. Oh and about those wrinkles... 100% natural linen likes ours is known to wrinkle. We love that! It's part of the linen aesthetic, so pristine smoothness is not required if you aren't into that. Remember, "wrinkle free" linen is code for "chemically treated" linen. That said, if you prefer a smoother look, you  can take a warm (read: not hot!) iron to it, or some steam.
Note this fabric is sold by the yard and is 54" wide.
Why we sell our fabrics:
1. The feel! - We're serious fabric nerds and source our textiles from the absolute best producers globally. They just...have to be felt by as many people as possible.
2. We Hate Waste - we're made-to-order & small batch in part because we can't stand the fabric waste that the modern fast fashion industry creates. Let's make sure every square inch gets used.
3. We're makers at our core, and love the idea that you get to take something we love for your own creations. Be sure to email/tag to show us what you've made!!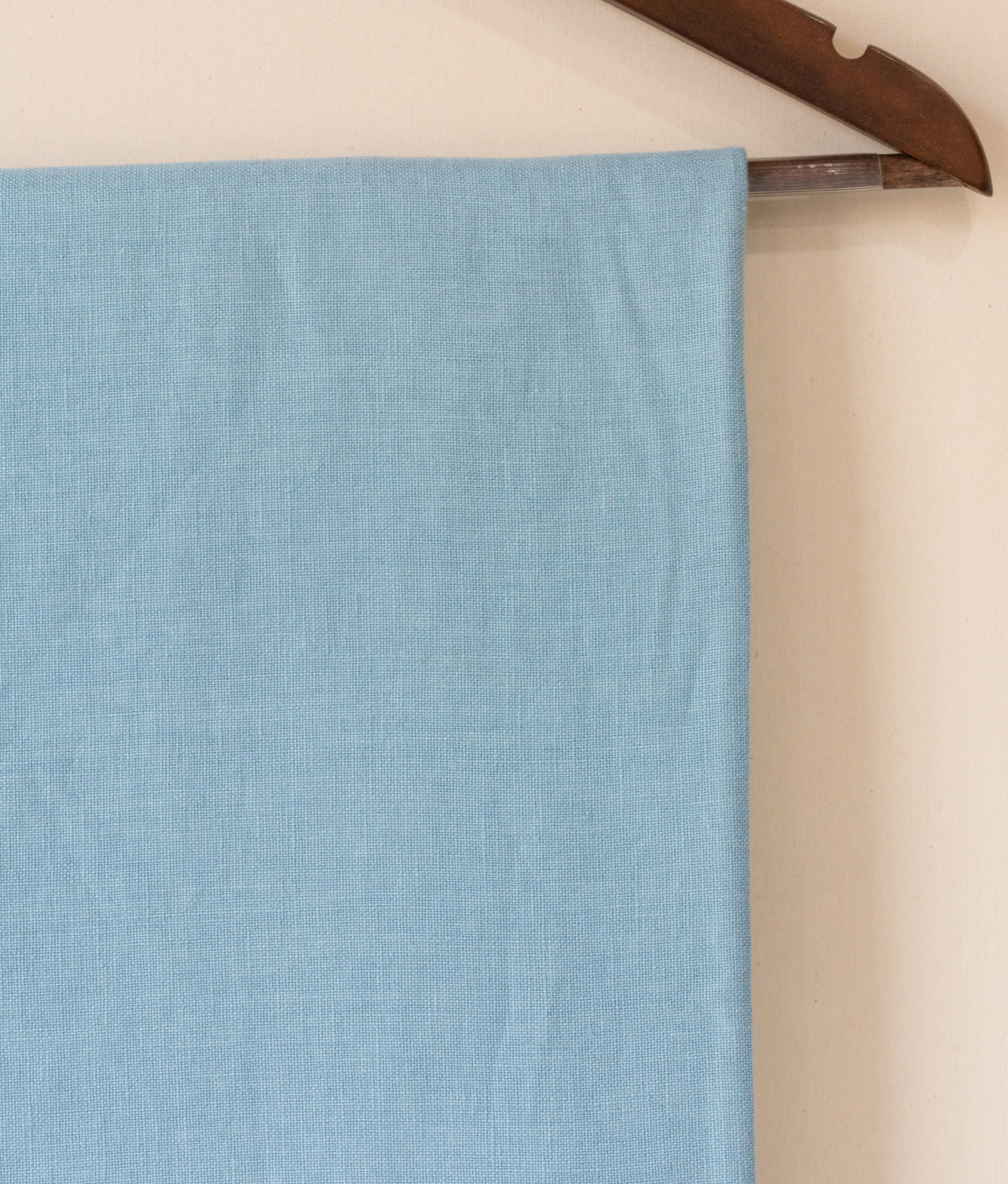 What to Make
Incredibly breathable and moisture-wicking, linen is the ideal base for a summer pant or sun dress. It makes for fantastic napkins & table linens too. Plus, if you have any mummies lying around, it is what the Egyptians used to wrap them.

Want a Sample?

Reach out here and we'll send you a swatch for free.