Fantastic. You are now on the waiting list, please check your inbox for our confirmation email!
Please select your size
XS - email studio@naominomi.com for waitlist dibs
S- email studio@naominomi.com for waitlist dibs
M - email studio@naominomi.com for waitlist dibs
L - email studio@naominomi.com for waitlist dibs
XL - email studio@naominomi.com for waitlist dibs
XXL
3XL
The Studio Shirt
Naked Linen
$188
Comfortable, a little bit rugged, yet effortlessly elegant. It's what you'll reach for again and again.
The Studio Shirt is the indispensable, short-sleeve warm weather essential. Cut in 100% linen which wicks away moisture to keep you dry, this button-up comes equipped with a relaxed, notched lapel, useful breast pocket, a tuckable (or not!) sculpted split hem that ends in our signature butt swoop. Fastened with troca shell buttons, the Studio Shirt is ready to be your elevated everyday uniform. 

Bianca, pictured here, has a 32" bust, 27" waist, and 36" hip and wears a size S. 
Why we make it:
Inspired by visions of Lee Krasner in a 1950s eastern Long Island, The Studio Shirt is the universal warm weather uniform ready for both work and relaxation.
With a classically structured fit yet totally laid-back feel, The Studio Shirt is meant for everything from painting to writing to beaching to dinner partying.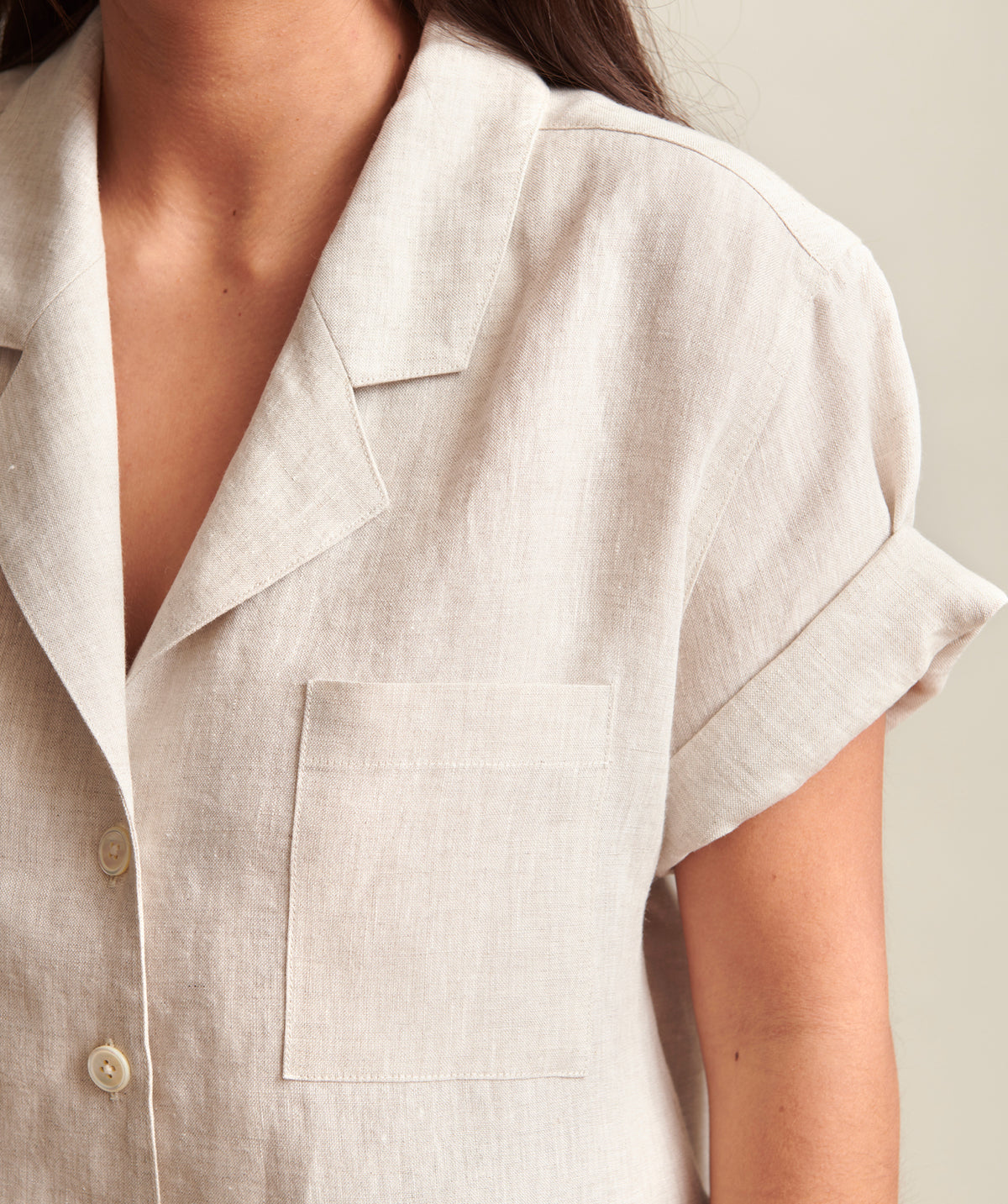 A modern throwback that feels put together and classy despite being effortless and unfussy.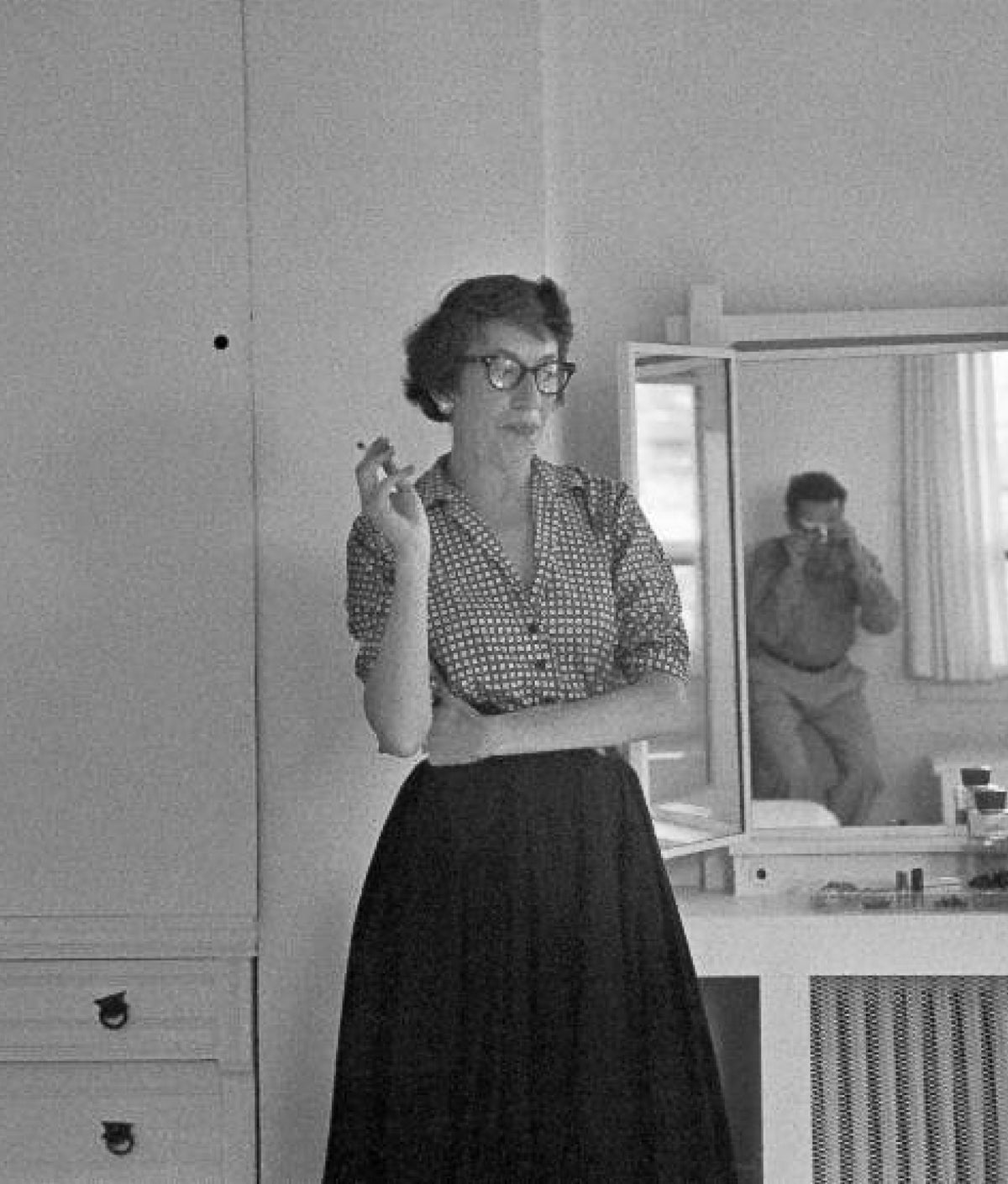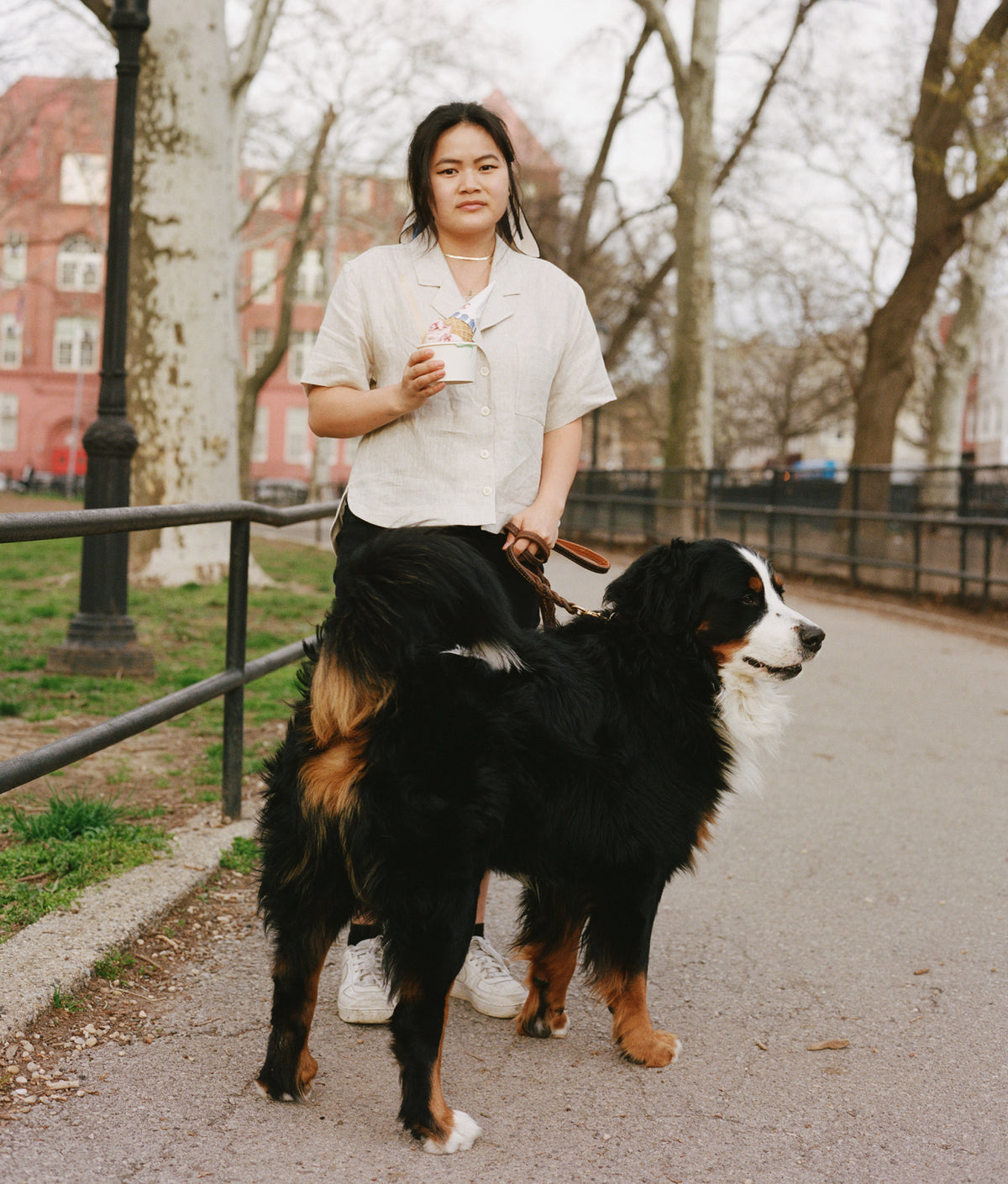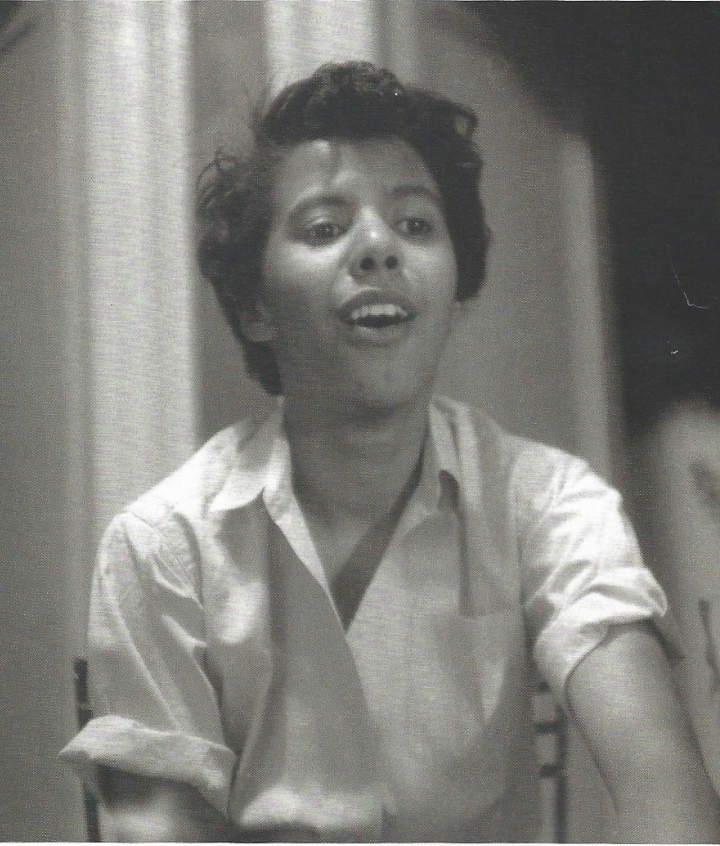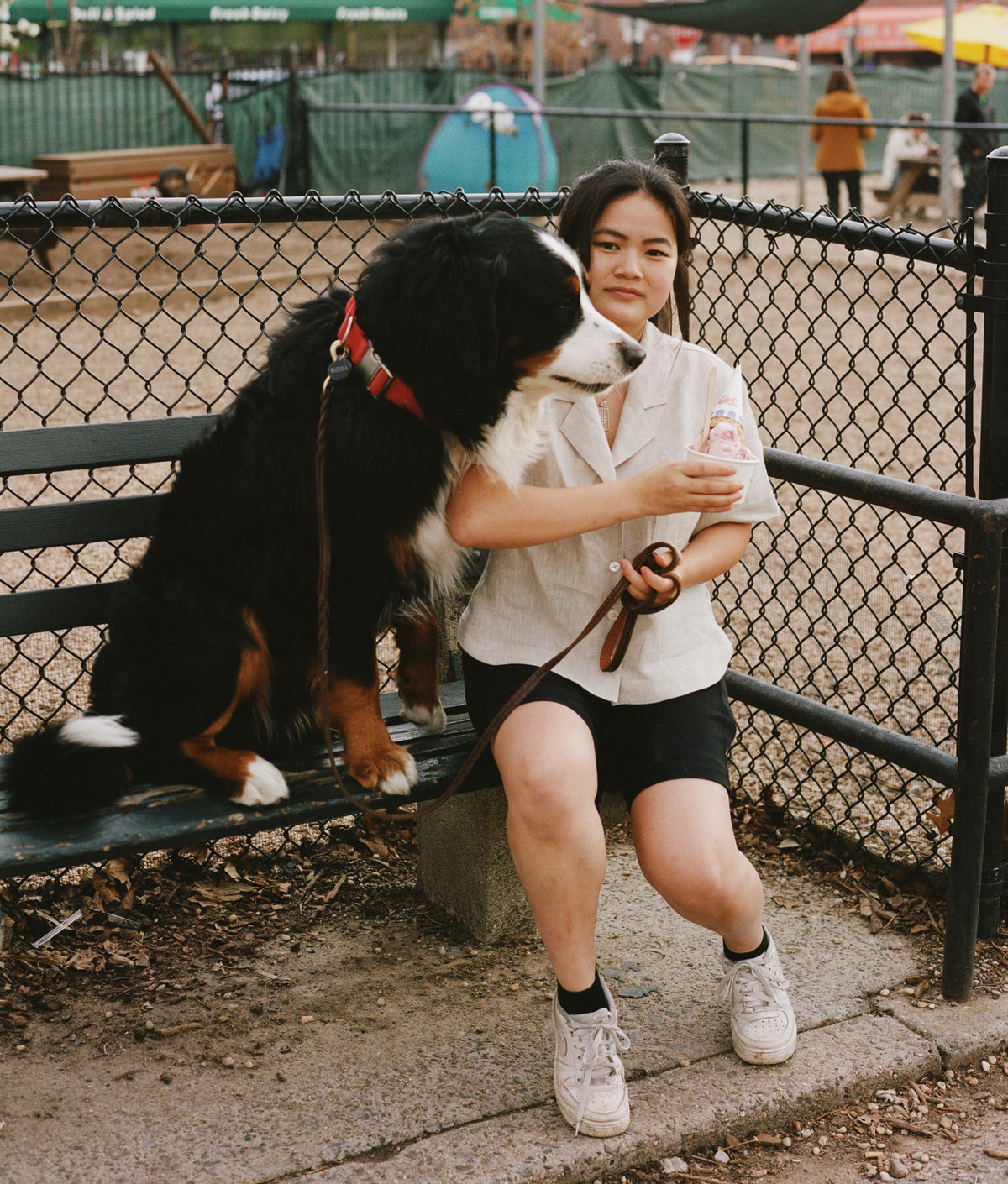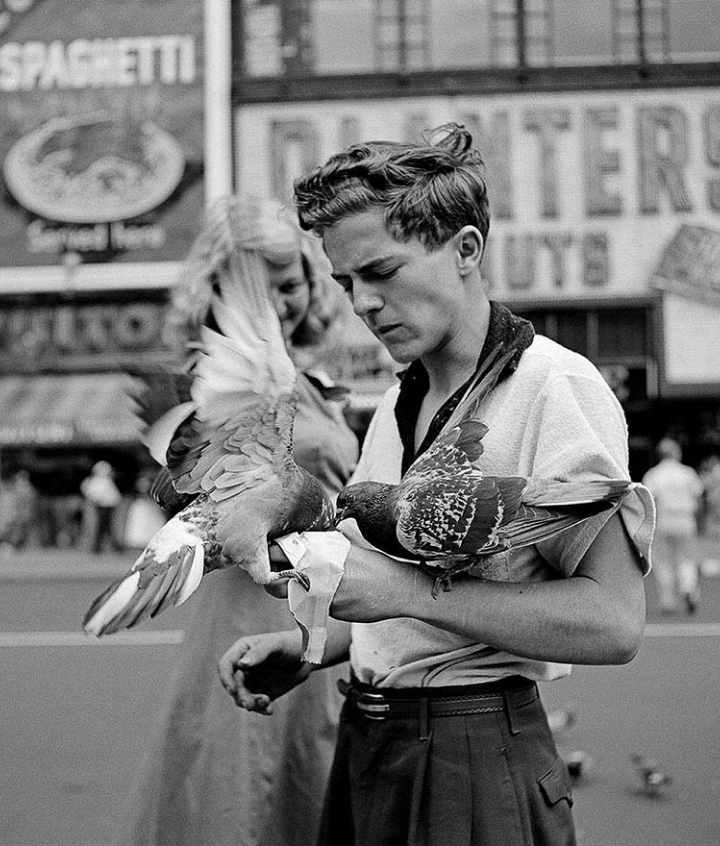 Meet our Linen:
Woven and produced from flax grown in Flanders, Belgium, our weighted linen is a summertime staple that's also a great year-round base layer. It's soft against the skin, textured to the touch, and oh-so-breathable.
Oh and about those wrinkles…100% natural linen like ours is known to wrinkle. We love that! It's part of the linen aesthetic, so pristine smoothness is not required if you aren't into that. Remember, "wrinkle free" linen is code for "chemically treated" linen. That said, if you prefer a smoother look, you can take a warm (read: not hot!) iron to it, or some steam.
Wanna know more about our materials?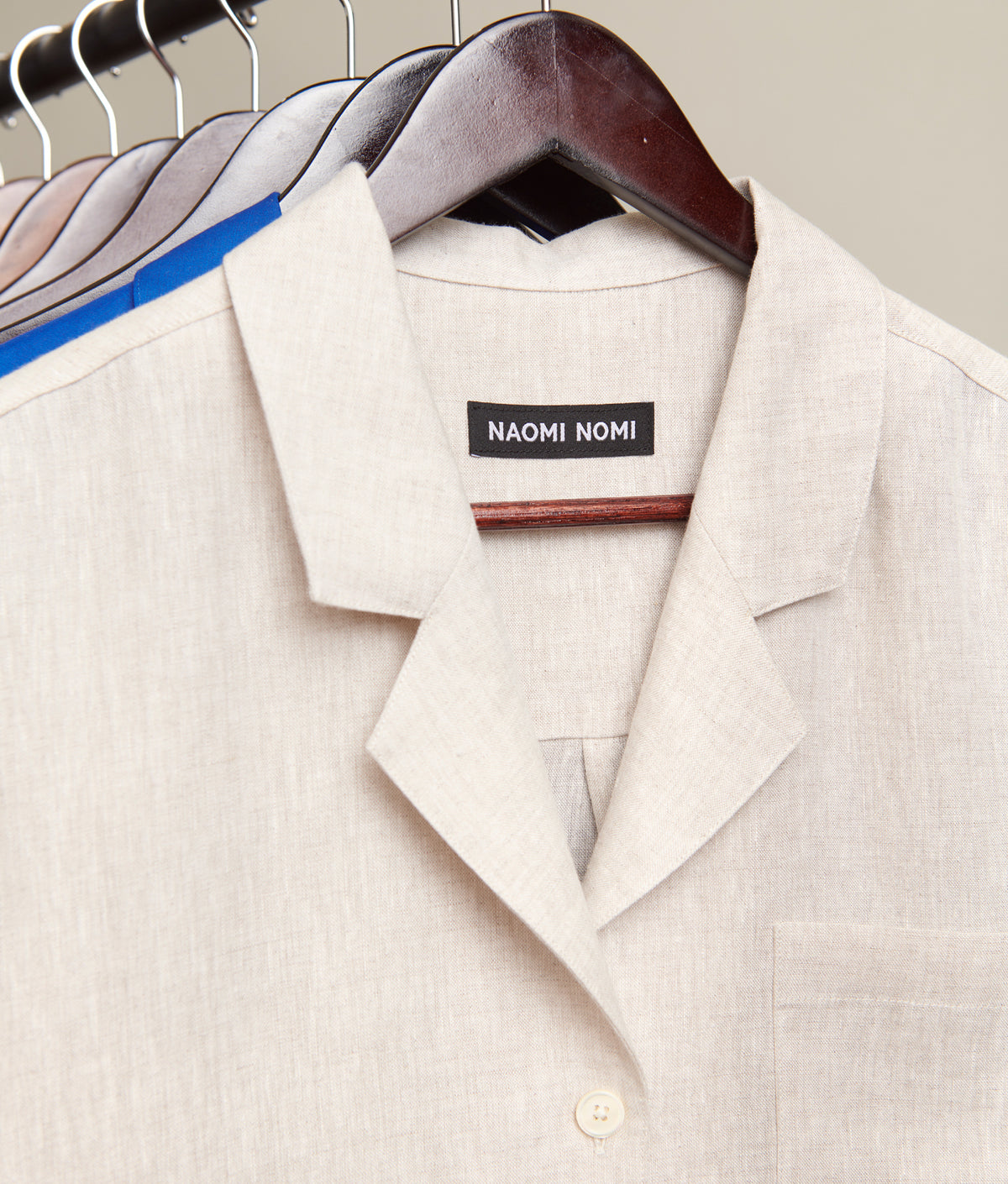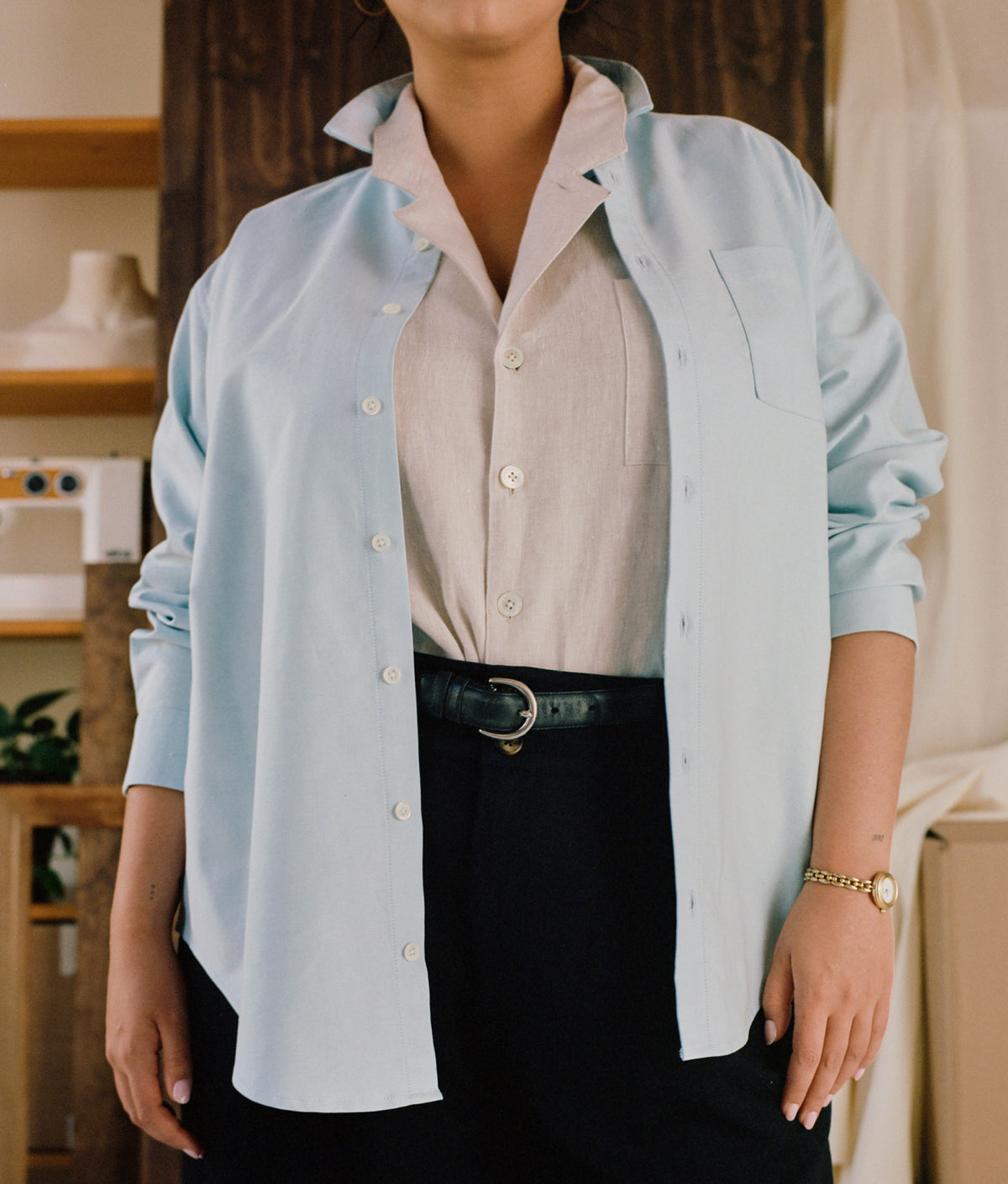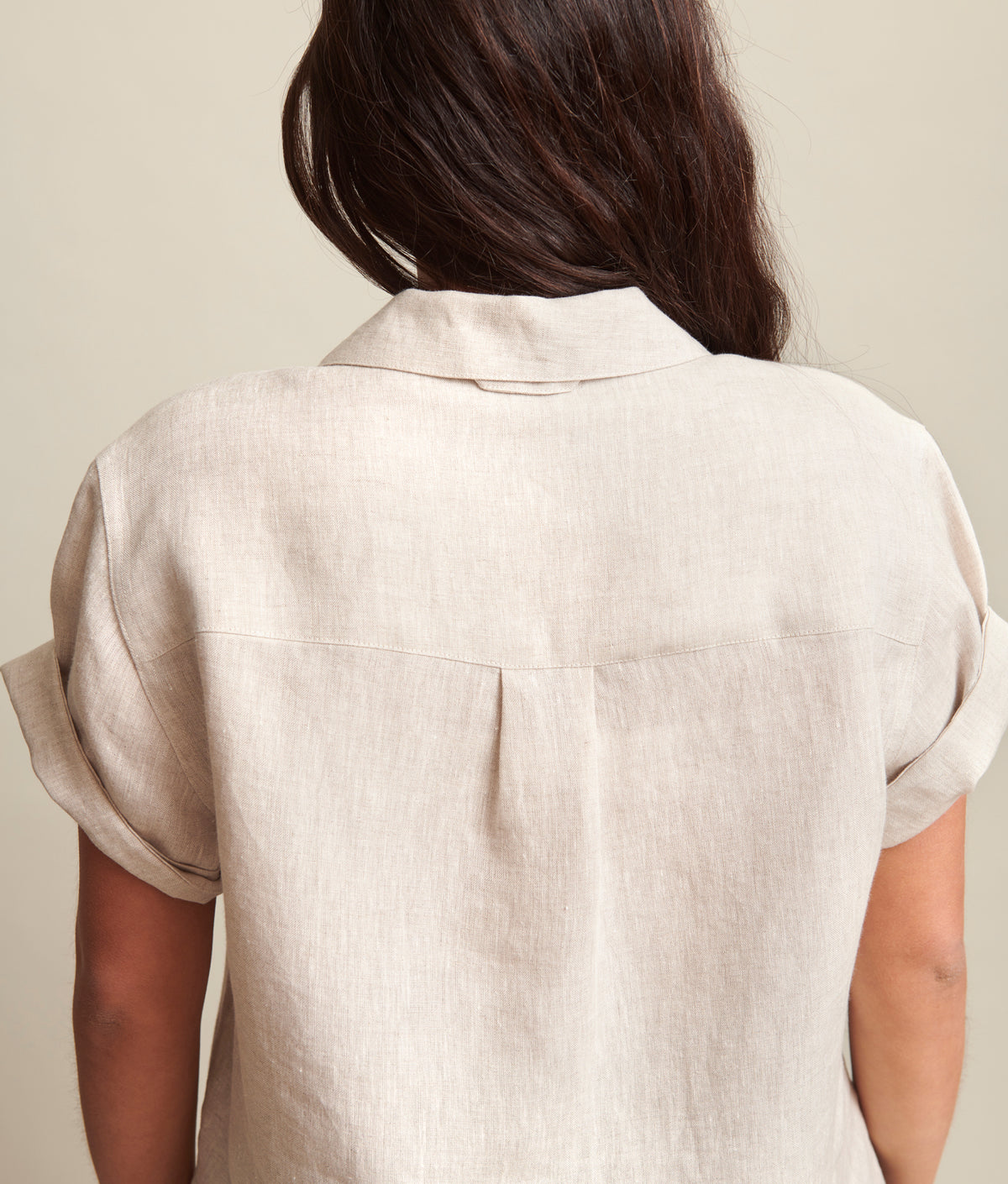 Taking 12 iterations to get just right, we scoured thrift stores and combined the best features from dozens of vintage camp shirts to perfect the fit.